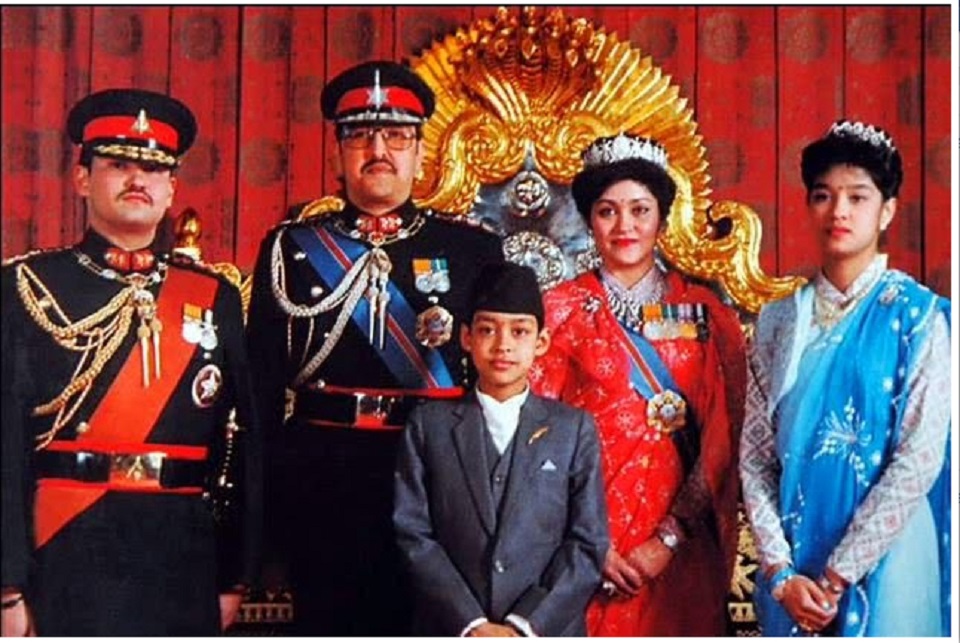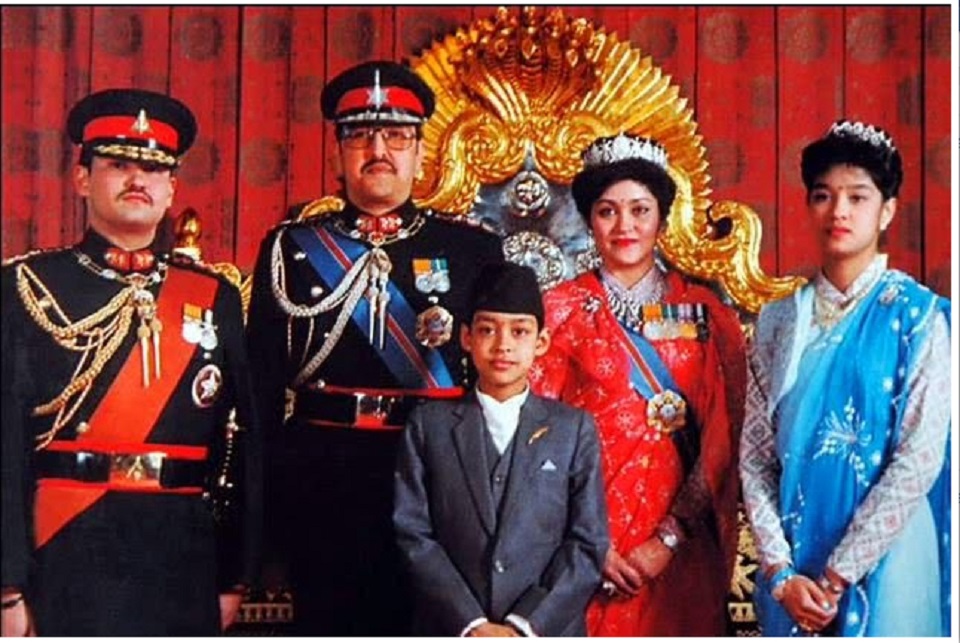 Nepalese Massacre happened in the year 2001, june 1 .On the ground of Narayanhity Royal Palace .In the mass shooting ,nine member of the family member were killed during the reunion of the thr royal family in the house at night time .The real motive behind the massacre is still unknown but many blame Dipendra that his rage was prompted by his parents disapproval of the women he wanted to marry but it is still disagreed by many Nepali Citizen .The government has appointed injury team named crown prince Dipendra as a perpetrator of the Massacre .
Various theories says that the real motive of massacre was that the Dipendra desire to marry Devyani whome he met in London .Royal family specially Dipendra's mother denied him to marry Devyani because she belongs her mothers family belongs to lower class royal family of India and her father political alliances .In fact Devyani's family were far more wealthier than Shah of Nepal .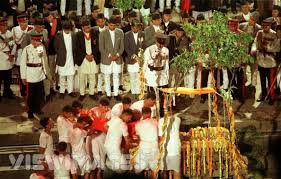 people killed in this massacre were:
King Birendra
Queen Aishwarya
Crown Prince Dipendra
Prince Nirajan
Princess Shruti
Prince Dhirendra
Princess Shanti
Princess Sharada
Princess Jayanti
Kumar Khadga (Husband of Princess Sharada)
Dipendra was claimed as king while in Coma but he died after three days reign .After the death of Dipendra ,Gyanendra was declaired as the king of Nepal .Some theories ststes that there is Indian influence for this massacare. Investigation teams were formed for the research of the massacre ,after interviewing more than hundred people including eyewitness it is concluded that Dipendra has carried out the massacare .King Birendra as a king and his family were highly respected and loved by the Nepalese citizen .
Still the mystry behind the royal massacres is still unsolved .while the entire Birendra's family were died in the massacres but nody in the Gyanendra family died .His son and wife got escaped with slight injuries
---
---