Top 10 Shopping Malls in Kathmandu
---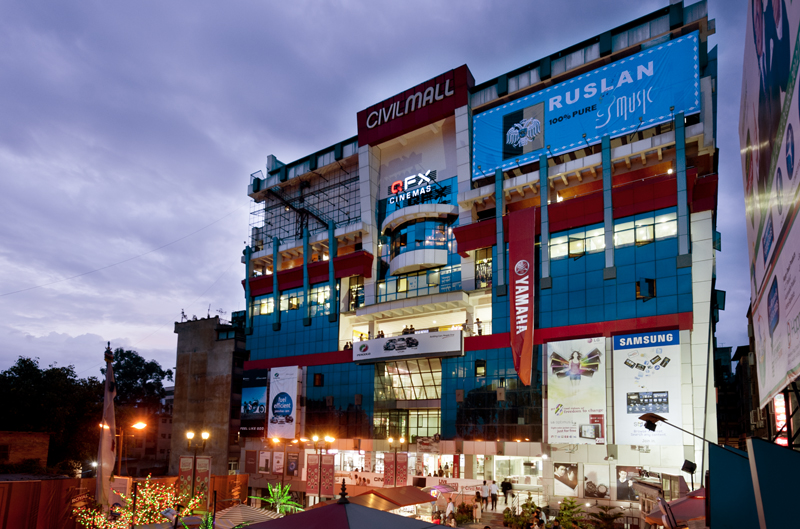 Shopping Malls are the places where people find every thing they need under the same buildings. Also they are believed to sell quality products. We will talk about the top 10 shopping centers in Kathmandu.
1.Civil Mall(Tripureshwor)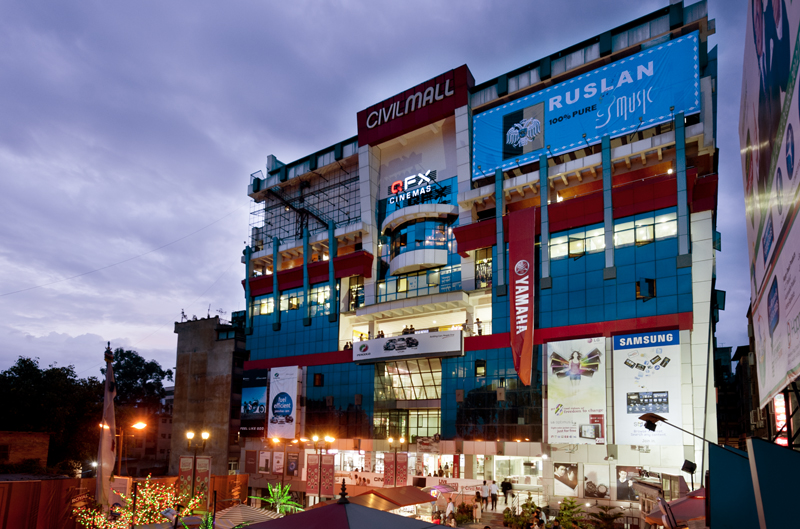 Civil mall is one of the most biggest and busiest shopping malls in Kathmandu . Located at the heart of Tripureshwor ,Civil mall has a huge monthly turnover from 100s of shops which sells every things that a costumer will want to .100s of these shops sells clothes,electronic devices,gadgets,cosmetics and many more. Civil mall is the destination of more than 10 thousand of costumers from all over Nepal daily. Another center of Attraction is the QFX movie theater.It  is one of the biggest multiplex cinema theater in Nepal . So, how often do you go in this biggest shopping complex in Nepal ?The services of lift save the time of people and reduce the wastage time of the people. The large parking area located at the back end makes the customer easy to park their vehicles with security in this  malls. 
Location: Tripureshwor,Kathmandu 
2. City Center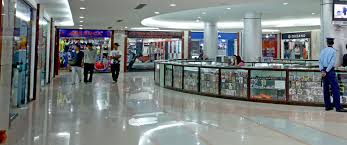 City Center is also biggest Shopping Malls In Kathmandu . It is located at Kamalpokhari ,Kathmandu .It is one of the highly structured designed shopping mall lies in the heart of kathmandu valley .All varities of items are available like groceries ,cloths .Centre of attraction of this place is the film hall 'Big Movies' where people can enjoy movie along with the rooftop children playing space .Number of customers from different part of kathmandu valley and outsiders visti here .Satisfaction of customer is their main slogan .There are varities of food stall available at the base of city center where people can enjoy different kinds of food .The work of city center is also same as that of civil mall. City center is mostly popular for availability of varities of items at cheap rate as well as expensive ,international as well as national product
Location :Kamalpokhari
3.K L TOWER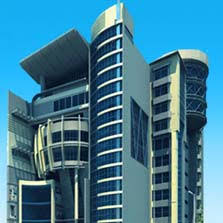 K L Tower is also one of the best shopping malls in Kathmandu .It is the latest shopping center opended in Chabel and is winning the customers heart by providing different kind of unique facilities and services. The building is well designed and maintained uniquely .At the roof top there is well known party palace Imperial banquet where different parties ,seminar can be conducted . Varities of clothing shops, groceries , electronic items shop are available in K L Tower . The location is very easy . One cinema hall is also available which has become center of attraction for youth which provide half of the ticket price during wednesday and thursday .The children can also enjoy the car racing ,bike racing in this shopping malls.
Location:Chabel
4.BHAT-BHATENI
Bhat Bhateni is one of the biggest shopping mall in  Kathmandu and have number of branches inside Kathmandu valley . Bhat bhateni is the supermarket where customer can get their desired items on regular basis .The items and its price is resonable here and high quality of good are availabel .Different kind of well managed Cafe and resturant are available inside Bhat Bhateni where people can enjoy with their friends and family .Every branches contain a proper parking facilities for car , bikes scotter .Its branches are available in Maharajginj ,Radheradhe ,Koteshwor ,Narayan Gopzal Chowk .Chuchepati etc and also outside of the kathmandu valley like Nepalgunj ,Bhairahawa Biratnagar ,Butwal etc..
Location :Various places in Nepal
5.Tamrakar complex
Tamrakar complex is the best Shopping Malls in Kathmandu  whiich mainly focus for the buying and selling of electronic devices and technology mostly the Laptop, computer and various brands of mobiles .It is located in Newroad Kathmandu which is known for business area . All kind of technology and electronic devices are available here at the reasonable price and has win the heart of the customers .All the national and international electronic technologies are available and is also reliable for the customer .It is one of the trusted place for the buy and sell of the technologies .They provide various offers and discount for customer specially during Nepals biggest festival Dashain and Tihar due to which customer gets satisfy with their services and facilities .The customer can do deal and transaction in both wholesale and retail price .
Location:Newroad
6.BISHAL BAZAR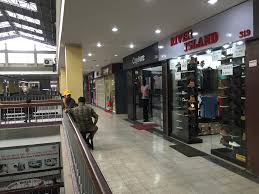 Bishal Bazar is the Shopping Malls in Kathmandu for  the shopping of gold and jewelry which is located in busy business city Newroad ,Kathmandu .All kinds of National and International ornaments are available here in reasonable price. It is one of the oldest place for shopping .People across the Kathmandu valley visit here for the various items .All kind of gold ,silver perl ,diamonds items are available here .It mostly gets crowed during the marriage season and during the festival of Dashain and Tihar .Being an oldest shopping center , it is also a trustworthy place for the customer .
Location :Newroad ,Kathmandu
7.Bhrikutimandap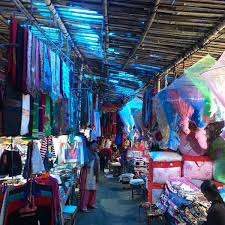 Bhrikutimandap is one of the oldest and largest shopping malls  in Kathmandu valley which lies near Ratnapark .It is operated under the roof and is best for the bargaining customer .It is retail shooping center where mostly clothing items are available .It is basically focused for the people who wants the items at cheap price .
During past the product use to come in low quality but there has been improvement in the quality of goods.It is mainly focused for lower and medium class of people .There is Fun park near Bhrikutimandap so theer is more flow of customer due to Funpark as well
Location :Near Ratnapark
8. World Trade Center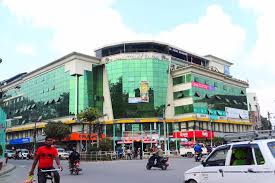 World Trade Center is one of the biggest shopping shopping malls in Kathmandu which is located beside Civil mall .WTO ha its own identity in Nepal .Mostly the product and items available here is of international brand .It is mostly focused for the high class people .It is the best place for foreigner /Tourist for shopping of various brands items . Various popular brands and company products are available here.
The product available here is basically Textiles ,landmark ,converse ,coffee etc .whch are imported from abroad .It is also known as largest complex in Nepal .There are many Nepalese people who are assayer and are habituated of consuming the international brand mostly visit here .
Location:Tripureshwor
9.Kathmandu Mall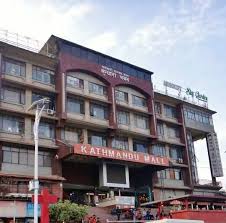 Kathmandu Mall is the best shopping mall because of its easy loacation .It is located in front of the bus stop of busy business city Newroad .Newroad is the placee where people from all 77 district come here for shopping .It is located in Sundhara .Different kinds of food stall are available in its base .This mall is also remembered for purchasing of goods at cheap price with the quality of goods.
At the top of the Kathmandu Mall there is party venue where different events can be conducted. Quality beauty product is available which has mainly attracted female . People prefer Kathmandu because of its easy loaction and easy transportation facility and the services they provide.All kind of fooding ,clothing along with varities of electronic devices are available under the same roof .
Location :Sundhara
10. Sherpa Mall
Sherpa Mall is one of the latest and popular shopping centre .It is located in very expensive area Durbarmarg which is refered as the Tourist destiantion for shopping . It is mainly focus for the abroad or toustist and basically high class people because the brand and the price avaialble here is expensive .
Mostly interntional brands and national hidh quality brands are available here in Sherpa Mall .People can enjoy both the dining and shopping with groups and family member . Number of national and international customers visit here in a regular basis .
Location : Durbarmarg
---
---