Travelling in Mustang?Top 7 best Hotels
---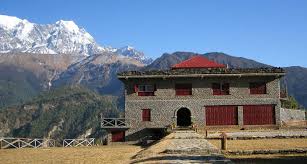 7.Himalayan Front Hotel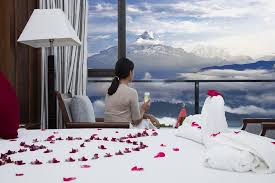 Himalayan Front Hotel lies 40.1 miles from Muktinath Temple.It offers best hospitality , good surroundings .Mountain view and nature view hotel with English language spoken.This hotel contains air conditioning room, Room service , Iron facility,swimming pool along free breakfast. Your pets are allowed inside hotel.
Its properties amenities include free parking ,High speed internet ,Gym and fitness center,dry cleaning ,meeting rooms and many more .The staffs of the hotels are cooperative and friendly .Receptionist facilities for handling the guests request .Priority is given according to their need ,also recommend you a interesting trail routes .
Location: Mustang
Contact no: 9801166370
6.Royal Mustang Resort (61 Euros/ night )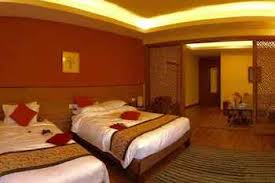 It is one of the best place to stay in Mustang which lies in Lo Manthang .(a walled city) since 14th century which lies 3840 m above sea level.Royal Mustang provides excellent hospitality though there is no proper road facilities in Mustang but this hotel has opened road up to outside world. The owner of the resort is ex king's son and staffs are local. Dining room and lounge are only the public space. Property amenities include WiFi,parking,laundry ,restaurant,room service.Money is accepted via cards.
Location: Lo Manthang ,Mustang
Contact : 009779746707045
5 . Hotel yak Donalds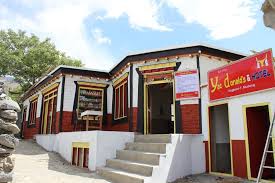 Hotel Yak Donalds lies in Kagbeni which offers free WiFi .well managed restaurants ,a bar ,shared lounge .Food here is excellent. People working here are friendly and cooperative Beautiful views of nature from terrace. Visitors here can enjoy a proper hiking and cycling nearby . Environment and cleanliness is excellent part of This hotel.Natural beauty near it is Nilgiri Himal,Dhumbha lake and Kaligandaku Gorge
Location :Khagbeni
Contact:9857650508
Price:$15 per bed (with bathroom)
4.Hotel Grand Shambala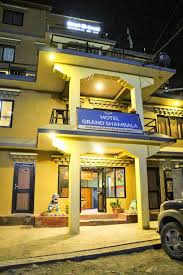 Hotel Grand Shambala is in muktinath where you can have a unique experience . Hotel contain perfect bar and terrace .You can experience breath taking view of snow of Mustang.It lies in the historical place of Mustang beside Muktinath Bazar. Staffs are very friendly. They provide hot water 24 hour and every facilities during the season of winter. And also with some extra charge we can enjoy electric heater.You can get private ,clean and clear bedrooms along with attached bathroom. You can enjoy breakfast in terrace enjoying in the Sun.Room service is also available for drinks and light meal. Tourist enjoy special masala tea of this hotel.Food they serve are really fresh ,hygienic and Organic.
Location:Muktinath marg
Contact:9851187371
3.Annapurna Inn Hotel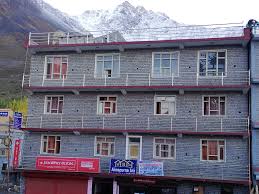 Annapurna Inn is the best hotel in Muktinath where they provide 24 hours service.This reason is basically famous for hiking ,biking facilities so they provide proper biking facilities and also gives you recommendation for trip. Muktinath temple is 1.3 km far from this hotel and vost $2 for taxi.They provide free wife ,no taxes?This is one of the three star hotel in Muktinath. Hotel contain bar ,rooftop restaurant also smoking free zone. All room is offered with free internet,free bottled water
Location:Muktinath
Contact: +977-1-441945
2. Hotel pride and Spa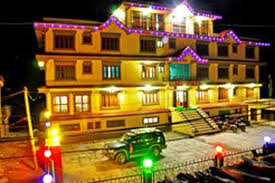 Hotel pride and Spa provide every kinds of comfort to its guest .The hotel boast breath taking views of mountain.The spa located within the hotel territory helps you to reduce stress and tiredness.They provides food locally as well as all food around globe. Provide you a 24 hours service for the foreign money exchange . The experienced and friendly staffs are always in ready position to make your visit memorable .Annapurna conservation area is near to this hotel. Amenities includes luggage storage service,laundry service and also a free parking facilities
Rooms are very clean and comfortable .Open kitchen with continental and Indian food .
Location:Mustang,Jomsom
Contact no: 069-440154
1.Lodge Thasang Village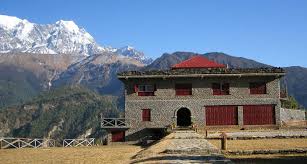 Lodge Thasang Village is consider to be the best hotel around Mustang which is located in Annapurna trek which is famous scenery destination in Mustang .We can see Mt. Nilgiri and Mt. Dhaulagiri to the west .You can see the breath taking view of Kaligandaki river valley.You can see the blessing of mountain from all four side of this lodge .Thakali people are the main inhabitant of this reason.The means of transportation previously in this area is due to foot and horses but the construction of road makes the hotel more accessible .
Location: Bhurjungkot -2 Khobang Mustang
Contact no:9860800518
---
---