Everything you need to know about Mt.Kanchanjunga
---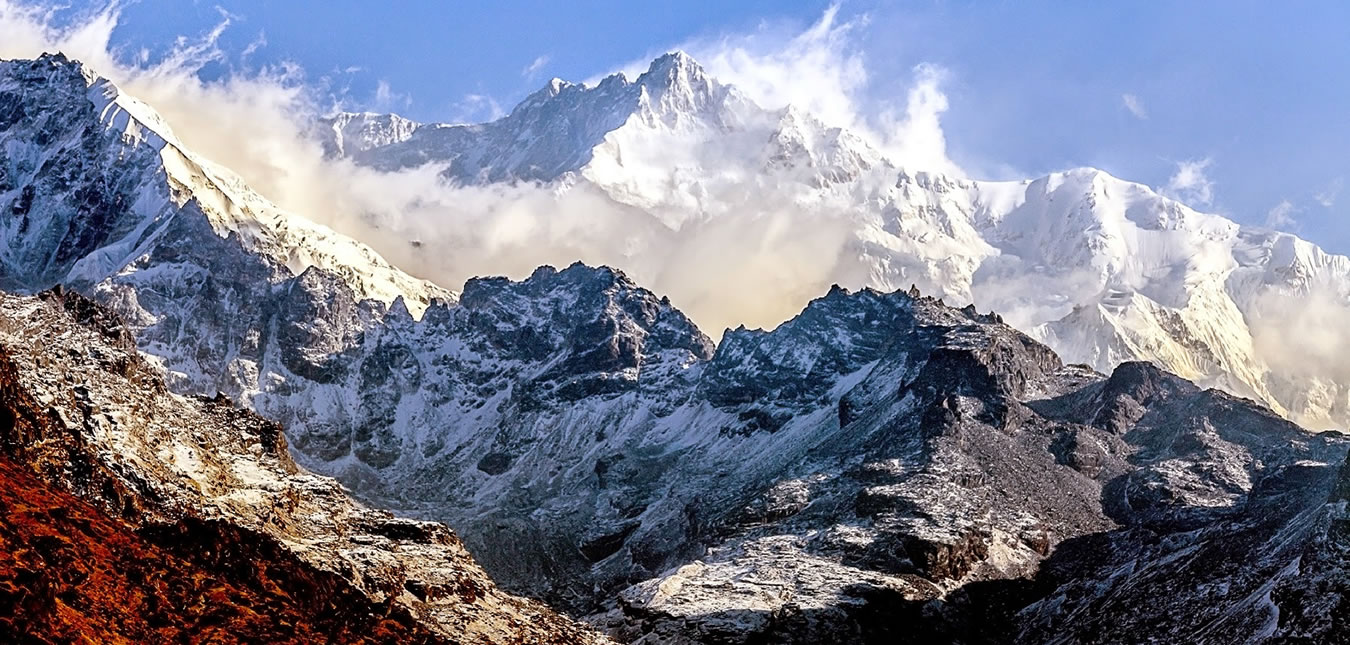 Among the highest mountains in the world, Kanchanjunga is the third highest peak in the world which is 8586 m in height delimited by Tamur river,Lhonak Chu and Jongsang La and Teesta River in west ,north and east respectively. It lies in the Taplejung district of Nepal and Sikkim in India.It  lies both in Nepal and India .                                                             Kanchanjunga is considered as the home to Mountain deity.The highest elevation of kanchanjunga is Brahmaputra River. Due to remoteness of the area  Kanchanjunga area is not much explored. The five peak  includes which is Main ,Central and South on the border abd the two west and Kangbachen in Taplejung of Nepal.
                                                                 Before the calculation in 1852 Kanchanjunga was assumed as the highest pick in the world  but after the calculation made by Great Trigonometrical Survey of India concluded Mount Everest is the highest pick in the world in the year 1856. In 1955 May 25  Kanchanjunga was first climbed by Joe Brown and George Band .They were also a part of British  expedition.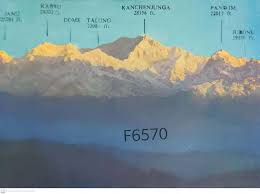 The kanchanjunga landscape is shared by Nepal, Bhutan, India and china with total of 6,032 km square  which comprises 14 protected areas. These protected areas are  habitats  for plant species like Rhododendrons, Orchid and other like snow leopard, red panda, blood pheasant and many more .The landscape of Kanchanjunga is categorised into 3 distinct Eco-reason
1.The Eastern Himalayan alpine shrub and meadows
2.The eastern Himalayan broad-leaved and coniferous forests and..
3.The Terai -Duar Savanna and grassland
There are mainly four main glaciers radiate from the peak. They are:
1.The Zemu glacier in the northeast.
2.The Talung glacier in the northeast which is drain to Teesta
3.The Yalung glacier which lies in southwest
4.The Kangchen glacier in northwest which is drained to Koshi and Arun river.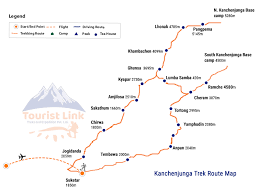 There are altogether 4 main climbing routes to reach the summit of Kanchanjunga of which three of the sides lies in Nepal which includes southwest,northwest and northeast .One from the northeast Sikkim .Northeast side of sikkim has been used successfully only three times but today Indian Government has closed it since 2000.In Tibet this valley is known as Beyul Demoshong.
Kanchanjunga is mainly inhabitant of Sherpa who are rich in cultural heritage .Kanchanjunga trekking is considered to be the most dangerous and thrilling trekking destination and also said that it is the most adventurous and hardly found anywhere in the world .It is said that the snow man Yeti exist here and the blue sheep are found here.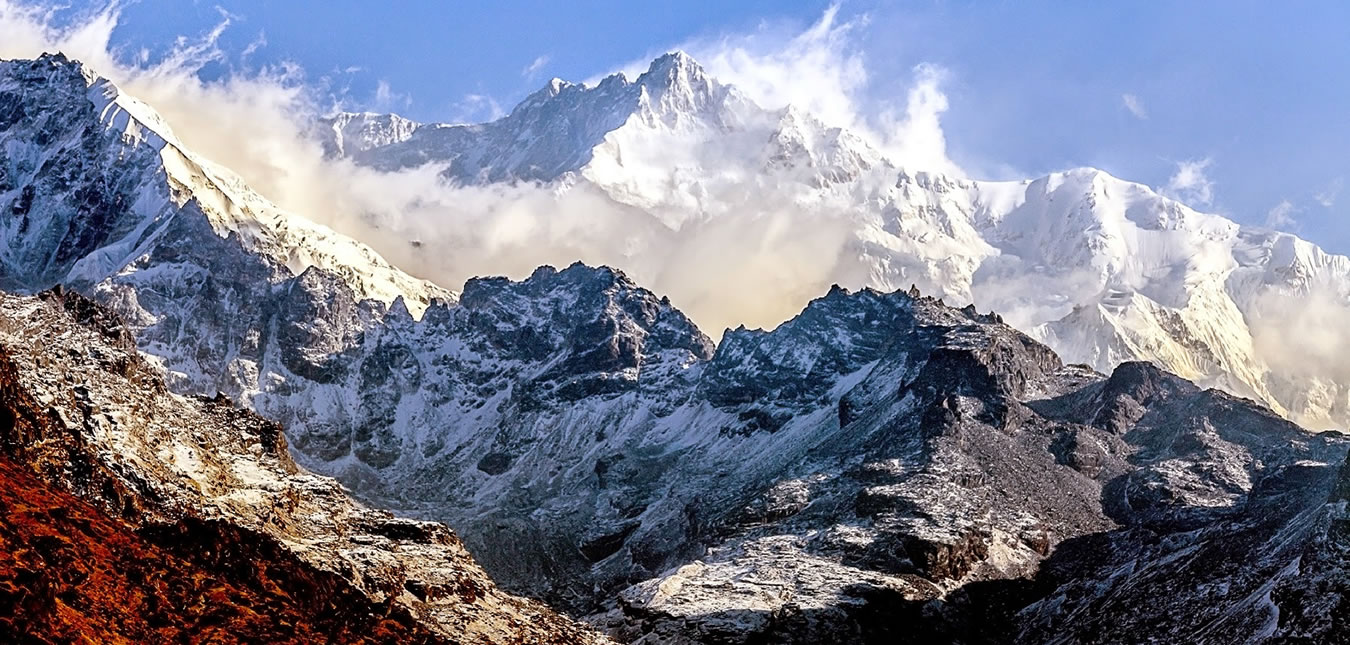 The Kanchanjunga Conservation Area Project  (KCAP) covers total area of 2,035 sq.km . From Sukhetar Taplejung ,the trekking in the area begins  which is accessible by transportation by air or by road. The route in enriches with rhodondendron ,alpine terrain from where we can see southern face of Kanchanjunga .
---
---