Turup Sangroula is a young entrepreneur and CEO of Appharu Pvt. Ltd, a Nepal-based IT company. He was born on February 2nd, 1992, in Panchami-8, Pancharthar, a small village in eastern Nepal. Turup's entrepreneurial spirit emerged at a young age, and he was always interested in technology and the digital world.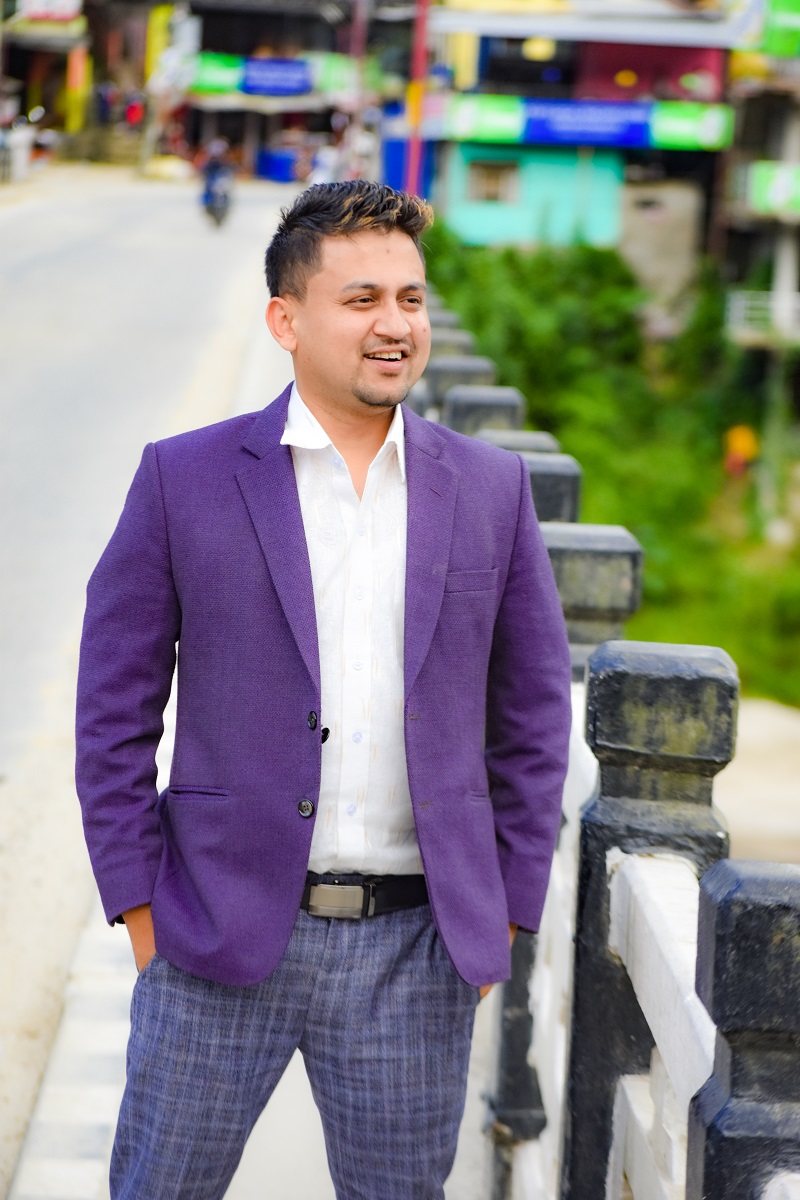 Turup's passion for technology led him to pursue a degree in computer science. He completed his undergraduate studies from Tribhuvan University in Nepal. During his college days, he worked as a freelance WordPress developer and gained hands-on experience in the field.
After graduation, Turup started his professional career as a web developer in a local IT company. However, he soon realized that he wanted to pursue his entrepreneurial dreams and start his own company. In 2015, Turup co-founded Appharu Pvt. Ltd with two of his college friends, and since then, there has been no looking back for him.
Appharu Pvt. Ltd is a software development company that specializes in web and mobile application development, cloud hosting, and digital marketing services. The company's mission is to help businesses transform their digital presence and leverage the latest technology to achieve their goals. Appharu has a team of skilled professionals who are experts in various domains such as web development, mobile app development, and digital marketing.
As the CEO of Appharu Pvt. Ltd, Turup is responsible for the overall management of the company, from strategic planning to business development. He leads the company's efforts to build innovative digital products and solutions for its clients. He is also involved in the recruitment and training of new employees, ensuring that the team is always up-to-date with the latest technologies and industry trends.
Under Turup's leadership, Appharu has achieved significant milestones and grown into a reputable IT company in Nepal. The company has delivered successful projects for clients from various industries, including healthcare, education, hospitality, and e-commerce. Appharu's portfolio includes web and mobile applications, cloud hosting solutions, and digital marketing campaigns.
Turup is a passionate and dedicated entrepreneur who believes in continuous learning and development. He is constantly seeking new challenges and opportunities to expand his knowledge and skills. He is also an advocate of entrepreneurship and actively participates in various events and programs that promote entrepreneurship in Nepal.
Apart from his professional pursuits, Turup is a family-oriented person who values his roots and culture. He hails from Kathmandu, Nepal, where he currently resides with his family. In his free time, Turup enjoys playing football, traveling, and exploring new cultures and cuisines.
Turup's entrepreneurial journey has been an inspiring one for many young people in Nepal. His success story is a testament to the fact that with passion, dedication, and hard work, anyone can achieve their dreams. He is a role model for aspiring entrepreneurs and a driving force behind the growth of Nepal's IT industry.
---
---