Chitwan National Park : A Wildlife Destination
---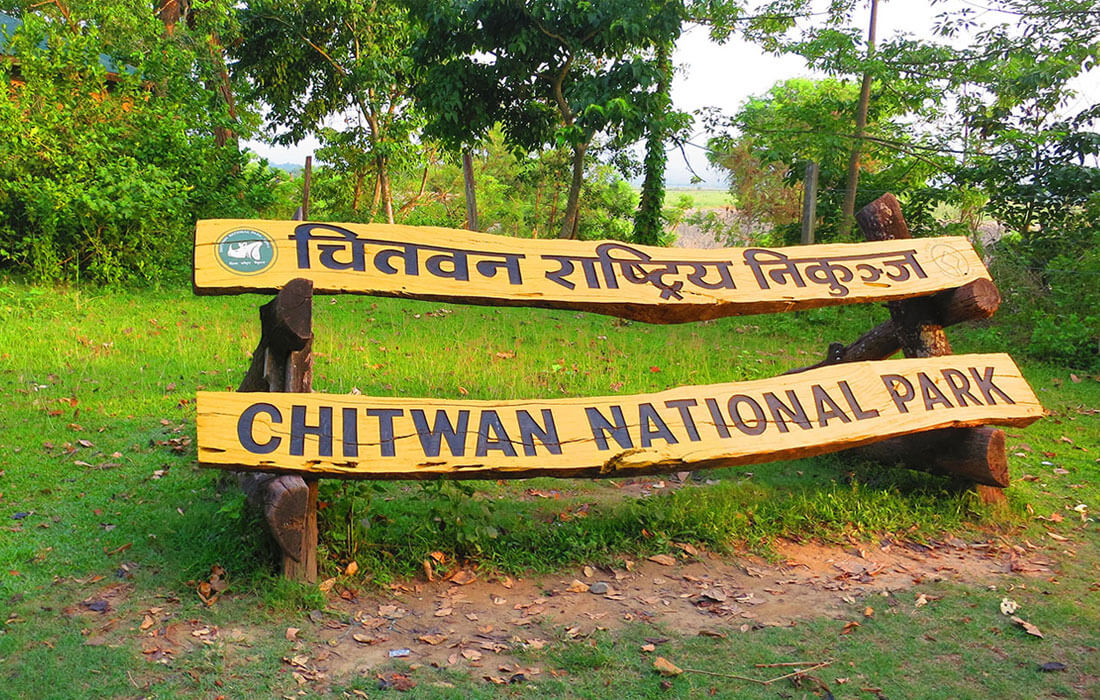 National Parks are the site for the preservation of wildlife and natural vegetation set up by the government for the excursion and enjoyment of tourists. National parks are generally huge jungles where a varieties of wild animals,birds and natural vegetation are found. Nepal is a country rich in vegetation,plants,animals,birds and butterflies. Nepal consists of 10 National Parks located in different corners of the country with different vegetation,wildlife and environmental conditions. Among them Chitwan National Park is one of the national parks in Nepal with the highest tourist visiting compared to  other national parks in Nepal.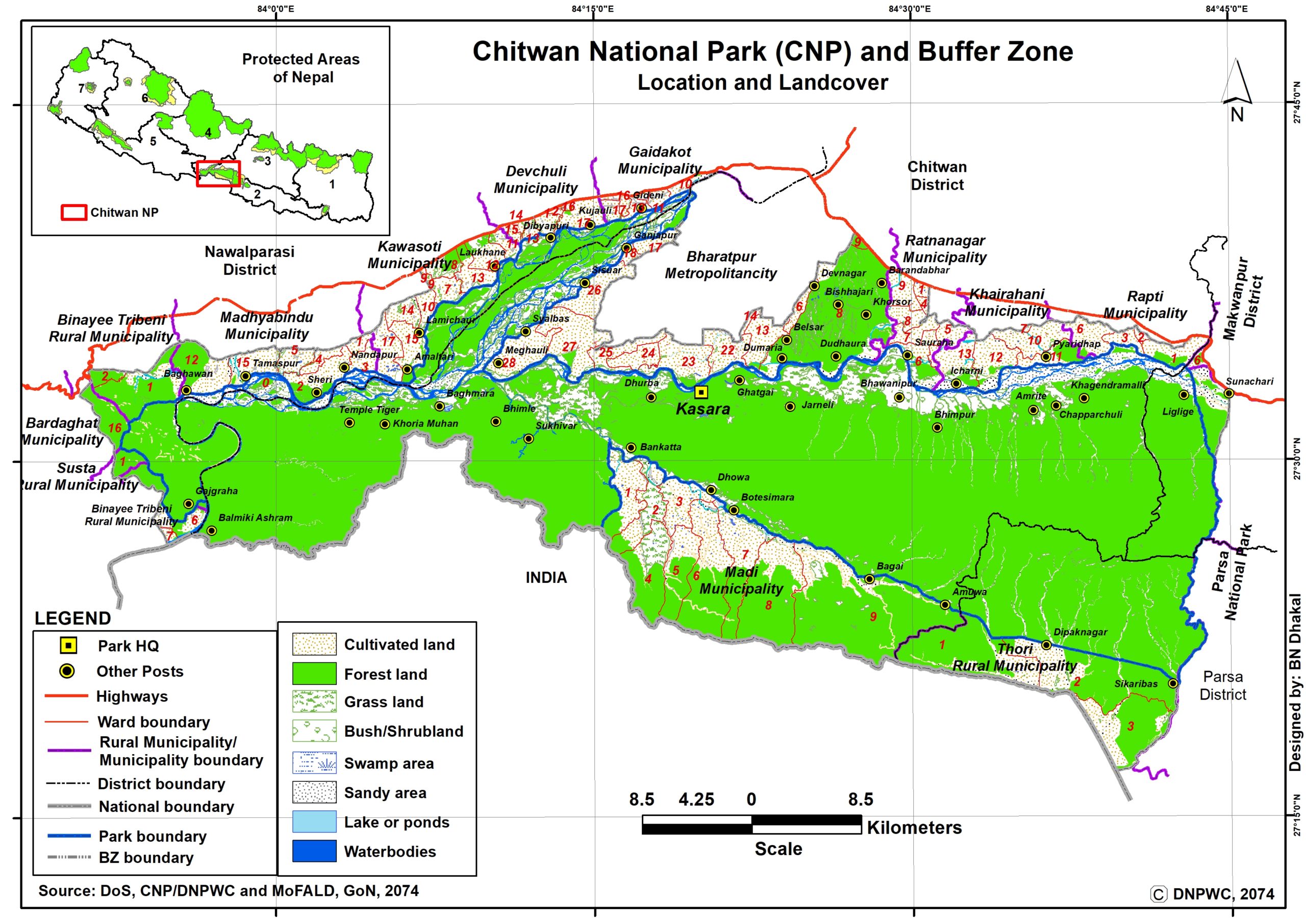 Chitwan National Park is located in Chitwan District of nepal. It is the first established national park in Nepal in the year 1973 AD.
This national park is listed by UNESCO in  World's Heritage Site. It covers the area of 952.63 square kilometers with the buffer zone of 729.73 square kilometers. Located in subtropical lowlands in Inner Terai region.m,this national park is very rich in natural vegetation and wildlife. Some exciting and special feature about this national park is as explained below.
1.One Horned Rhino
One Horned Rhino are one of the rare and endangered species in the world. Found only in south eastern India and Southern Terai of Nepal,this special creature is just 2575 left in the world according to the WWF data last published in 2019. One horned Rhino in Nepal is found only in Chitwan National Park. Poached for its horn which is used in sexual medicine and for its skin,thousand of this creature were killed in last decade. The center of attraction in Chitwan National Park is One Horned Rhino whose total number is just 645. It has a big body than the two horned Rhino and has great attacking speed. So,if you want to witness this creature existence,Chitwan National Park is where you should go.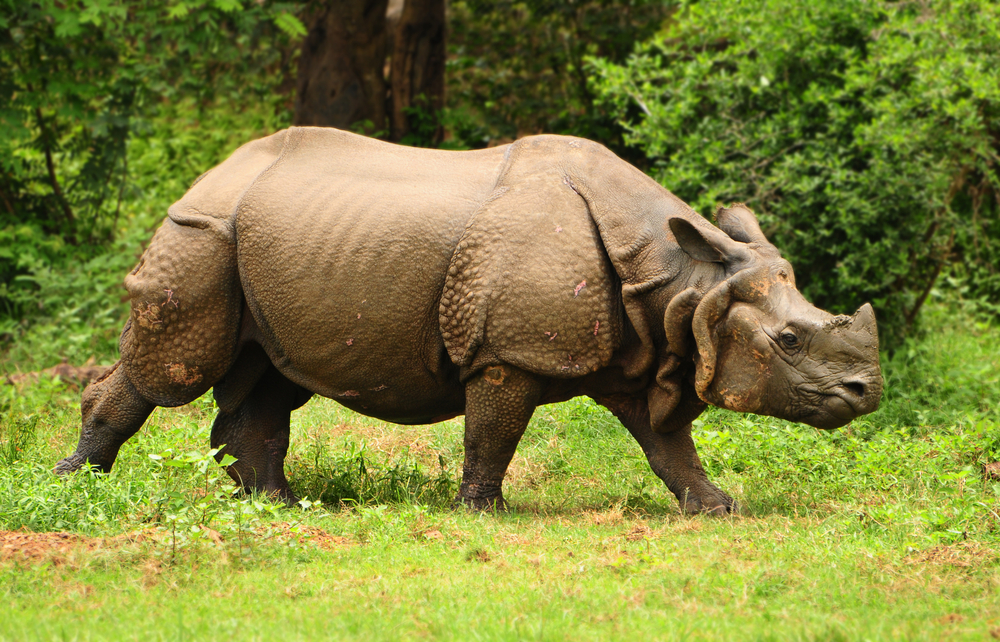 2.Elephant & Jeep Jungle Safari
In Chitwan National Park,Sauraha , you can go for a jungle safari in two ways . One you can join a jeep safari where you will be included in a group. It is cheaper than Elephant Ride and takes  less time to go around seeing the wildlife . Whereas Elephant Ride will cost you double as in jeep Safari and will take more time. In this activity,you can sight see the vegetation ranging 20km of ride and in addition to that you can will be able to see various animals like ghadiyal,musk,deers. If you are lucky enough,you will able to see a tiger and one horned rhino. This ride is fun and you want more but by 1 hour you will have all area covered.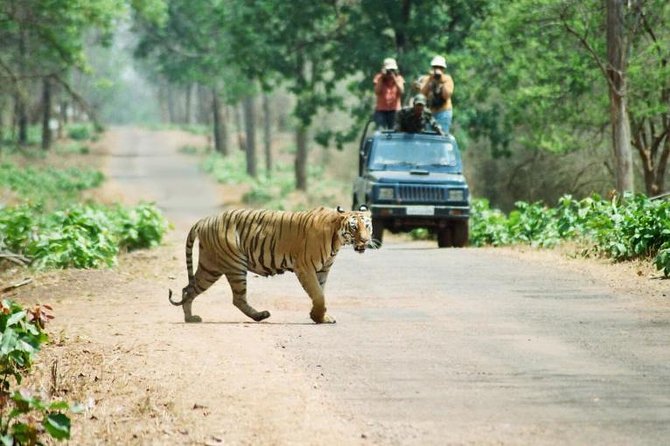 3.Elephant Bath
Among all of the activities you do in Chitwan National Park,Elephant Bath is one of the most exciting and entertaining thing you want to do. Sitting on the back of the Elephant,it will take you to the middle of a river and sprays the water all over you with for several times through its trunk. The Elephant will bathe you and what can be more fun and entertaining than this? This will not even cost you much money. Depending on kind of bath you will take it may cost you $2 to $10.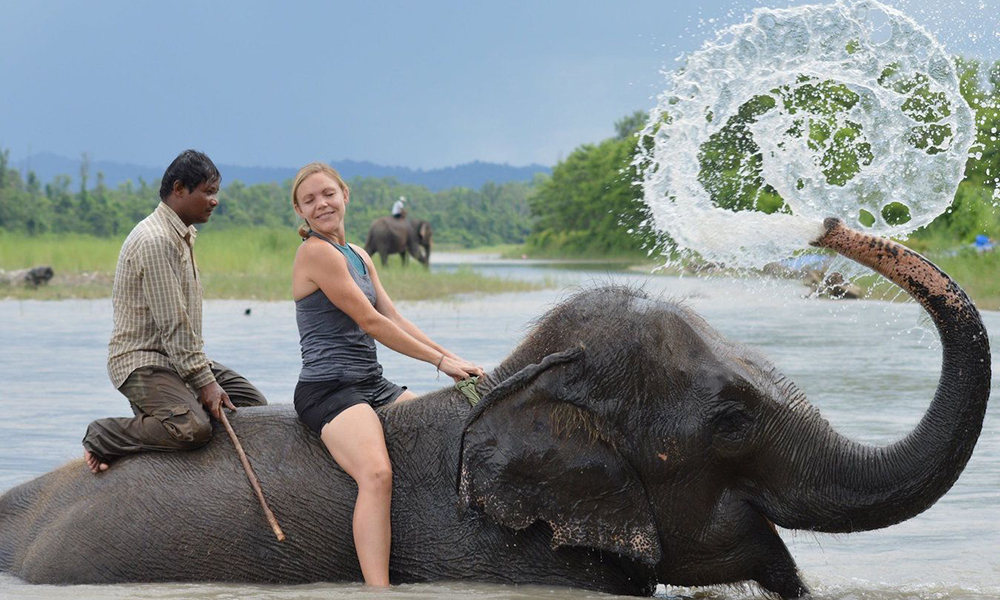 4.Canoe Ride
Canoe Ride is also next most entertaining activity you can do in Chitwan National Prak. With the slow flowing water and gentle river you will have a slow ride witnessing the full view of the riverside along with the some rare creatures like Ghadials(Alligators) . The rivers has narrow passage and is very wonderful to enjoy the canoe ride.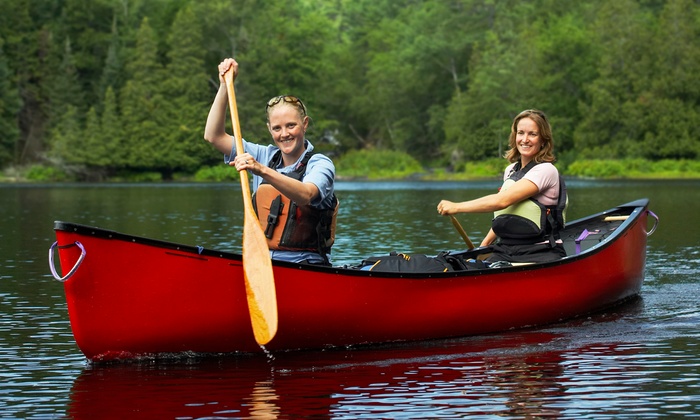 5.Ox and Pony Ride:
If you are from country where you have just got cars and sophisticated vehicles to ride in,you will have a life time experience in riding a pony and ox-cart. You can sit in a beautiful looking cart and pony and they will ride you along the jungle road.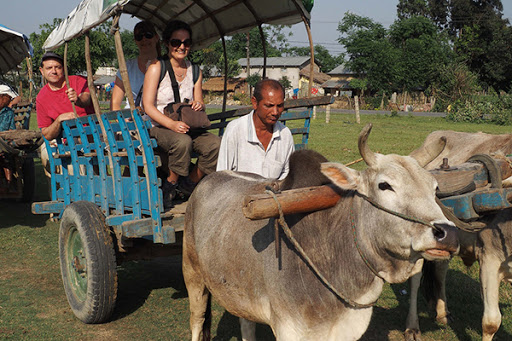 ---
---