This is How Sati Pratha Ended in Nepal.
---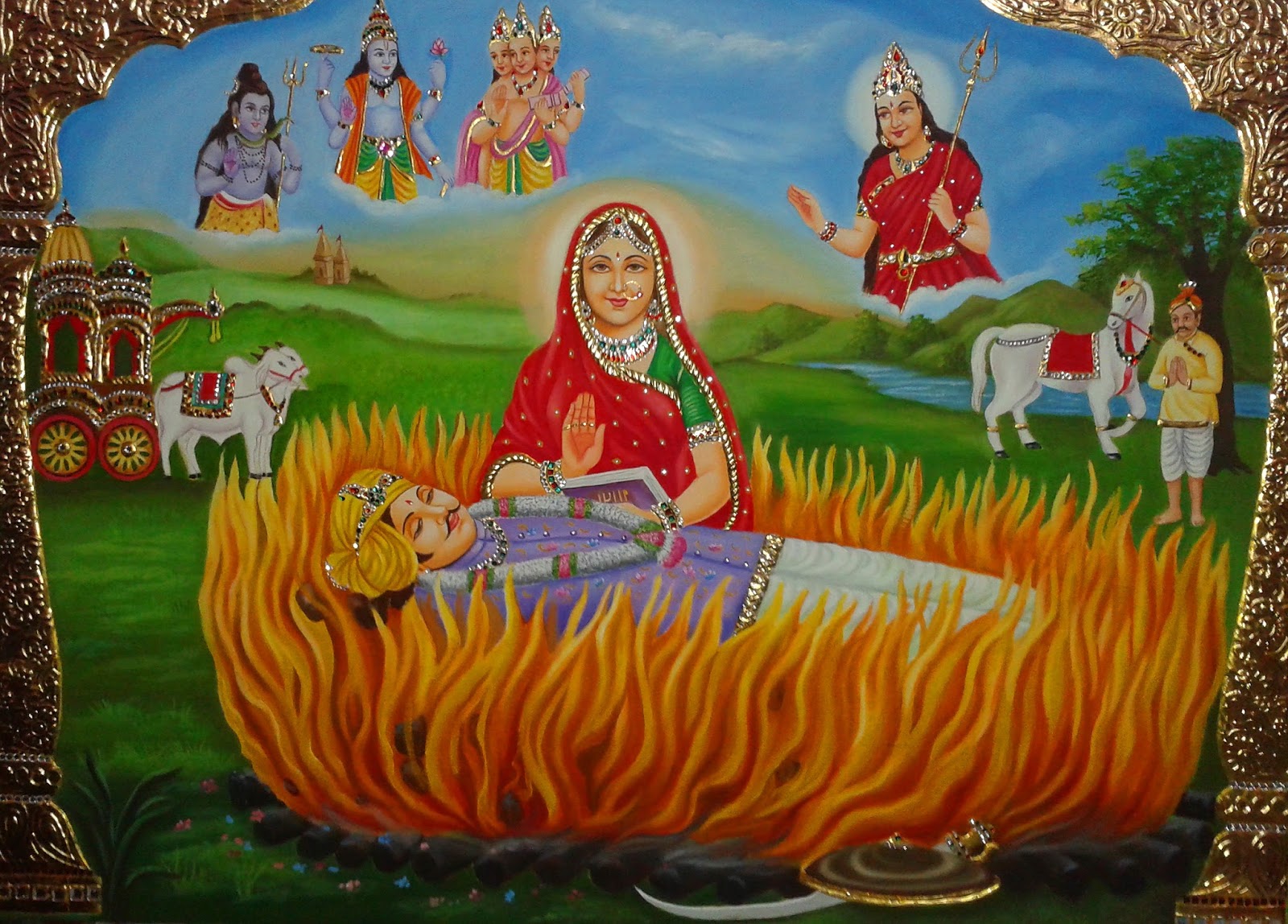 Sati Pratha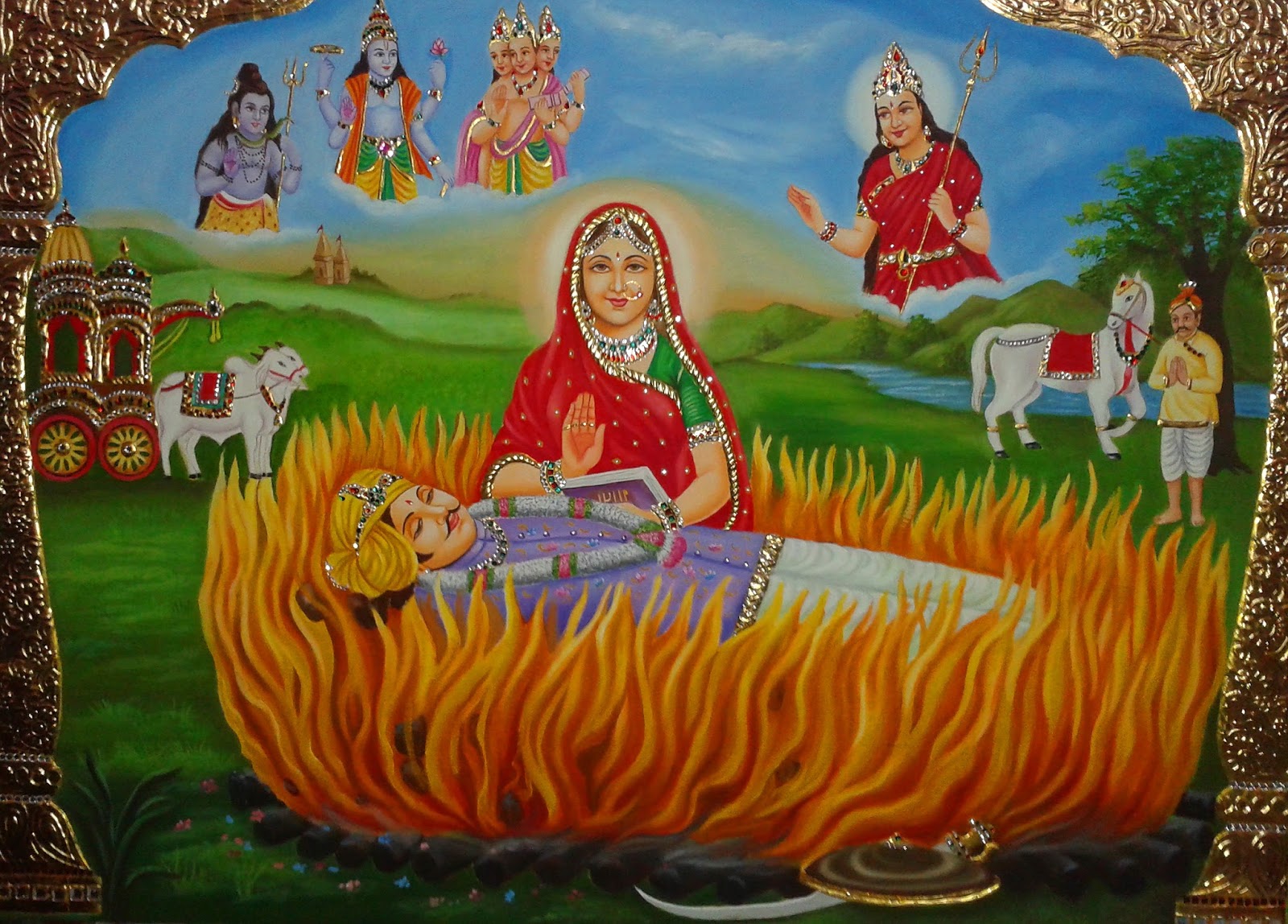 It has been less than a century since the most extreme form of violence against women was formally eradicated from Nepal. Chandrashamsher formally put an end to this cruel and inhumane practice on August 25, 1977. But no one formally remembers the 25th of Ashadh, the end of the extreme practice of violence against women. We have tried to discuss historically about the horrific form of violence against women, Sati.
The practice of cohabitation after the death of the husband has been practiced in this region since ancient times. Our scriptures say that after the death of one's husband, one should either go for cohabitation or remain chaste. The first authentic period of Sati in Nepal that can be clearly stated on the basis of records is the Lichhavi period. More than two hundred Lichchavi records have been found. Among those records is Changunarayana's year of  522 B.S. has a special significance. V.S. When Bhagwanlal Indraji published 23 records of Nepal in Gujarat, India in 1937, 15 of them were from the Lichhavi period. The oldest was the same record of Mandev Changu. The same record remained the oldest for about 100 years. After that, some old records of the Lichhavi period were also found. Nevertheless, the inscription remains of great importance in the history of the Lichfield period. Our real subject is the practice of sati.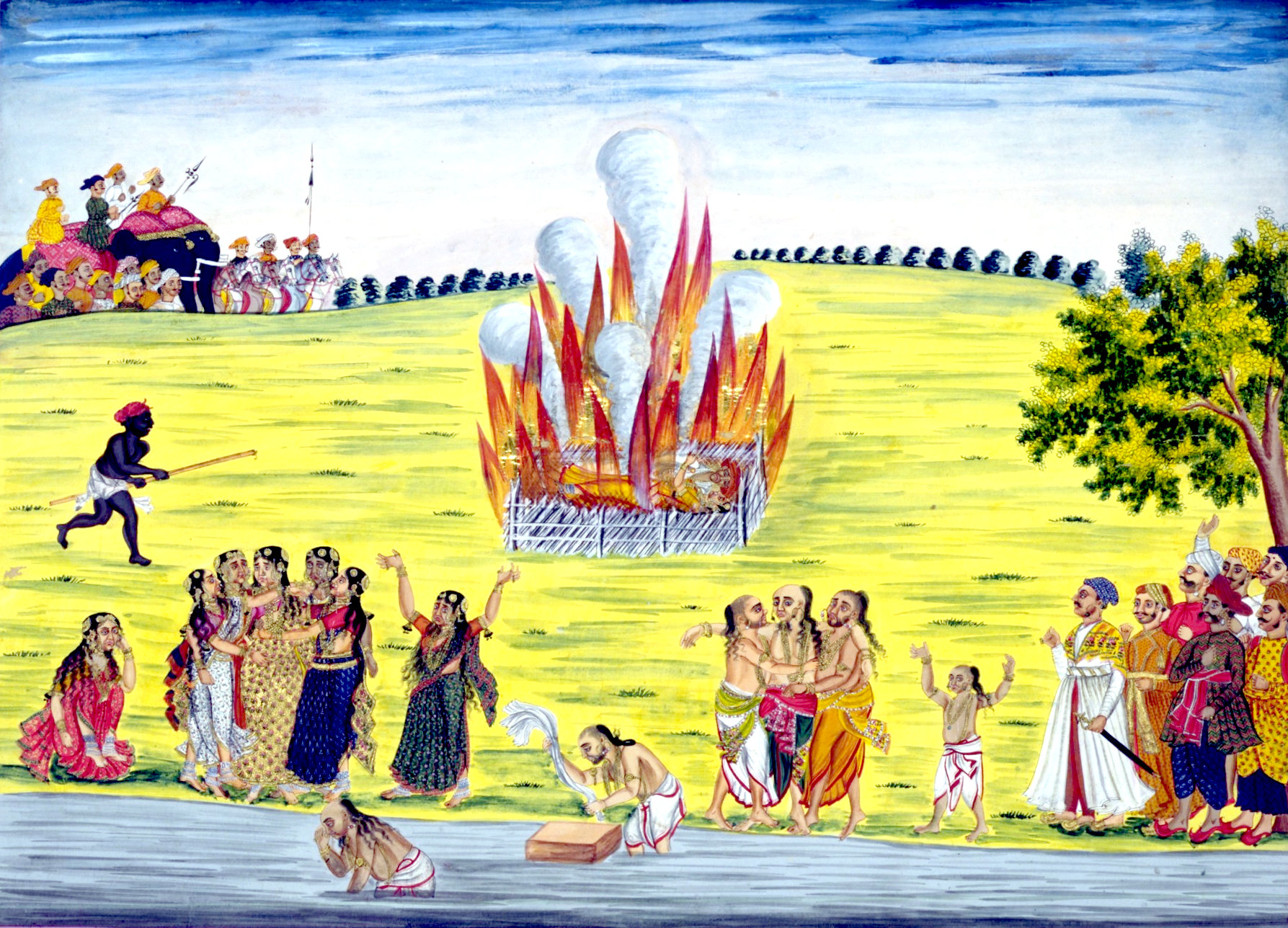 Mandev's father Dharmadev dies suddenly. After the death of her husband, her queen Rajyavati tries to go to Sati. But Mandev stops her mother from going to Sati and Rajyavati stops from going to Sati. After that, Rajyavati continues to perform religious duties for the rest of her life. From this it is clear that sati was practiced at that time but it was not mandatory. The famous rulers of the Lichchhavi period, Bhoomgupta's mother, Abhiri, continued to perform religious rites without sati after the death of her husband, Anuparam, and Vatsadevi, the mother of the famous Lichchhavikal king Jayadeva (II), continued to perform religious rites without sati after the death of her husband, King Shivadeva (II).
King Yaksha Mallale, A stone inscription dated 1533  mentions a woman who went for Sati. From the inscription of 1544, it is mentioned that she did not go for sati after her husband's death. King Mahendra Malla of Kathmandu When he died in 1631, King Jagat Prakash Malla of Bhaktapur died. When he died in 1729, King Nripendra Malla of Kathmandu died. When he died in 1737, King Yoganrendra Malla of Patan died . When she died in 1762, many women were found to have committed Sati.   When King Parthivendra Malla of Kathmandu was poisoned in 1744 B.S., he was accompanied by 24 women. But Rani Ridghalikshmi, who was involved in poisoning her husband Parthivendra along with Kazi Laxminarayan Joshi, did not go for sati and lived for many years after her husband's death.
Since a living person had to be cremated with a corpse, a loud instrument was played to muffle the sound of sati screams. Unable to bear the heat of the fire, the sati used to run away. When Babu Khoratam, the father of Chautar Chikutika, died in 1737B.S, his wife, who had been sent to Sati, is said to have run away from Chita.  When King Biswajit Malla of Patan committed suicide in 1817 B.S., his mother was described as having been raped. When King Narabhupal Shah of Gorkha died in 1799, his youngest queen, Subhadravati, passed away.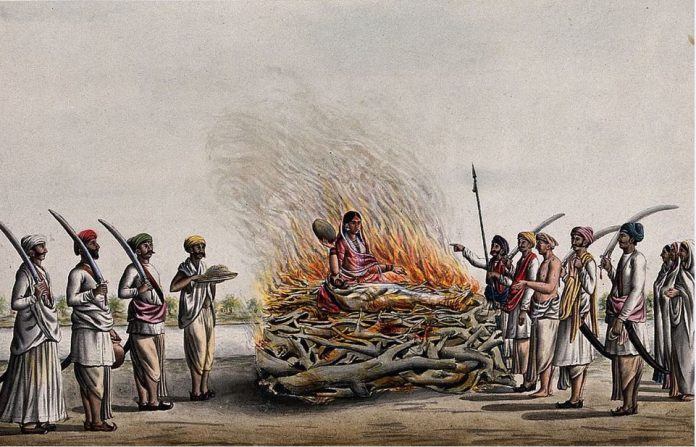 A boy who used to take care of her with Narabhupal Shah also became Satu. The other queens of Narabhupal Shah did not go for sati but remained in sati fast. Shri 5 Prithvinarayana Shah's B.Sc. When he died in 1831, many women, including his queen Narendra Lakshmi, committed sati. When Shri 5 Pratap Singh Shah died in 1834 BS, eight women went for sati but his queen Rajendra Lakshmi did not go for sati. Swami Maharaj Ran Bahadur Shah passed away at the hands of his half-brother Sher Bahadur Shah. When she was killed in 1863, many women, including Mahili Maharani Survan Prabha, accompanied her. Sati was sent on the ninth day of Ran Bahadur Shah's death by bringing Ran Bahadur's eldest Maharani Rajarajeshwari from Helambum, but the youngest Maharani Lalit Tripura Sundari was not sent for sati.
Considering the matter of sati from ancient times, it is clear that some people knew sati and some lived in sati religion. It is also clear from the observation of the immediate incident that sati was used to eliminate those who did not suit them. Prime Minister Jung Bahadur was against sati. He wrote many things to discourage the practice of sati in the Muluki Act he made and even stopped his wives from going for sati when his man died. While V.S. When Shri 3 Jung Bahadur died in 1933, his 3 great queens like Hiranyagarbhadevi and other queens went for sati.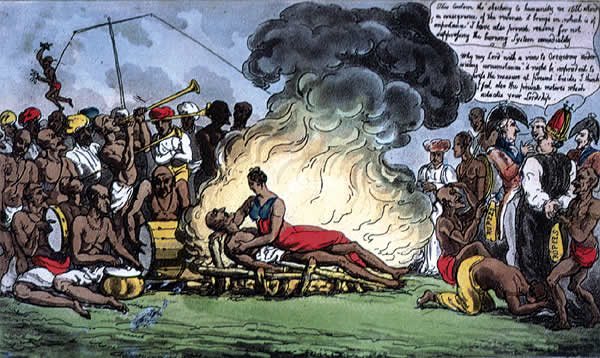 During the reign of Shri 5 Tribhuvan Virvikram Shah, Shri Chandrashamsher After the practice of sati was stopped with effect from 25th August, 1977, this practice was legally stopped in Nepal. In this way, the day of liberation from the inhuman act of burning women alive in a pyre has passed on the 25th of Asar. Therefore, it is clear that this day has a special significance in terms of women's emancipation from Nepal's perspective. Therefore, wishing to draw the attention of all concerned to the special celebration of this day would not be otherwise.
---
---