Lukla Airport:The most Thrilling Takeoff & Landing Experience
---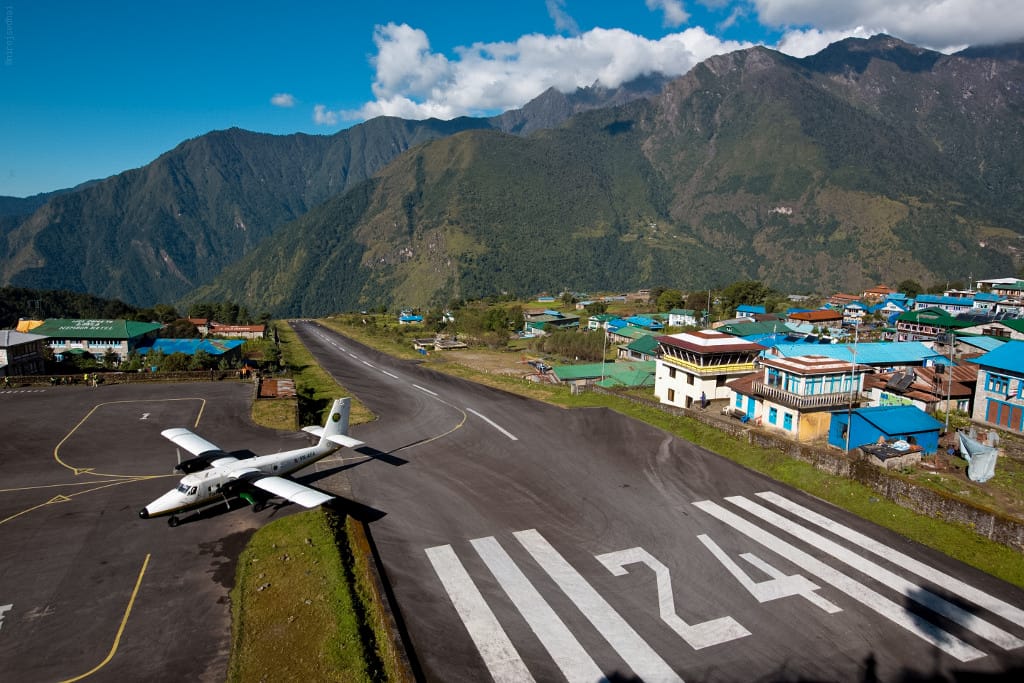 Lukla Airport in Khumbu of Solukhumbu district is known as the most dangerous airport in the world.Located at an altitude of 9,334 feet in the mountains, Lukla Airport is considered one of the most dangerous airports in the world.Another name for it is Tenzing Hillary Airport. In 2010, a report on the History Channel described the airport as the most dangerous in the world. This airport, which is located in the base camp of Everest, has been discussed by Everest.
Full of unique natural beauty, Lukla's local lifestyle, way of life and culture along with its physical infrastructure have made it even better equipped.The word Lukla reminds the common man of Tenzing Hillary (Lukla Airport). After all, the world's most dangerous but very beautiful airport Lukla Airport is also an attractive tourist destination.
Traveling to this airport, which has daily flights to Kathmandu and Lucknow, is also very dangerous. Therefore, flights are scheduled according to the weather and at intervals of a few hours. This airport is busy as many foreigners visit Nepal. However, due to the small size of the airport, large planes cannot land here. It is said that landing at this airport is more dangerous than climbing Mt. Everest.Since the weather in the area is often bad, the pilot sometimes has to guess and fly the plane.The ship is likely to collide with a mountain if it travels a little too fast during the high winds. But this very difficult and dangerous journey has not stopped yet.
1.Nepal Airlines crash
Date: October 15, 1973
Injured – Survived successfully: 6
2.Plane crashes into Nepal Telecom tower
Another plane crashed on May 25, 2004 on its way from Kathmandu to Lukla. The DHC Six Three Hundred Nine NFD twin-engine aircraft of Yati Airlines crashed into Lamjura hill near Lukla airport due to bad weather. Three crew members were killed in the crash.
3.Sita Airways' Dornier to Hundred Twenty plane crash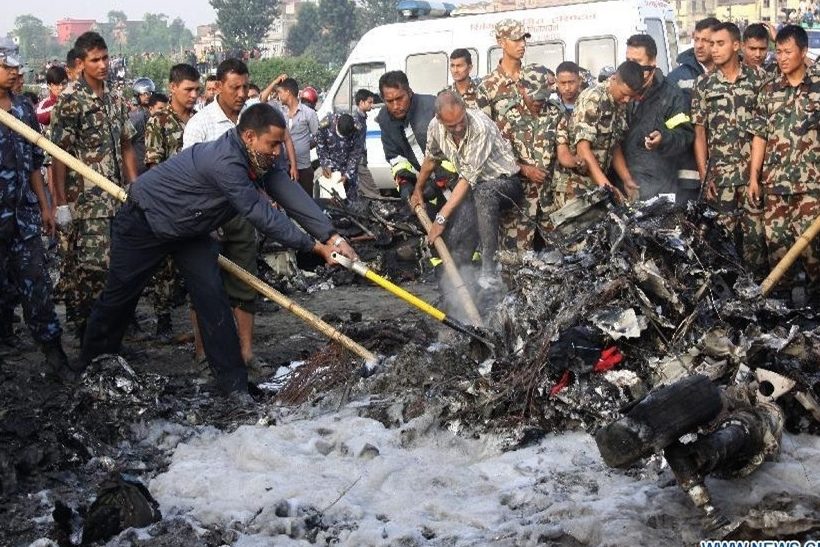 On October 1 of the same year, another plane crashed. Sita Airways' Dornier Two Hundred Twenty plane had crashed while landing at Lukla Airport. The accident took place when the front gear of the plane fell off and the runway of the airport was blocked for two days.
4.Gorkha Airlines' So Dornier to Hundred Twenty plane crash
Another plane crash occurred on June 30, 2005. The Gorkha Airlines' So Dornier Two Hundred Twenty plane crashed on the runway at Lukla Airport. Three crew members and nine passengers were injured in the accident. On October 8, 2008, another plane crashed.
5.The plane crash of Yeti airlines
Date: October 8, 2008
Death: 18
Injured – Survived successfully: 1
6.Summit Airlines plane crash
Date: April 14, 2019
Death: 3
---
---