Women Empowerment : Status And Challenges In Nepal
---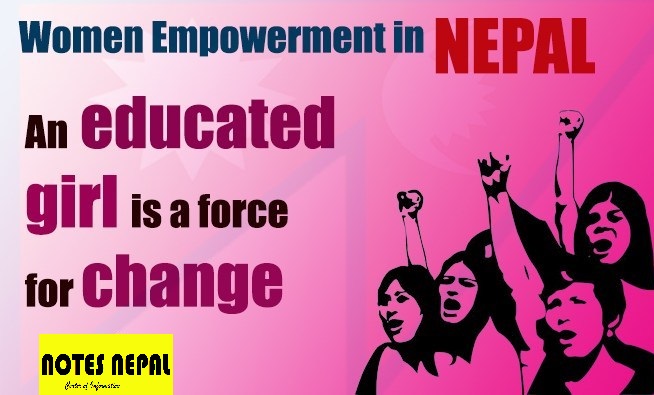 Women Empowerment
Women Empowerment : An Overview
Women Empowerment is not just a word. There are many hidden meanings in this word. This word has added a lot of meaning to the features of the word.Women have been the subject of much discussion around the world. That is the only example, women's empowerment. But, why is it necessary? Why are we working to address gender discrimination? What is gender discrimination? Why women are not given equal status and trust in the society!
The time we live in is the 21st century. Some of the grounds that women still have to run for their rights are still alive. If we try to strike a balance on such issues, there is no need for a full-fledged campaign for women empowerment.
A skilled home builder can be a business leader at any time. Recently, a woman has been re-elected as the President of Nepal. In Nepal, women have also reached the post of Chief Justice. And, women have also reached the post of Speaker.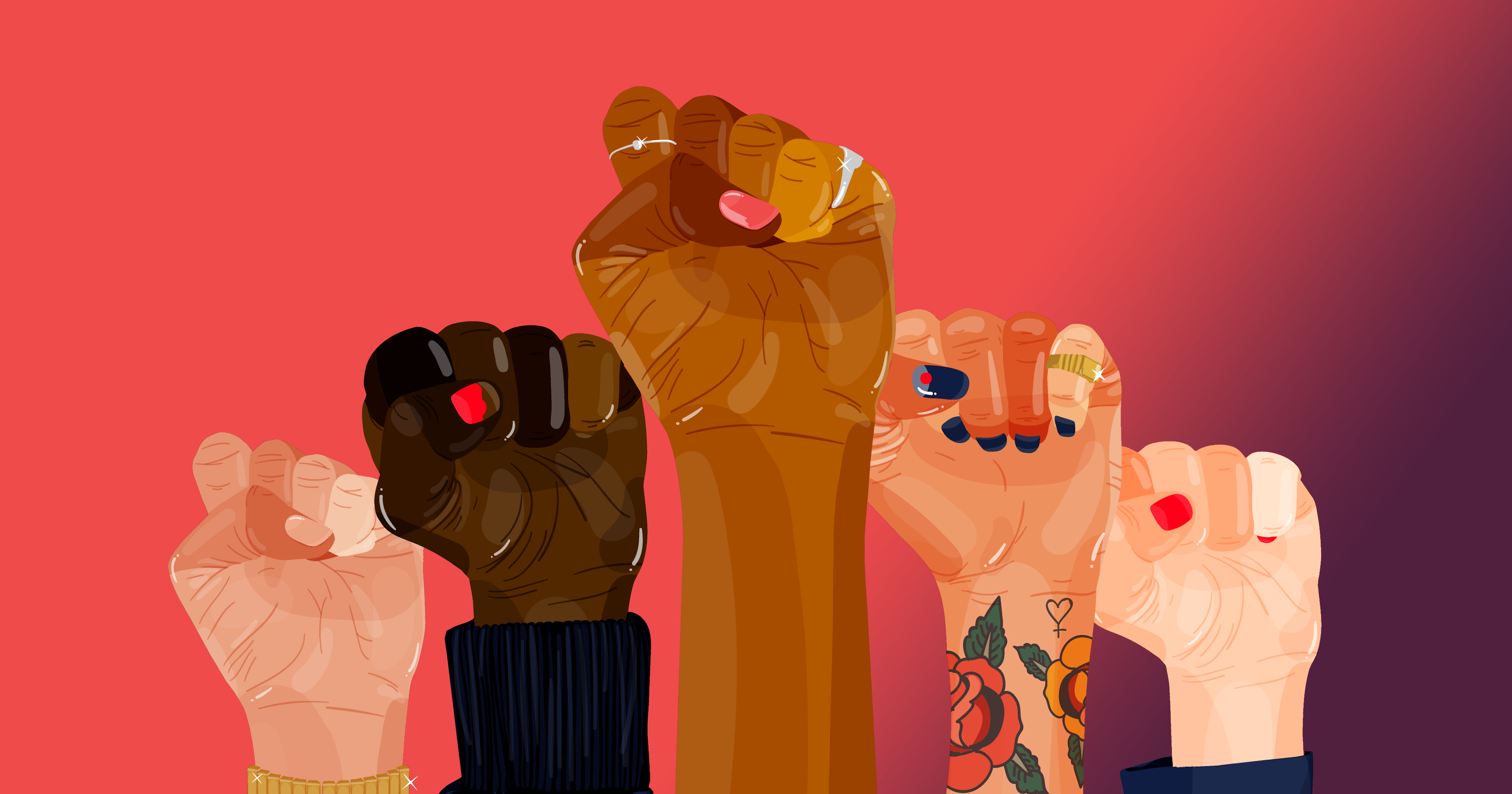 Many such examples continue to be born in Nepal. So why do we need this concept of women empowerment? Is it all based on gender? Are women in Nepal getting rights according to their qualifications? Have they studied since adolescence?Have we forgotten this issue while living in urban areas?The issue of women's empowerment should be brought into practice as a public debate. If we are trying to empower women, we will be indirectly empowering a family. For this, it is necessary to increase the level of women's consciousness as well as invest in education.
There is no doubt that women are a treasure trove of knowledge. Such actions can always lead to someone being trusted. Women's education is a dynamic resource for building a home. Women's power is a power that can make the society, the country and finally the world more beautiful than imagined.Apart from their profession, women are working day and night for the upliftment of mankind. Not only that, more women than men spend time with their families. We are full of praise for those women.They have even succeeded in creating a separate identity in the society and the nation.
If we decide to educate all the women in the country, is it useless for us? I think such a decision will benefit the country in the long run. Women are also considered as an indicator of development.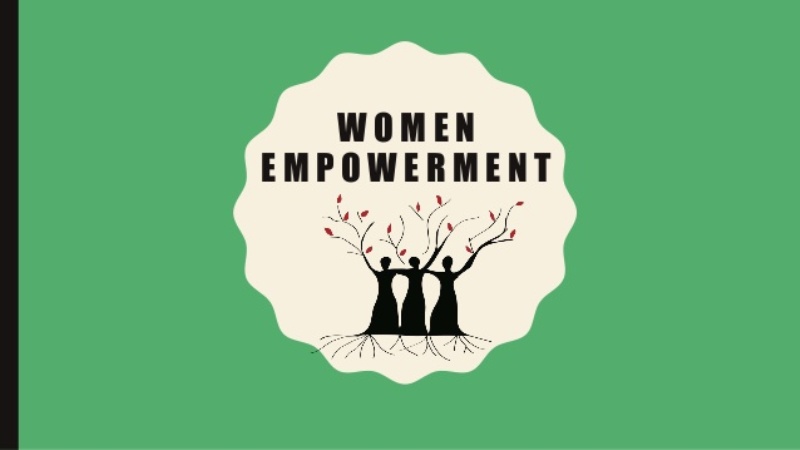 The Actual Meaning of Women Empowerment :
Empowerment is not just a word. There are many hidden meanings in this word. This word has added a lot of meaning to the features of the word. In other words, the women's empowerment campaign has received great support. For many of us, at what time or for what purpose have we used the wording of this word in the geographical form of Nepal? How and why are we doing this? I really don't know. Because we are moving forward by formulating principles without even the slightest hiccup to understand what behavioral and theoretical empowerment is for.
By definition, women's empowerment is a process. It is a process for women to become self-reliant, to be able to choose their own independent rights, to control the resources that help them in every challenge.Women empowerment is an essential condition for building a good nation. If a woman empowers her skills, women in rural areas can gain tremendous power to promote empowerment.
Empowerment includes higher literacy levels for women, equal participation in education, quality health care, equal ownership of productive resources, rights and responsibilities, and improved living standards. It also includes economic and social empowerment and gender justice. At the same time, the groundwork will be laid for a complete end to discrimination against women and children. In Nepal, on the other hand, the trumpet of its initial stage is just blowing. Now Kiran, who believes that the door of possibility is opening on Nepal's soil, is beginning to enter.
Uplifting Women Empowerment In Nepal:
Women empowerment is not a new concept. It is a universal concept that is spreading around the world with positive thinking. We have seen, read and heard many examples of women around the world facing gender inequality, challenges and changes from the earliest stages of history. Many men have supported this struggle. Power can provide political, economic, poverty alleviation, health, nutrition and care and social elements.
Women empowerment has become an important issue, especially in the strategy of balanced development with social justice for rural women. Economic empowerment is working to influence women, develop the ability to make the right decisions, increase self-confidence and play an important role in the family.
A woman who succeeds in occupying a part of the society is considered as half the sky, half the earth. It is said, "Where women are respected, God dwells." Women are also considered to be brave enough to face the situation at any time. Similarly, women have been taken as a synonym of clean thinking.In the modern age, unless women are given due respect and opportunities, the society and the nation will not be able to achieve the expected results.
Today, women have to take advantage of both opportunities and challenges. In today's society, women have been defined as a strong pillar.
The economy of women in South Asia has improved a lot in recent times. This means that the issue of women's empowerment has gained a special place. Lately, many women in Nepal have been as successful as men. They have succeeded in establishing their name in the society by establishing themselves in big business houses.
At the same time, many examples have been set of women becoming stronger in the field of education. Compared to men, women are succeeding in the field of literature by using the same pen. Because of them, even the economic situation has changed drastically. Society is always dynamic. Some things that are seen are not stable and change is moving forward. There is ample evidence that women have been established as important wheels of the chariot in the society.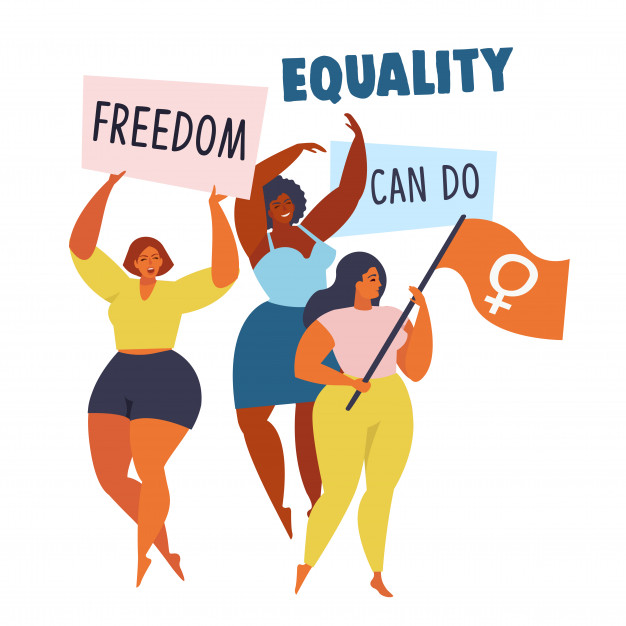 The Challenges & Development of Women Empowerment In Nepal
Significant contributions to women's empowerment can be made by empowering women in decision-making and direct participation in economic activities. Entrepreneurship helps women to reap economic benefits and improve their social status. When women become entrepreneurs and become capable, society appreciates their potential. It increases the presence of women in society. At the same time, it creates a sense of leadership for women's integration by building the nation and improving the economic situation. Also provides psychological satisfaction in women.
This will instill in women a belief that their sense of discipline, hard work and awareness, along with a deep sense of identity, creativity and achievement in their society, will awaken their will in a new way.
When women take good steps for their families, they motivate the society for good deeds. And, the country is on the path of progress. When women's access to economic, social, and cultural status increases, the country will take the path to prosperity.
Nothing is going to happen in Nepal unless women take the challenge of their country to new heights of opportunity.
'Economic, social and political power is considered to be the basis of a psychological power of society. As a result, lower class women feel neglected by the other side due to poor economic conditions. Over time, the environment of dependence and lack of decision-making power becomes stronger. Therefore, if women are to be financially empowered, it is very important to light the lamp of consciousness and education.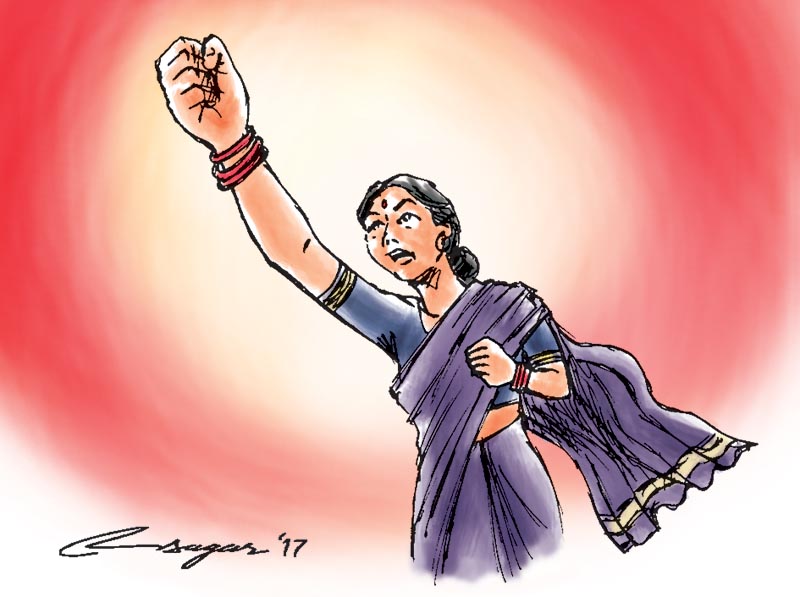 Women have been instrumental in strengthening the state's economy. The economy is the main reason for class division and gender discrimination in the society. Therefore, the economic situation must be very strong for the empowerment of women. Women also spend a lot of time in the family. The responsibility of the whole family is placed on him.
When the economic condition of women is strong then the society, the region and the whole nation is directly affected. It is important to empower women financially in women's empowerment. Today, not only the nation but also the world standard should take women's empowerment as a campaign according to a principle of globalization.
---
---