Top 5 Nepali celebrities having the highest fan following on Instagram(June 2019)
---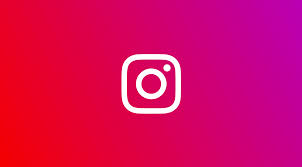 Priyanka Karki -810k:
Priyanka Karki is the most active and successful actress of recent times. She has gained a lot of appreciation through her acting skills. Besides being a good actress, she is stunningly beautiful. Her bold attitude has seen her become the aspiration of many youths. As of June 2019, she has 810K followers on Instagram. She has been recently married to another dashing actor Ayushman Desraj Joshi.

Aditi Budhathoki -748k:
Aditi Budhathoki got her first big breakthrough from the film 'Kri' starring Anmol KC opposite to her. She has modeled for various franchises and has been the face of many fashion magazines in Nepal. She was establishing herself as a top model in India when she penetrated Kollywood. Her sexy attire and bold looks have gained an appraisal of many. Aditi is a fitness freak which comes to no surprise seeing her flawless body. Many youths look up to her as an inspiration.

Prawal Gurung-689k:
Prabal Gurung is a Singapore born Nepalese-Americanfashion designer based in New York. He has designed for many famous people in America. He received Ecco Domani Fashion Fund Award and received a nomination for the 2010 CFDA/Swarovski Womenswear Award. Gurung owns his self-titled clothing brand. He initially worked under Manish Malhotra (Indian Fashion
Designer). He has designed dresses for the likes of Scarlett Johnson, Anne Hathaway, January Jones, Emma Watson, and many well-known celebrities.
Swastima Khadka -593k:
Swastima in one of the most popular actresses in the Nepali film industry. She started her acting career from music videos and got her first breakthrough from youth drama Hostel. From then, she has grown her pinnacle get higher. Her item-danced Kutu ma Kutu topped the chart of the viewed videos in Nepal. Her cute face has been a crush of many boys across the country. Besides being a great actress, she is a very humble person who has helped her gathered a lot of fans.

Sushant Khatri-496k: Sushant is a dancer who got his hype while in India. Born in Kathmandu, Nepal, he participated in the dance reality show 'India's Dancing Superstar' in 2013. He further participated in 'Dance Plus season two' in 2016 where he became the third runner-up. His dance genre is lyrical dancing which has seen him perform in many Nepali music videos. He is one of the highly rated dancers in the Nepali film industry.
---
---