Thamel Nepal :Launch of 'Metropolitan Tourism Information Center'
---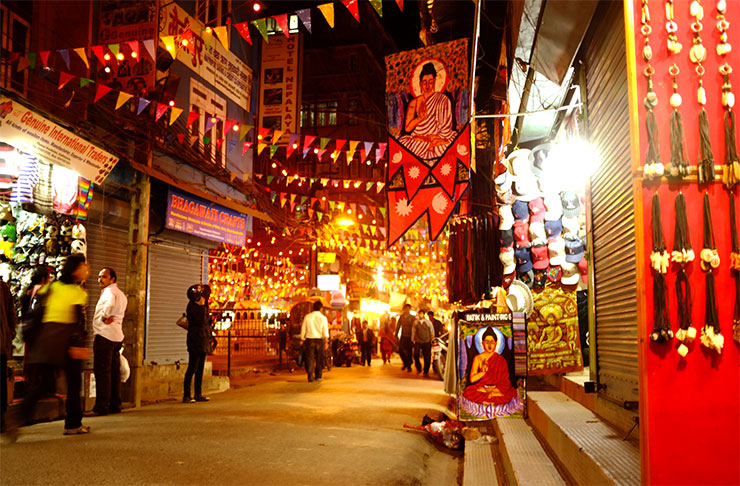 Thamel Nepal
Thamel Nepal : A 'Metropolitan Tourism Information Center' has been inaugurated in Thamel, a major tourist destination of the capital. Director General of the Department of Tourism Danduraj Ghimire inaugurated the information center today with the support of the Department of Tourism and Kathmandu Metropolitan City-26 and the activities of the Tourist Police Bhrikuti Mandap.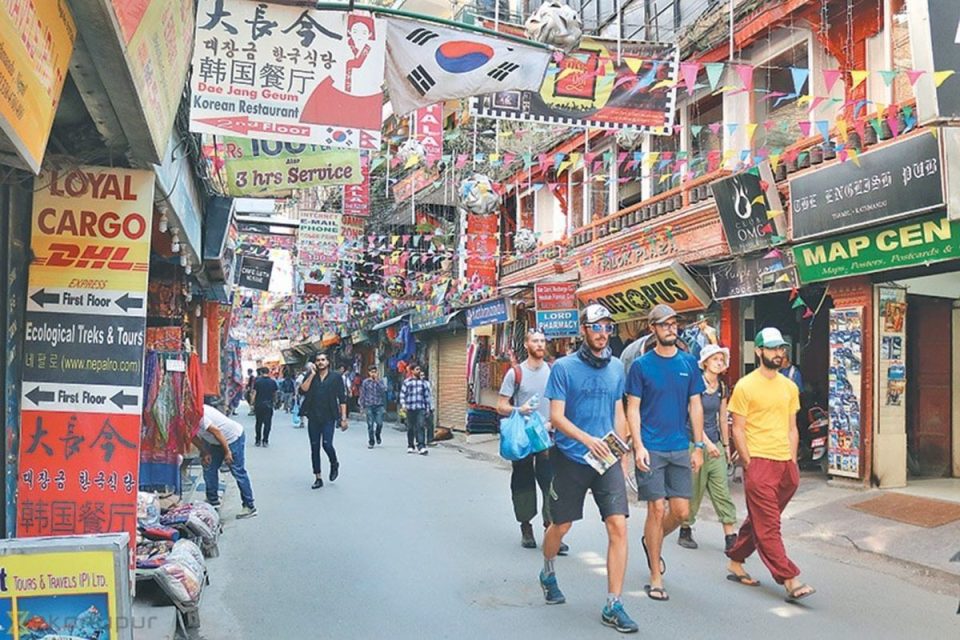 Similarly, 'Tourist Police Mobile App' has also been launched. The mobile app was launched by Shailesh Thapa Chhetri, Chief of Metropolitan Police Office, Ranipokhari and Deputy Inspector General of Police. Speaking on the occasion, Director General Ghimire said that the decrease in crime against tourists in Thamel area was due to the activism of the tourist police.
"The tourism department will help to operate the CCTV in the Thamel area in a systematic manner," he said. He said that the tourism department would help in the construction of public toilets in Thamel area.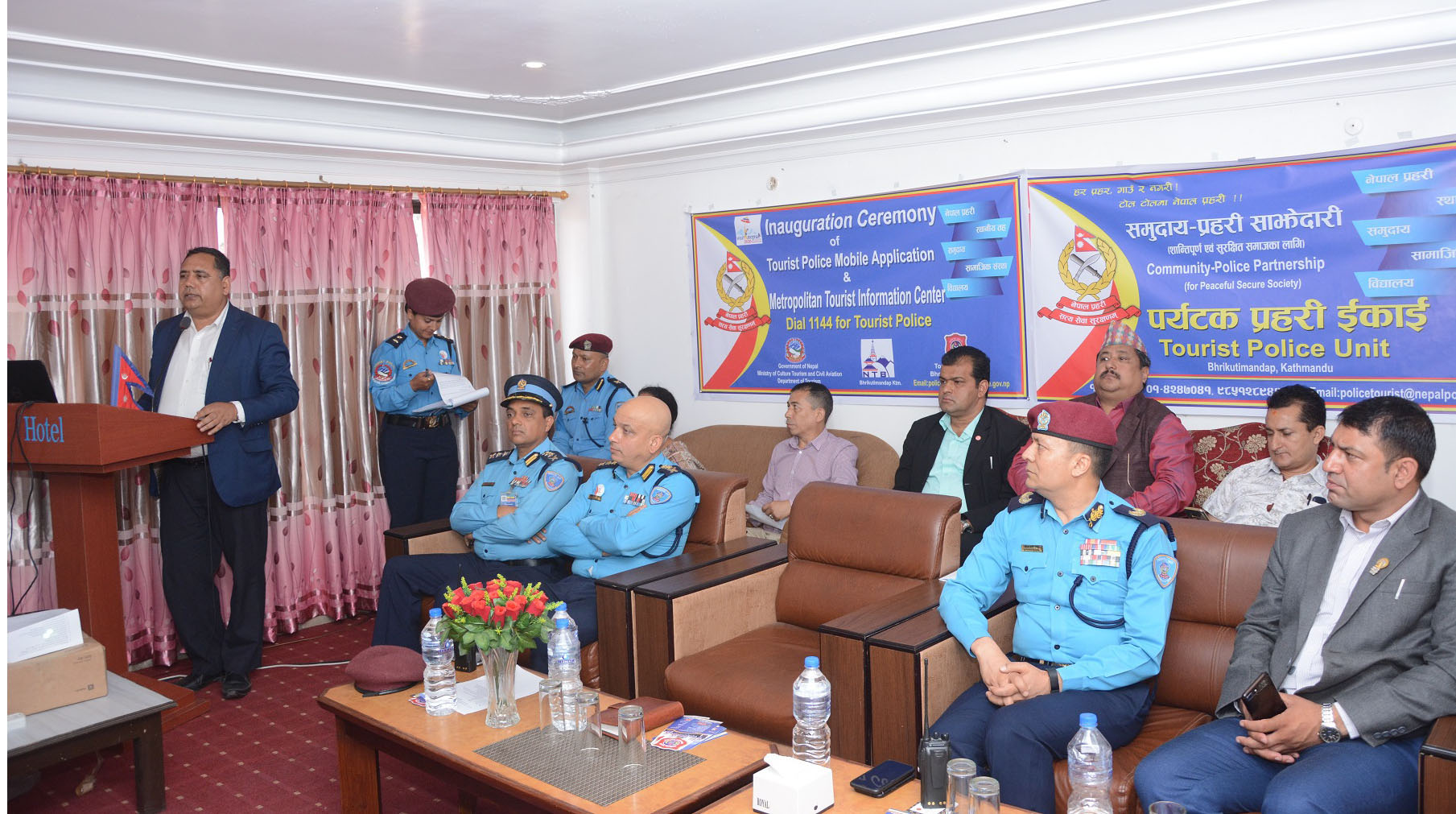 Chief of the Metropolitan Police Office said that technology-friendly police is needed now. Stating that security of tourists is necessary to make Nepal Tourism Year 2020 a success, he said that Nepal Police is determined to provide security. "Nepal Police is determined to provide security to the valley by cooperating with the community. For this, tourism entrepreneurs also need deep responsibility," he said.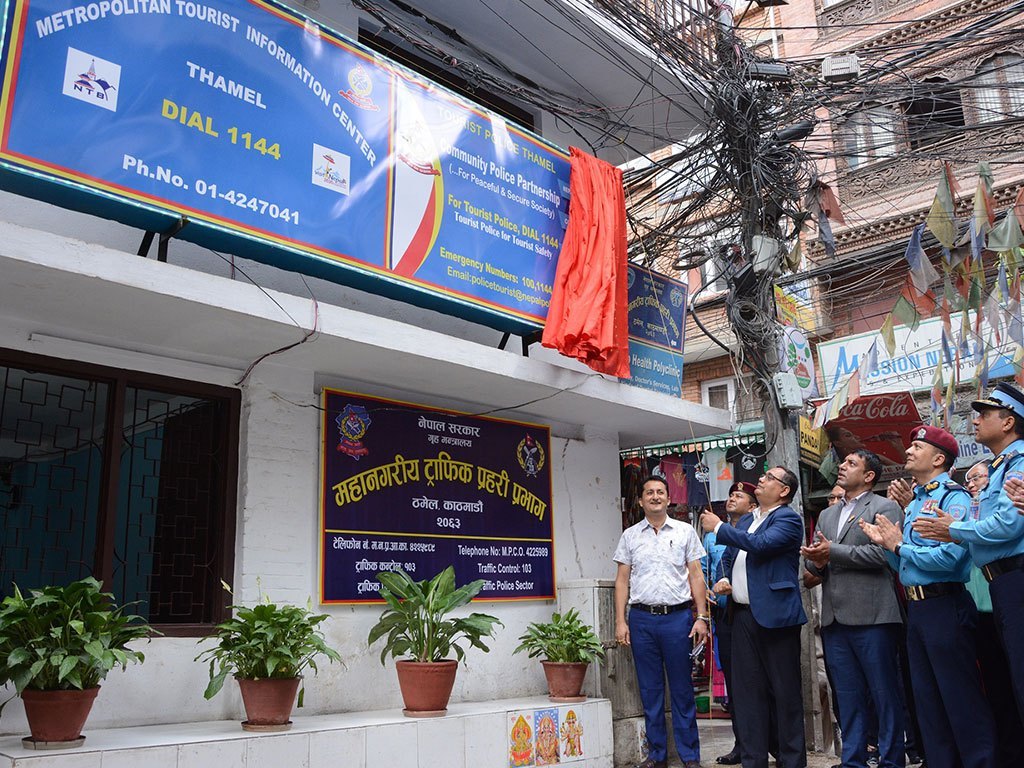 Chairman of Kathmandu Metropolitan City-26 Khamraj Tiwari said that the wire inside Thamel was making Thamel ugly. He said that the tourists coming to Thamel would be comfortable with the inauguration of the metropolitan tourism information center.
Rajuman Dangol, vice-chairman of Thamel Tourism Development Council, said that the importance of tourist police has increased in the security of tourists. The center has been set up for the safety of tourists as most of the tourists visiting Nepal enter Thamel, said Amrit Bahadur Basnet, chief of Bhrikuti Mandap.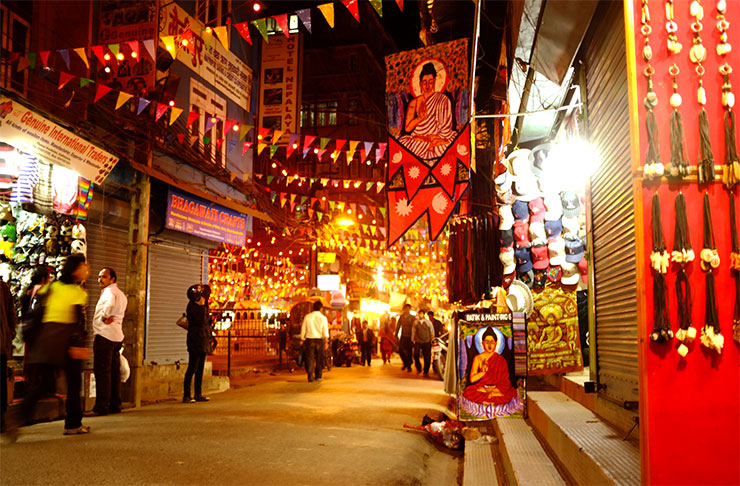 The newly established center will provide help desk, CCTV surveillance, service delivery and other services, said the tourist police.
---
---