Charighyang Gumba : Which Carries The History Of Kirant Kingdom
---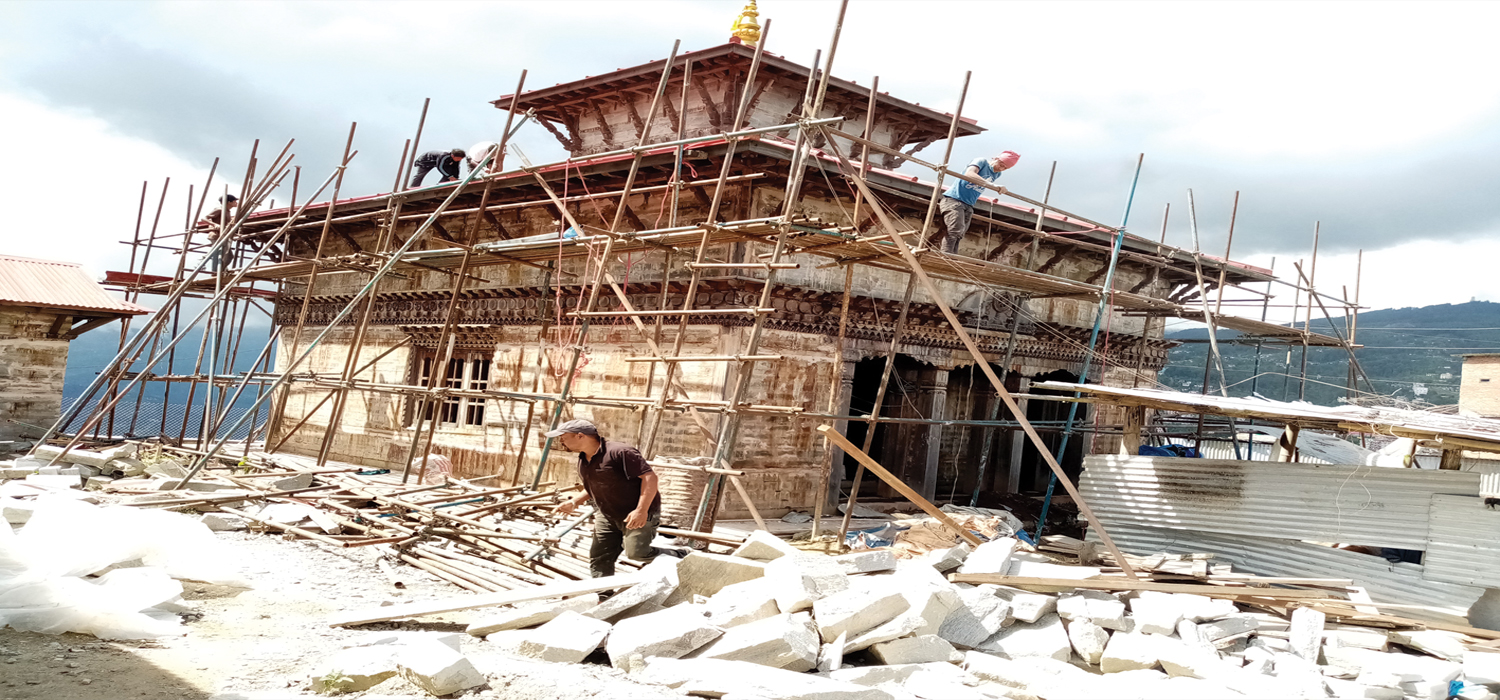 Charighyang Gumba
Charighyang Gumba : Reconstruction of the Charighyang Gumba, which was completely destroyed by the earthquake, has started. The construction work of the monastery, which is located at a distance of 500 meters from Charikot Satdobato Chowk, the district headquarters of Dolakha, has been started. The central government had allocated Rs 28 million in the previous fiscal year for the construction of the monasteries destroyed by the earthquake.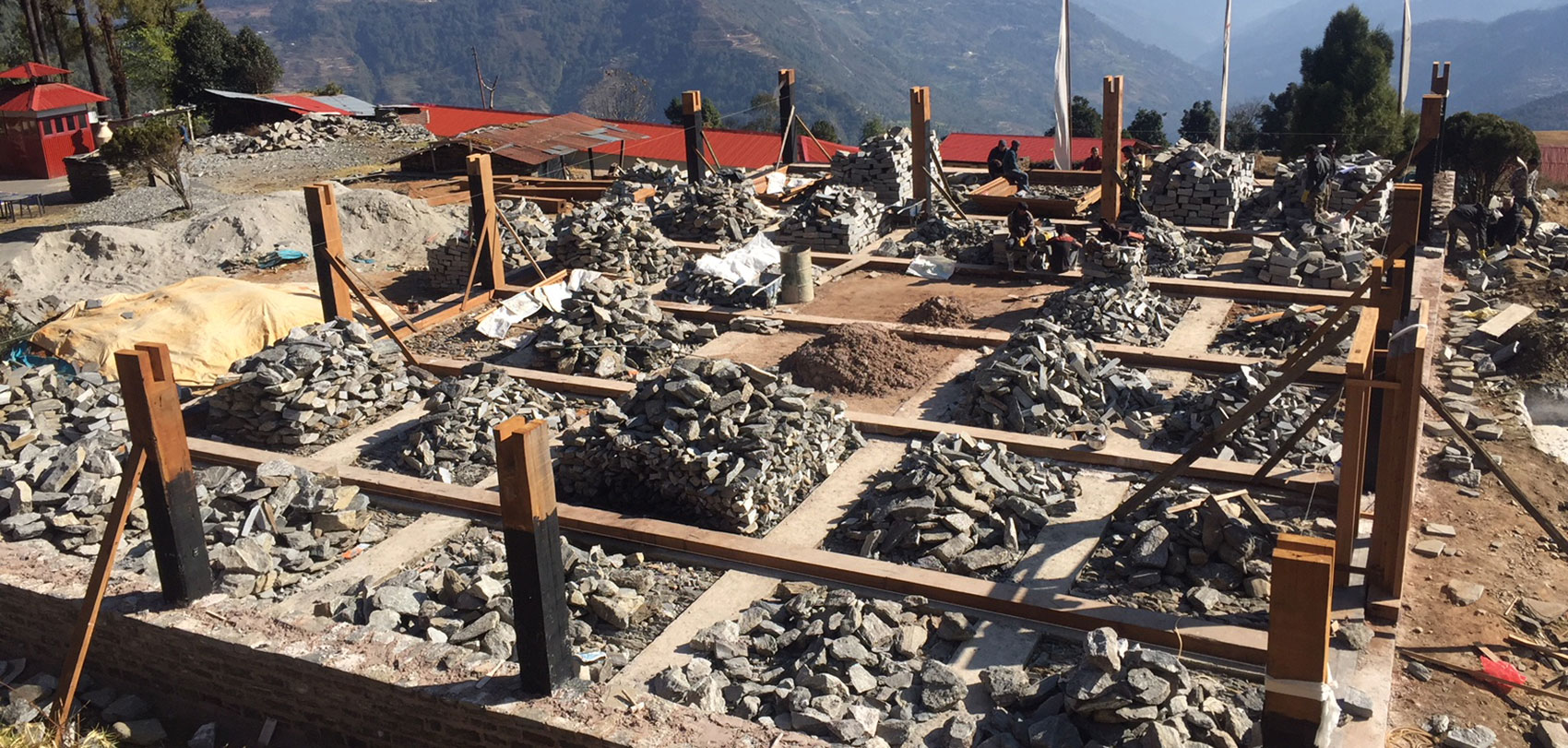 Sangdorje Lama, coordinator of the Charighyang Gumba Construction Committee, informed that the construction has started from the current year after the budget came in the name of the Gumba destroyed by the earthquake. The central government has set a two-year construction period for the construction of the monastery. The Department of Archeology under the Central Government has started the construction of the monastery by signing a contract worth Rs 20 million on September 20. An agreement has been reached that the JV should have completed the construction in a period of two years, i.e. on September 22, 2008.
The monastery is to be built in a mythical style by filling the wood of the year. The Gumba Construction Committee has stated that the walls will be constructed using sand, stone, lime and surki, which are worn locally on the windows and doors of the Gumba. The construction of the monastery is taking place on two ropanis of land owned by the monastery, according to the Charighyang Gumba Committee.
Like other religious places in the district, the monastery has a history dating back to the Kiranti state and has been in the area for a long time, said Krishna Bahadur Lama, a local elder. He said that his five brothers had built the monastery by donating their land in the name of the monastery long ago.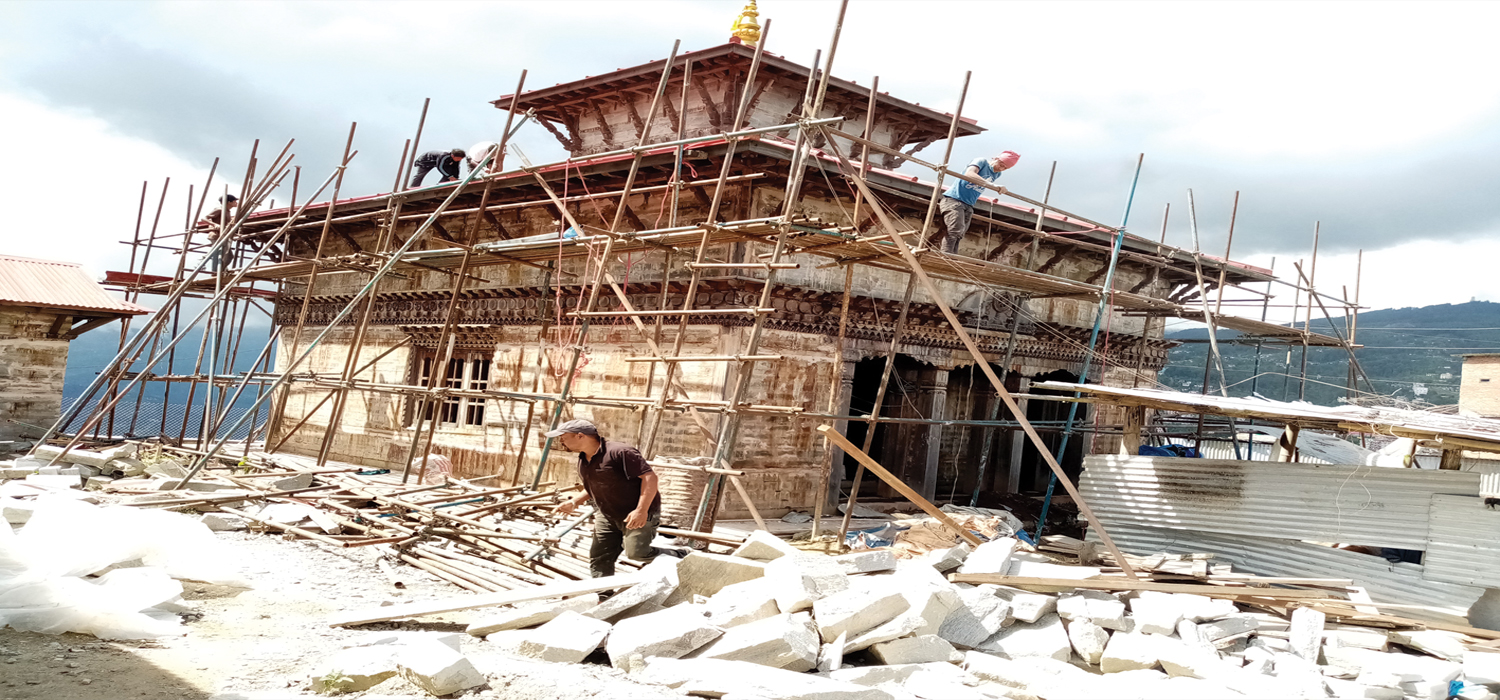 The monastery was completely destroyed by the 90-year-old earthquake. At that time, the local lama said that the monastery was built with the help of a foreigner who had come to visit Dolakha. He said that he is happy now that the construction work has started.
The area of ​​origin of tourists is mainly inhabited by Tamang and Sherpa castes. The main occupation of the locals living around Charighyang Gumba is hotel business. The big hotels of the district are located in this area. CAA Tulsi / Arisa JV, the organization responsible for the construction of the monastery, is working to complete the DPC of the monastery. When it was an old monastery, more than two hundred lamas and people used to come to visit the Charighyang monastery. However, Lama said that he stopped coming after the monastery collapsed recently.
Kalinchowk : Enjoyable trip to Kalinchowk, a Breathtaking View
---
---