Dantakali Dham :Which Identify Dharan ,Visit To The Famous Shaktipeeth
---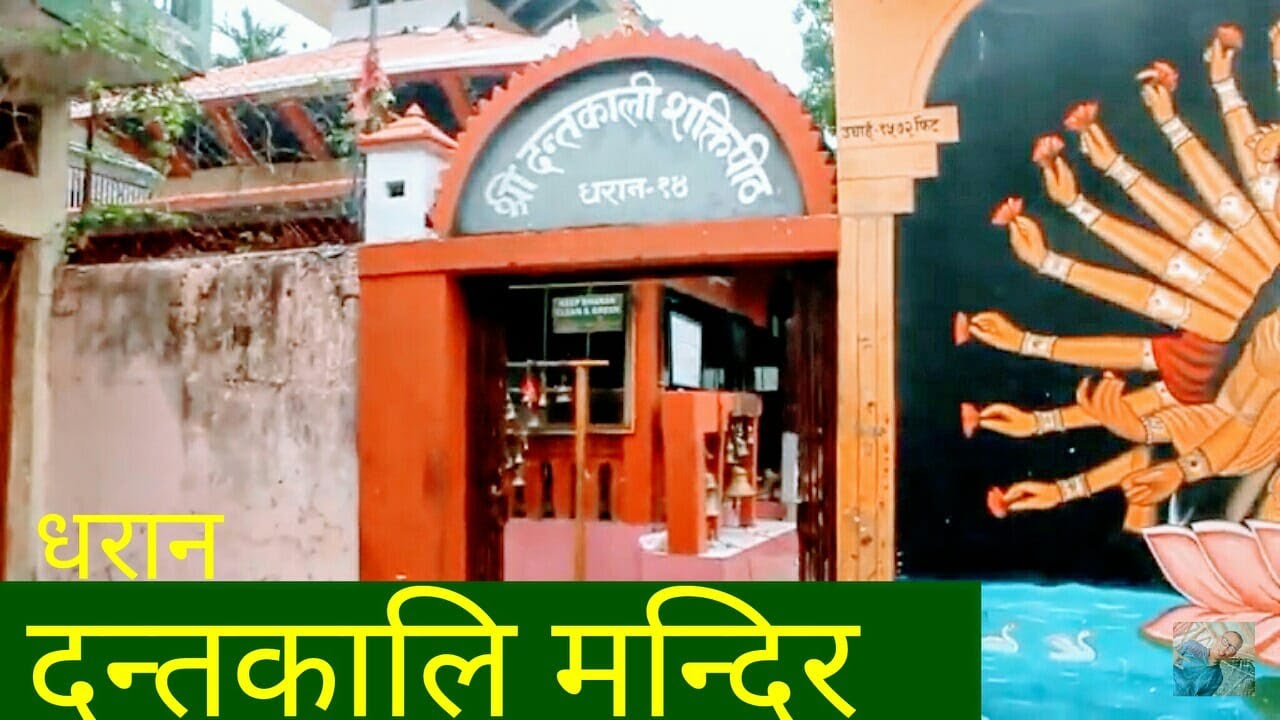 Dantakali
Dantakali Dham : Visits to the famous Shaktipeeth Dantkali temple in the east have declined this year. The temple at Vijaypur Danda in Dharan-14 had been hosting a big fair for nine days of Dashain for 51 years. More than 5,000 people used to come to visit and worship daily. According to Bishwaraj Khanal, the chief priest of the temple, the temple in Naurtha alone has incurred a loss of Rs. More corona infections have spread in Dharan of Province No. 1.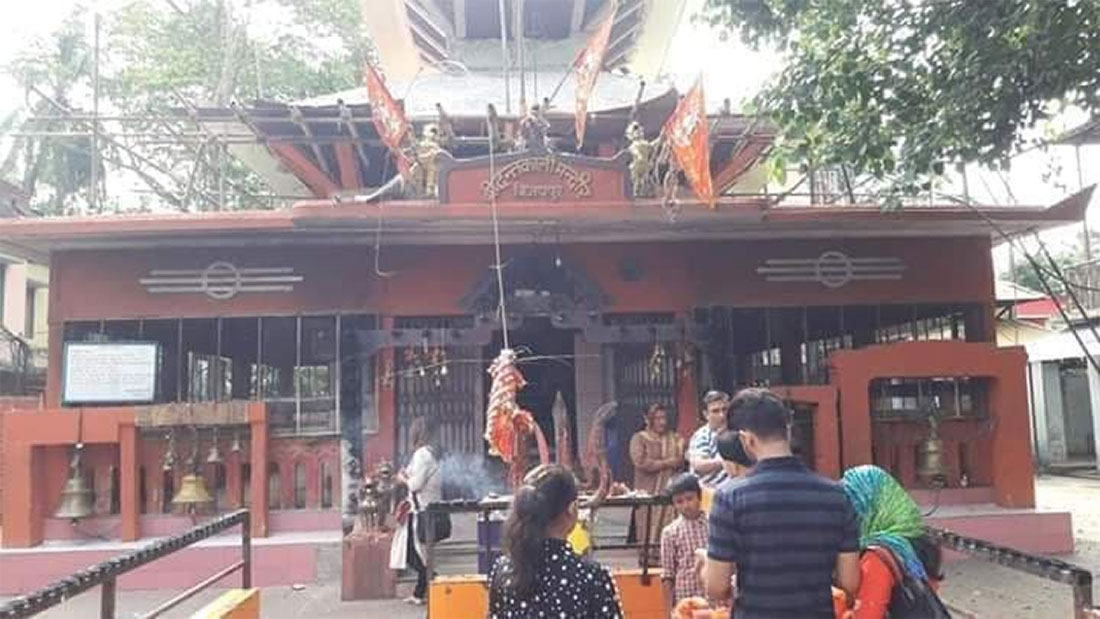 The number of infections and deaths is increasing. For the same reason, no one except priests has been allowed to enter the daily puja and special puja in Baradshah, said Dharan Sub-metropolitan No. 14 Chairman Krishna Bhattarai. According to him, Navratri did not increase in Dantakali Dham this time as in the past. Only the method of flowering was completed. Similarly, sacrifices have been made only on behalf of the temple committee.
On behalf of the temple and the ward office, information was published urging the devotees and the general public not to visit the temple and worship at home.
"We used to earn Rs 50,000-60,000 a day from visiting and worshiping in Nauratha of Dashain," said Khanal, the chief priest. "No one has been able to come this year." We lost our income. ' Dantakali Dham
In the temple premises in Nauratha alone, more than one lakh worship materials, toys, identifying pictures of the temple, coconuts, balloons and other items were sold daily. Durga Bhujel, a local, said that the traders who have been doing business in the temple premises have also lost their business due to Corona. According to the chief priest Khanal, devotees used to sacrifice goats, calves and ducks on Maha Ashtami. Dantakali Dham
Devotees did not come this year even though they were sacrificing one hundred to two hundred animals and birds. Animal sacrifices are offered daily for nine days to complete the method and process. At other times also, there is a tradition of sacrificing goats in 15 days. Priest Khanal said that the management committee was running at a loss due to zero income as the public was barred from entering the temple for seven months. Dantakali Dham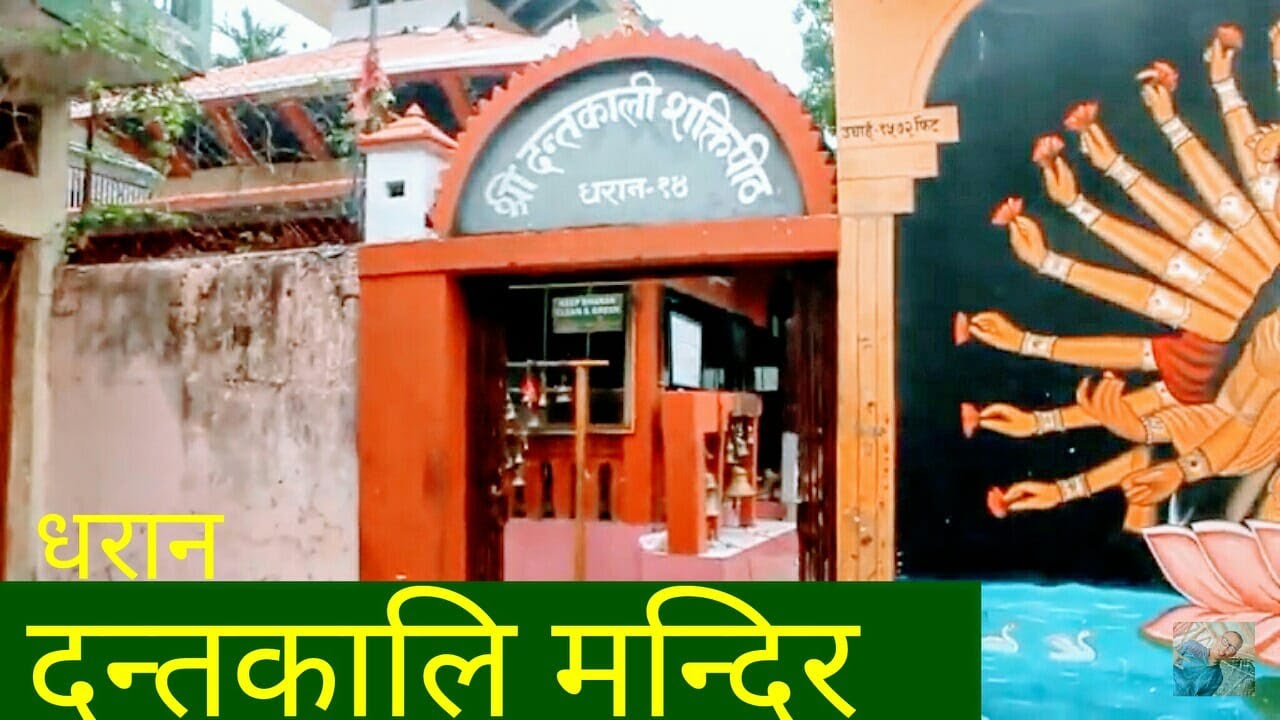 Legend has it that in the Satyayuga, the place where Parvati's teeth fell out, Dantakali Mata originated. This is also mentioned in the story of Sriswasthani. According to Bhujel, a local, thousands of devotees come from far and wide to offer sacrifices and worship animals.
There are also Pindeshwar Baba, Budhasubba temple and Panchakanya temple in Vijaypur of Dharan. Devotees who visit any of these temples do not return without visiting the Dantakali Dham temple.
The Dantakali Dham temple has been operating under Guthi. Priests have been managing the income here. Five priests have performed puja this year as devotees from outside have not been able to enter. Priests have been burning flowers, incense, and lamps daily. According to Pujari Khanal, the management committee has been bearing Rs. 15,000-20,000 per month.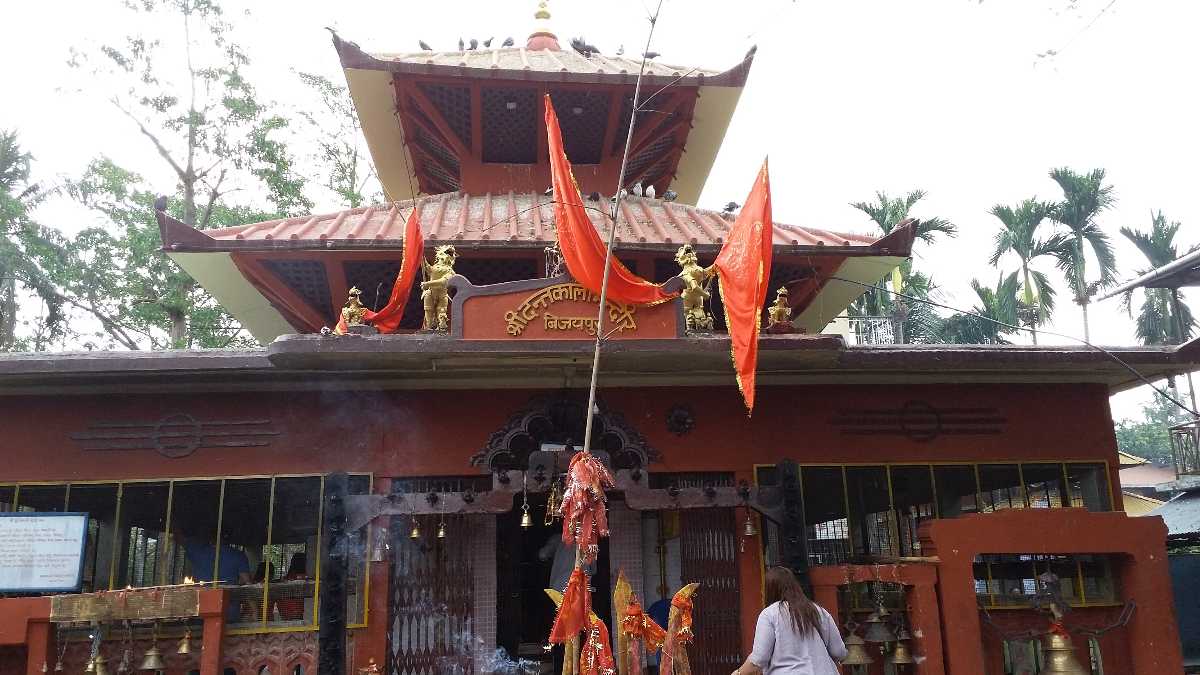 Ramesh Khanal, coordinator of the temple guthi management committee, said that the lockdown is continuing the tradition even though there is no income. It is customary to sacrifice two goats a month. There is a general expenditure of Rs. 20,000 per month. According to Pujari Khanal, the presence and support of the sub-metropolis in Dharan is zero. He said that he did not get any relief even though he was expected to help in such problems.
Vijaypur is considered to be the head of Dharan sub-metropolis, which has a history of Mahabharata period and has been the capital of Kirat in recent times. The archeological, mythological and historical significance of the Pindeshwar temple, which was restored by the king of Bengal five hundred years ago, can be read. It is said that the present day city of Dharan got its name from the Dharan (trap) which was initially prepared by Aravala who cut wood during deforestation.
Although settled in Vijaypur for a long time, Dharan started from a small settlement in the plains by clearing dense forests in 1950 BS.
---
---