Yarchagumba : Nepal's Most Expensive Liquor Thus Re-Branded
---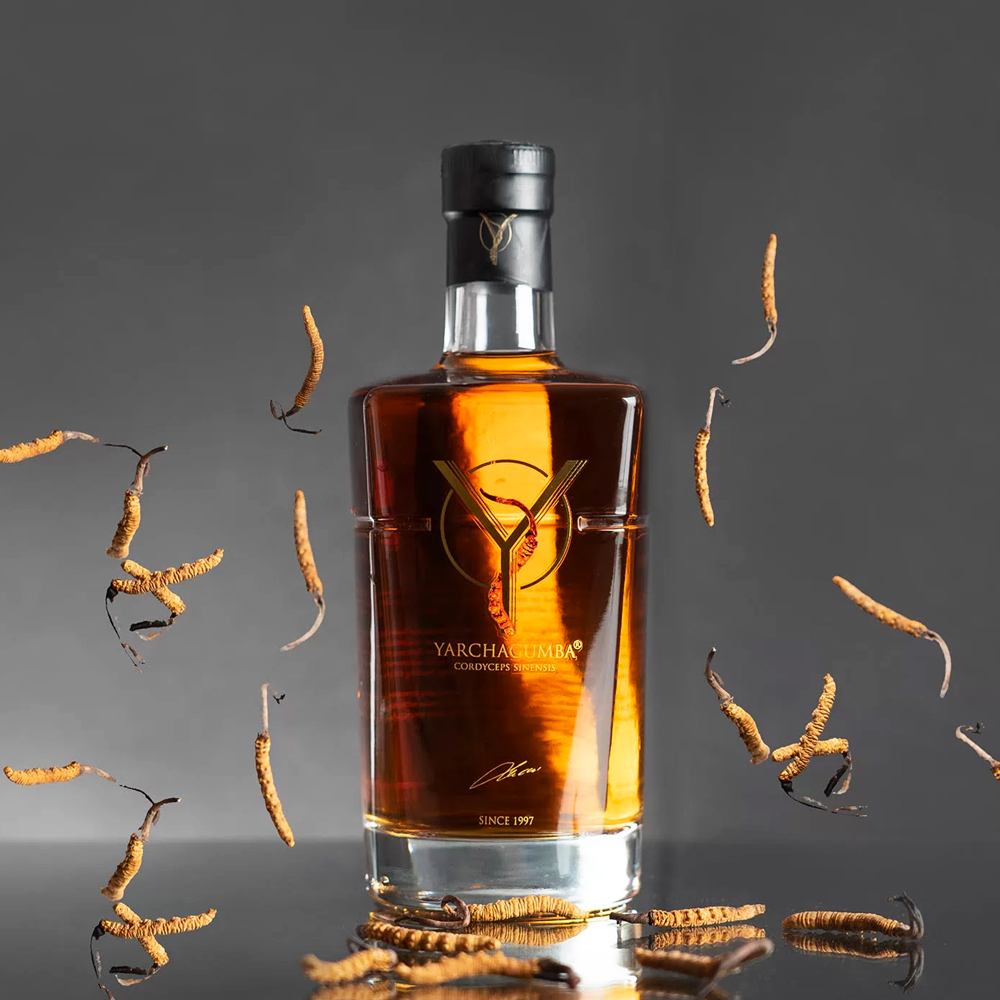 Yarchagumba
Yarchagumba ; 7/8 years ago, businessman Vicky Goenka was traveling abroad from Kathmandu. At that time, a bottle in the 'Duty Free Shop' at Tribhuvan International Airport attracted Goenka. Goenka was attracted by the wine in the Yarsagumba brand, which is considered by the world as 'organic gold'.
"I was fascinated by the name Yarchagumba, and the attractive texture of the bottle," Goenka recalled to Klikmandu. "I bought two bottles and tested them."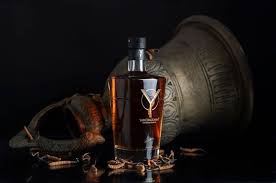 The taste also attracted him. Then they started searching for who produced it. He was anxious to get this brand. Goenka told his business friend Govinda Agrawal about his plans to run the Yarchagumba brand. Agrawal was also excited. Yarchagumba's production was done by businessman Laxman Kshetha. Yarchagumba, which has limited production, was not available in the market. Production was closed for 5-7 years. However, the brand name was preserved.
Goenka and Agrawal met founder Laxman Shrestha. And, he told his plan. "We don't benefit from selling liquor worth Rs 11,000 in Nepal, our focus is abroad," says Goenka. "We have registered a trademark in Hong Kong for that." Even if only 100 bottles are sent to 200 countries, thick foreign exchange can be contributed by importing the country.
Goenka and Agrawal's offer attracted Shrestha, who kept the brand alive by saving his license. An agreement was reached between the three of them.
Founder Shrestha became the chairman of Yarchagumba manufacturing company Everest Herbs Processing Pvt. Added with new vision and investment, Goenka and Agrawal became executive managing directors and managing directors.
The maximum price of liquor made in Nepal was only Rs 3,000. In a country that consumes up to 500,000 liquors made from abroad, Nepal did not have more than 3,000 liquors under its own brand. Also read: 10,000 bottles sold without going public Yarchagumba Beverage, the most expensive wine made in Nepal
Goenka and Agarwal started producing liquor under the Yarchagumba brand at a price of 11,000 750 ml bottles for Nepalis and 239 US dollars (28/29 thousand Nepali rupees) when exported abroad.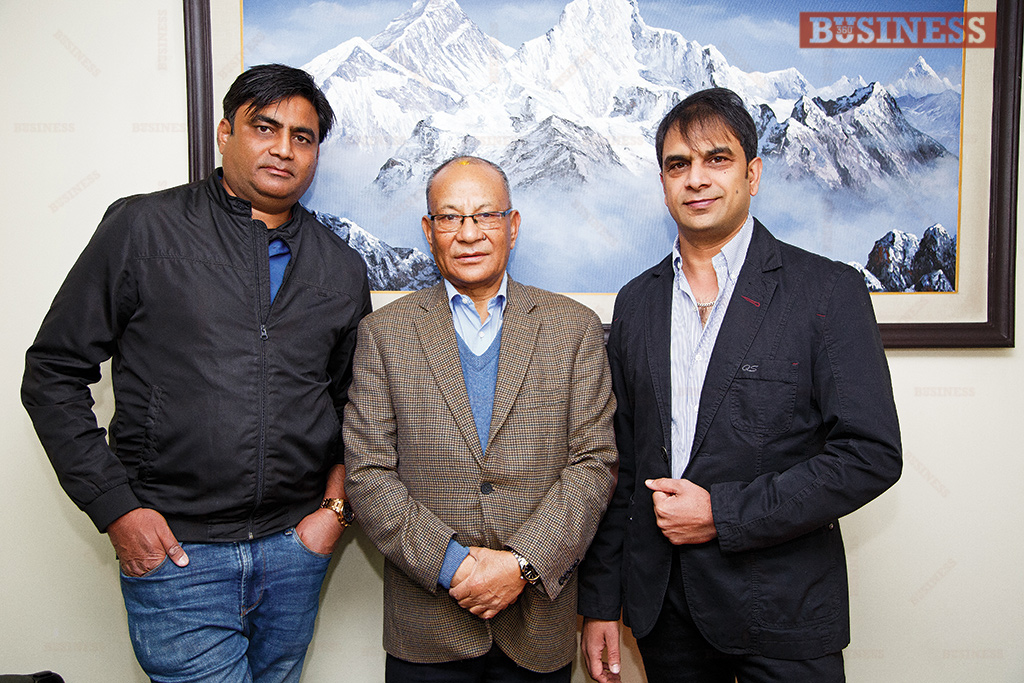 By producing quality goods in Nepal and establishing a brand at the international level, who will recognize the country if they do not recognize it? They insisted.
Goenka, who wanted to identify himself as a yogi, also studied herbs. Yarchagumba is a supernatural and expensive herb found in Nepal. Which costs Rs 20/25 lakh per kg.
He saw the possibility of branding Yarchagumba's brand of alcoholic beverages and bringing in large amounts of foreign money to Nepal by selling them at high prices in the world. The idea of ​​producing alcoholic beverages with a mixture of Yarchagumba was materialized. The company is promoting the product as an alcoholic beverage.
"We have the potential to be an herb. It would be best to promote the Yarchagumba brand in order to do something new," he said.
He said that he has spent a long time to produce Yarchagumba in its present taste. He went to different places of the country to test his products.
"I studied for this test for about eight months and turned my room into a lab. I finished it after about 300 tests," Goenka said.
The company has claimed that it has made alcohol by mixing 9 different herbs with Yarchagumba. But it is not clear how much has been mixed.
"Yarchagumba signifies the Kama Sutra, which opens up life," said Goenka. Some of his claims have not been confirmed. He claims to have turned the wine of Yarchagumba into a medium. "I have used the skills learned by sages in ancient times to make alcohol chemical-free. There are no chemicals in it," Goenka said, claiming that he could challenge the issue. "We have even received a certificate from Hong Kong that it is chemical-free."
He claims that drinking alcohol does not cause hangovers and plays an important role in curing 108 diseases. . However, this has not been independently confirmed.
They claim that the presentation of the bottle was done in human form. The upper part of the human figure is given in the form of a bottle. Since the upper part of the human body acts as an engine, the shape of the bottle is given to the human figure.
What is Yarchagumba called? Govind Agrawal, managing director of the company, retorted, "What is the name of China's Mauthai?" Or Korea's Soju? 'It's nothing but whiskey, beer and wine, it's an alcoholic drink, Yarchagumba.' Nepal's most expensive, foreign export objective Goenka and Agarwal had a soft launch during the lockdown.
Many commented that such expensive liquor made in Nepal would not be sold at the time of this lockdown. But they were confident that it would create panic in the market. "A lot of people suggested that we did something wrong by bringing in expensive alcohol at the time of the lockdown," says Goenka and Agarwal.
Yarchagumba created a brand without being formally made public.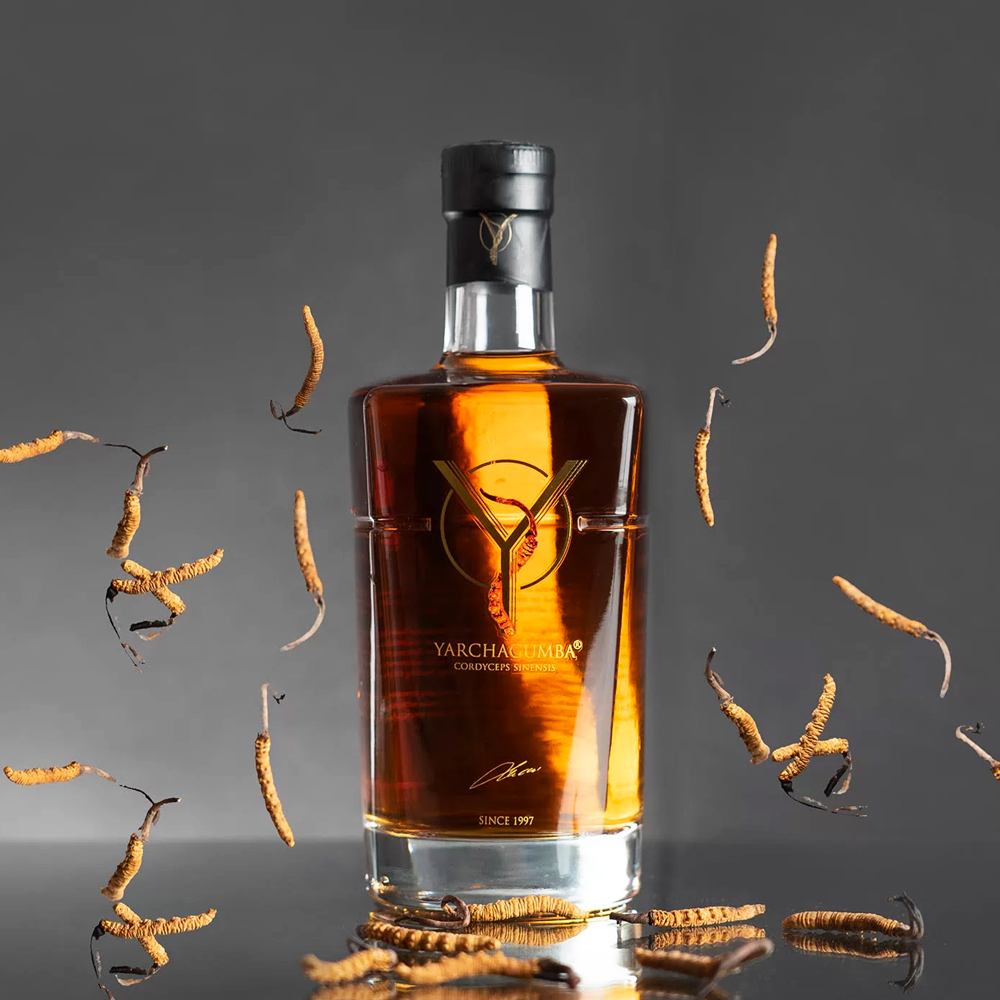 Who is Goenka and Agarwal are very excited about the suggestions made so far. So far, 10,000 bottles have been sold in the Nepali market.
The company has a license to make 1.2 million bottles of liquor a year. "We don't benefit from selling liquor worth Rs 11,000 in Nepal, our focus is abroad," says Goenka. "We have registered a trademark in Hong Kong for that." Even if only 100 bottles are sent to 200 countries, thick foreign exchange can be contributed by importing the country.
The company claims that the liquor is handmade and organic. The company has imported alcohol from Belgium. "Some people will even criticize me, people will investigate, we have given something new to the market," Goenka added. Due to the publicity in Nepal, the demand has started coming from abroad and the company has started the work of Yarchagumbabo brand registration in 160 countries.
"We are moving forward with the belief that our products should be in duty free shops at every international airport," he said. The industry in Kakani will soon be shifted to Balaju Industrial Area.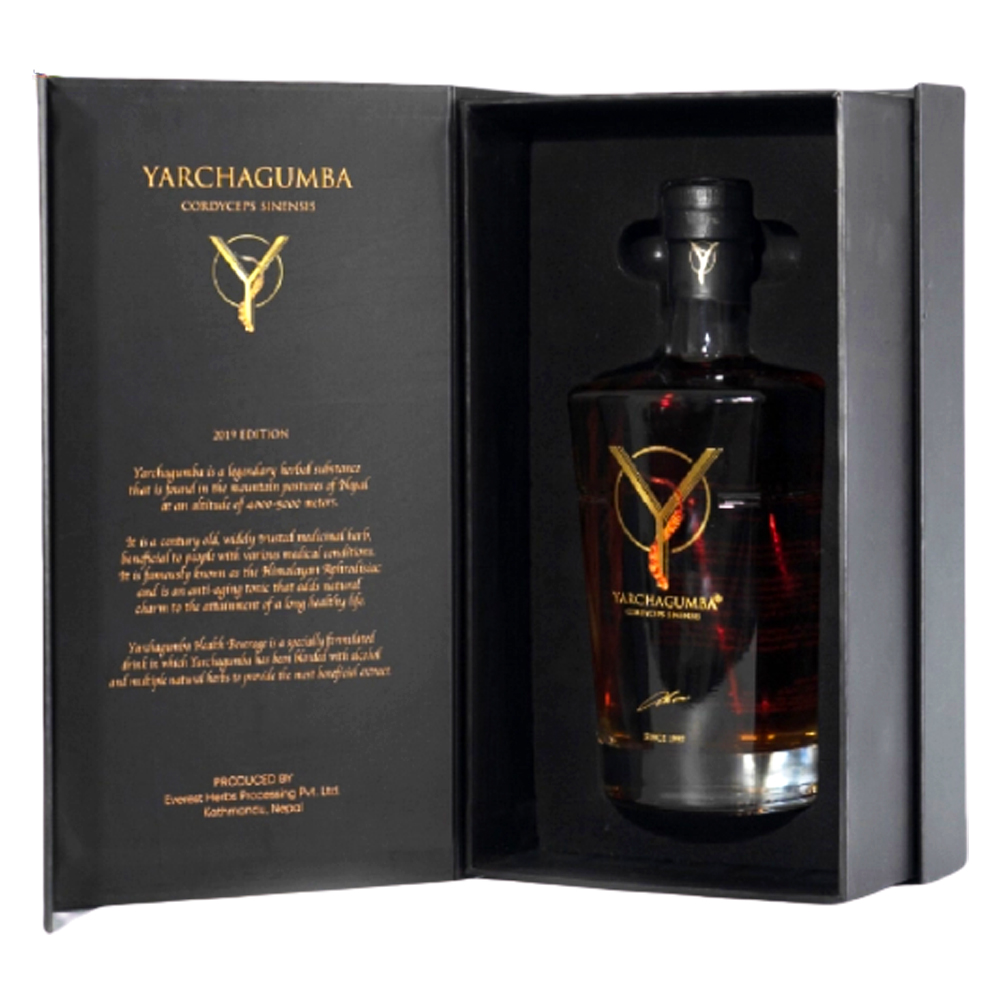 How to drink? 
If you want to get a real taste of Yarchagumba, Goenka suggests drinking anything.
"Even if you can't drink net, drink the first 30 ml of net and let every part of the body feel its true taste," he said. Don't mix anything else. '
---
---