Bagar Baba : The Religious Site of Dang Deukhuri
---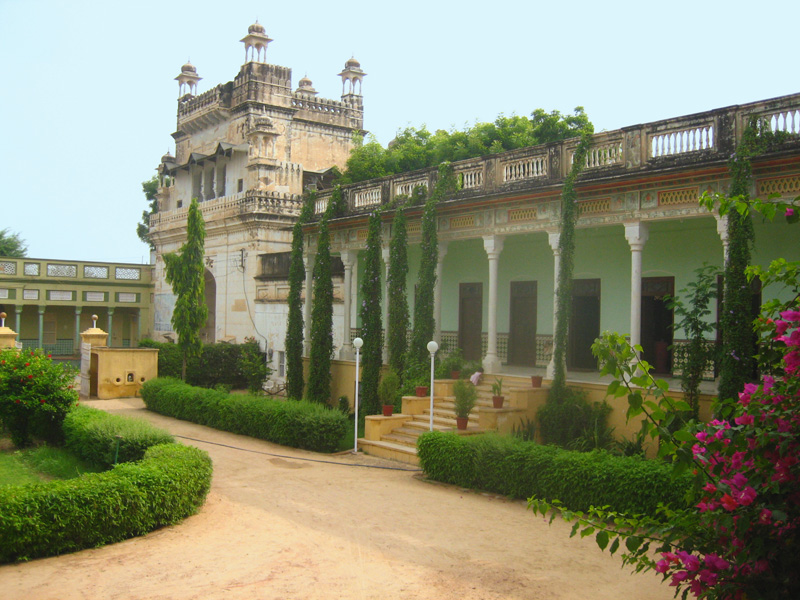 Bagar Baba
Background of Bagar Baba
Bagar Baba religious tourist area is also known as Rihar. According to the local elders, the origin of Rihar Dham is about five thousand years ago. The Rihar area, which has religious, cultural and historical significance, is known as a very old shrine.
Introduction
The Government of Nepal has listed the Bagar Baba Religious Tourist Site in Dang Deukhuri as one of the 100 new and to be developed tourist destinations. In the Bagar Baba temple in Deukhuri in Lamahi municipality of Dang district, 5,000 to 6,000 sheep and chickens are sacrificed in a year and the same number of pigeons are also flown.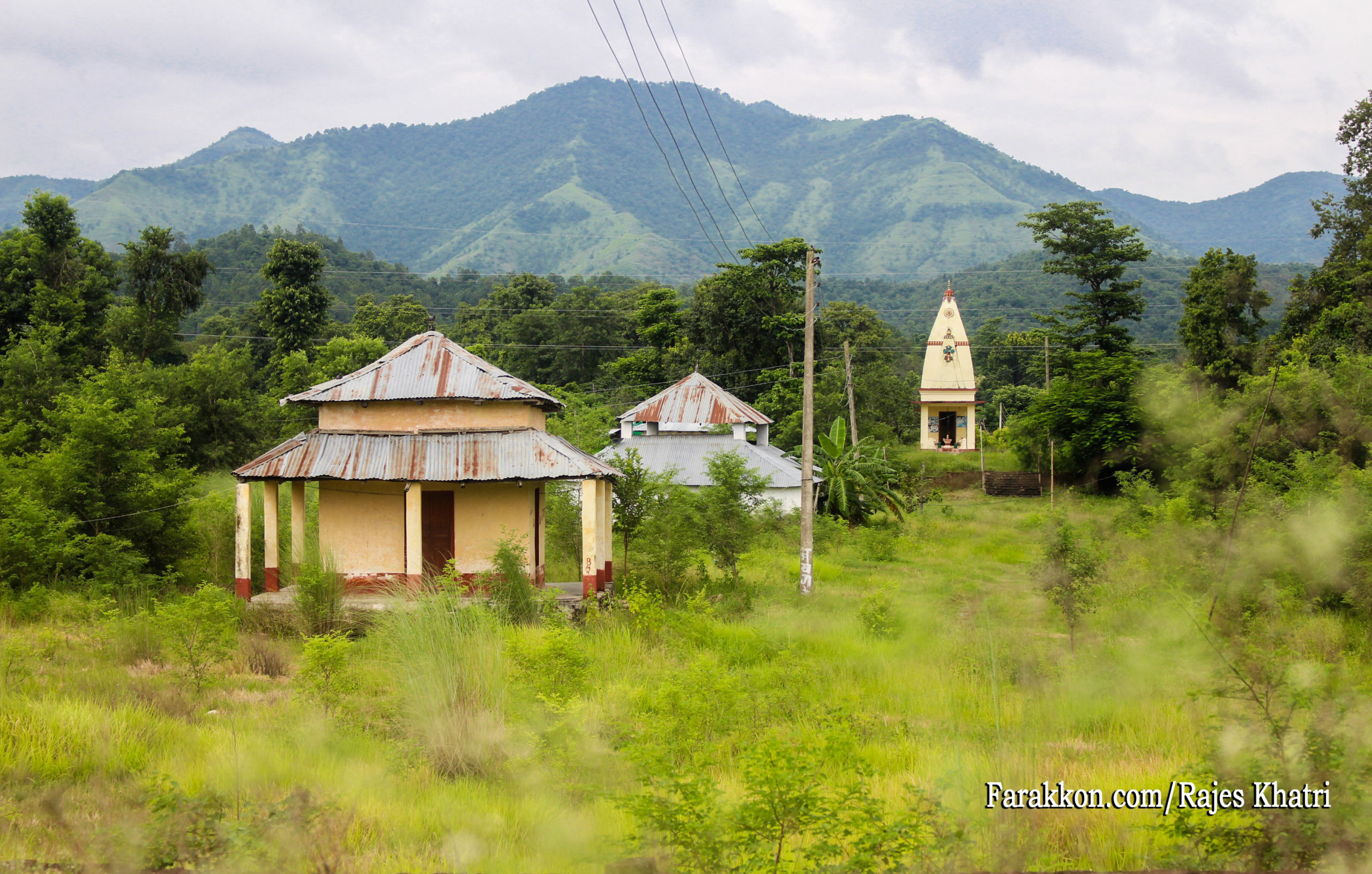 Devotees have also flocked to Bagar Baba, a religious place in Deukhuri. It is also seen as a traditional shrine of the Tharu community. The nearby religious site of the river is in the wetland area. It looks like a sack that encloses with a drawstring. Another attraction here is Taptakunda. In front of Bagar Baba's temple, there is a rock of about 70 kg. That is called bhauri. Bhauri is a loaf of bread.
Another important and surprising thing here is the smell of ghee on the roadside. According to the locals, the people who came to the fair took the soil from the mound and even ate it. At present, Rihar has temples of Parshu, Mami Sauri, Ganesh and Kalika, as well as Taptakunda and Jhankrithan. There is a temple of Bhaine Parashuram.
History of Bagar Baba
The context of the origin of Bagar Baba religious site is found to be connected with Dwaparayuga. It is said that the naming of 'Rihar', which is believed to have started 5,000 years ago, is from the name of the area where the sages used to visit. The salty substance found around the area, which is considered to be the center of faith of the period-speaking Yadav community, is called 'Rera'. It is believed that the word rera is derived from riha. The water in this area is salty. As it is more salty in summer than in winter, it was customary to take salt water from Dang to feed the cattle.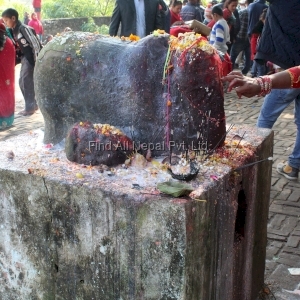 Religious and cultural significance
In the temple, it is customary to swear by Chichair. Most of the children who come here to the temple vow to have children. In the temple 5,000 to 6,000 sheep and chickens are sacrificed in a year and the same number of pigeons are also flown. Rihar has Bagar Baba, Brahma, Shiva temple and hot water tank. Devotees have been coming there in large numbers even from India. In Rihar, Maghi is full of visitors for a week. Devotees from all over Dang as well as neighboring districts and India come to Rihar, especially during the night of mid-December and the day of Maghe Sankranti.
Historical and mythological beliefs of Bagar Baba
In this temple, it is believed to swear by shouting and it is customary to swear accordingly. Rihar has Bagar Baba, Brahma, Shiva temple and hot water tank. There is a religious belief that if you take a bath, your desires will be fulfilled, the childless will have children and the skin disease will be cured.
It is said that the legendary name Bangad became Bagar from Belhari. In Satya Yuga, the water of Taptakunda sent by Lord Shiva from Badrinarayan is always hot. Devotees still believe that bathing in Taptakunda will get rid of skin diseases. It is believed that khichdi would be cooked 50 years ago if lentils, rice and salt were kept in that tank and tied in a lock. It is said that Krishna went to Mathura as a sign of the beginning of Kali Yuga after a fly sat on a loaf of bread eaten by Lord Krishna's family.
Uncles and nieces who graze cows here are believed to have disappeared while sleeping at night. Inside the temple, a statue of uncle and niece is sleeping and next to the same temple, there is a temple of aunt and uncle.

Tourist significance
Devotees from India as well as neighboring countries have been making religious pilgrimages in Rihar to fulfill their philosophy and aspirations. It has become a major religious choice for many Indian tourists.
Tourism promotion of Bagar Baba
Although Rihar is considered to be very important in terms of religion and tourism, it needs to be protected, promoted and tourism should be promoted. The local government and others need to pay attention to the development of physical infrastructure in the Rihar area, which is considered to be convenient in terms of transportation as it is touched by the East-West Highway.
Tourist potential
The government has announced 100 new destinations to promote new destinations in the tourism sector.
Natural beauty
Naturally very charming Rihar Dham is spread over an area of ​​25 bighas. Due to the surrounding forest, tourists are easily attracted by the beautiful climate and beautiful scenery.
Biodiversity
Due to the biodiversity found in the dense forest, crocodile conservation, construction of ponds for wetland areas, religious historicity, Rihar is an important religious area of ​​the country. Rapti flowing calmly to the south has made Rihar even more captivating. The locals of Rajpur, Raptipari, who are forced to take a boat ride, are always busy.
How to reach Bagar Baba
The Bagar Baba religious area is about 20 kilometers west of Lamahi in Dang.
---
---