Bhai Tika (Tihar ) Sahit 2078 :Know The Date and Time
---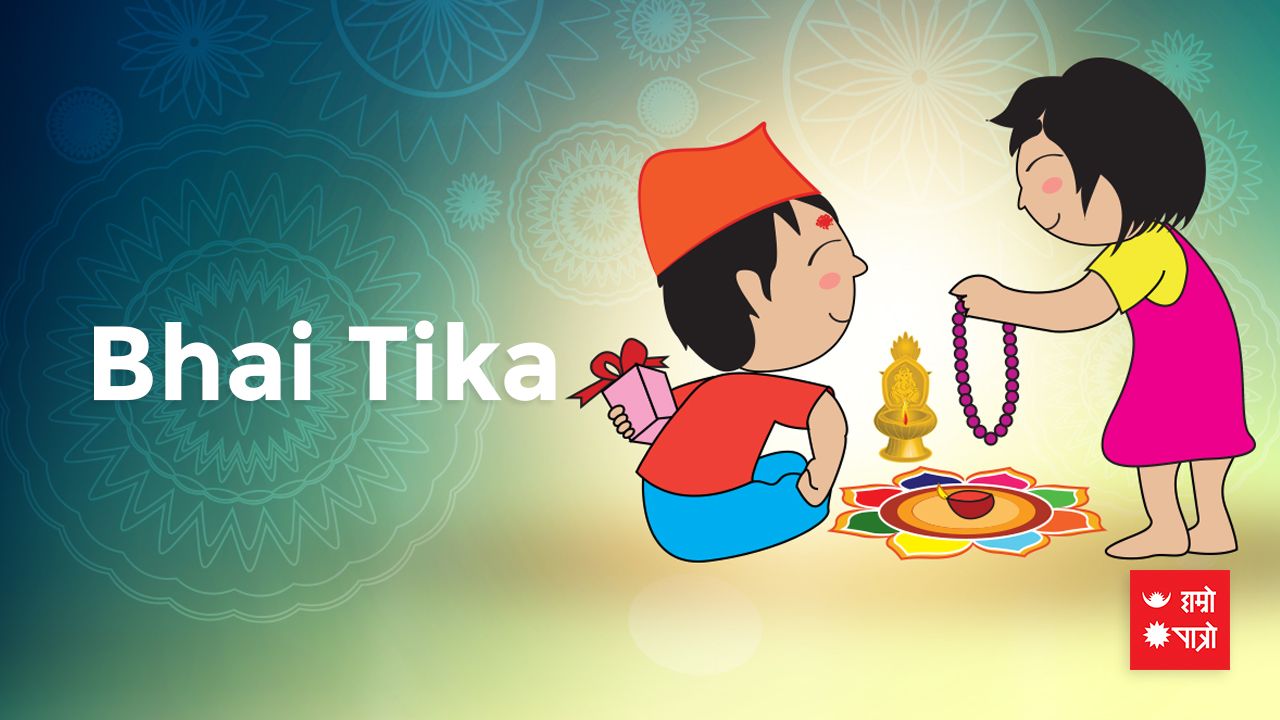 bhai tika sahit
Bhai Tika Sahit 2078 
Lights in Tihar, Valini players come and start chanting, 'Covered with green dung, Lakshmi Puja is worshiped.' Deusi players come and start chanting, 'Oh, the flickering light, the light flickering.' What is indicated by this is to clean the house-yard, decorate, light lamps and worship Lakshmi during the festival. There is a religious belief that on this night of Aunsi, if the house is made clean, if it is decorated with flowers, if it is made bright with lamps, then Lakshmi comes to live.
Bhai Tika Sahit and Time 2078
Tihar Sahit 2078(2021) :  2078/7/20
2021 November 6
In fact, Tihar is a festival to worship Mother Lakshmi. Lakshmi is considered a symbol of wealth. The more clean, bright and attractive the house can be on the day of the festival, the more wealth is earned. Following this religious intoxication, everyone decorates their home. They paint. They wear flowers. They light the lamp. And, on the night of the festival, they burn down the house.
So home is our lifelong refuge, where we spend most of our time. Home is not only the physical structure, it is also our feeling. Because the whole moment of our life is spent in the same house. Tihar is an opportunity to express this emotional love for home. During the festivities, most people spend their time decorating the house. Not only sound education but his alertness and dedication too are most required.
How to make the house attractive during the festival?
The important place of the festival is the place of worship of Lakshmi. It can be decorated in traditional style. A place of worship can be made by holding a banana tree, decorating it with a garland of cypress flowers, and placing candles.
It is customary to decorate the windows, doors, bardali, etc. of the house with garlands of flowers during the festival. Cypress flowers are best for this. Both velvet and sapphire are special flowers of the festival. The house can also be decorated with these two types of flower garlands.
Similarly, the jug can be filled and placed on both sides of the main door. It also makes the house look different.
Tihar,The Festival of Lights : Its History,Significance and Glory.
---
---