Majhfal- Yarcha Tourist Destination
---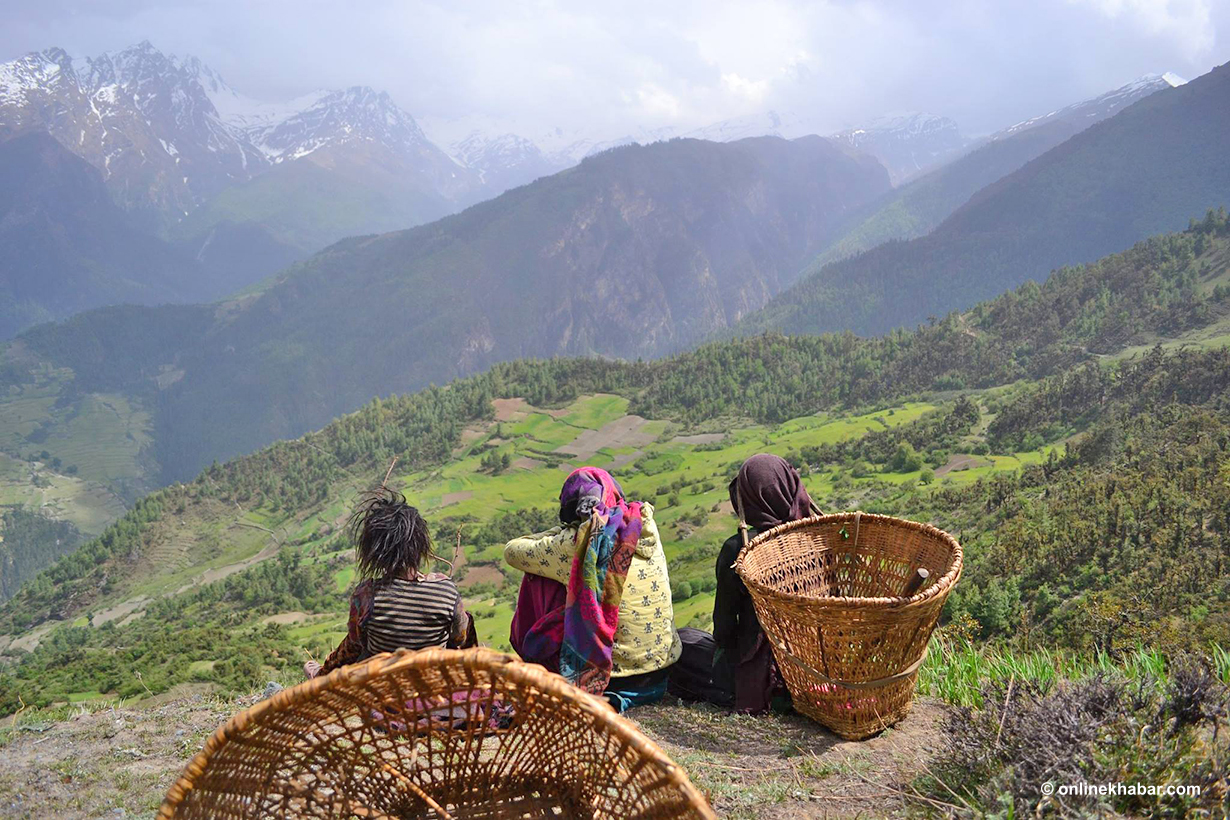 Majhfal
Majhfal. A place surrounded by mountains all around. Living in a mountainous enclave, the outside world has not even been able to see it. As soon as the curtains of this region are opened, tourists will be greeted by exciting mountain views, mountain slopes, streams and brooks. The local organic flavor will make not only the tongue but also the heart happy, while the indigenous culture will force you to plan another arrival without returning from there. Visitors will not miss to take photos, shoot videos and take selfies with the Chauri, Gaivansi and Himali Changra Charicharan.
During the Himalayan diamond season, the multifaceted aspects of the local people's life associated with it can be explored. By chatting with mountain children and other people, one can blend in with other dimensions of life. For these and similar experiences, you will have to visit the southern part of Dolpa once in a while. As a bike, car or pedestrian. Whether on a ship or in a helicopter, this is the name of the area that must be tasted once a tourist – Majhfal.
This piece of heaven on earth remained hidden as there was no means to break the siege of mountains and hills and connect the middle ground with the outside world. Due to the hidden nature of the mountain, the tourists were not able to visit the area and the people of Majhfal were deprived of earning money due to tourism.
Therefore, it is necessary to make up for the loss on both sides, economic empowerment of the locals as well as travel to Nafat through the tourist services available to the tourists from the middle and middle areas. The combination of cultural, religious, natural and organic is available in this region, our dream will come true if we can focus on tourism infrastructure to reach here and create an environment where tourist services can be taken easily. Majhfal
The midwives drink water mixed with yarcha juice. They collect yarcha and also make pilgrimage on Shravan Purnima every year in all the three Patans. A tourist will not only get a taste of this area, but will also get to experience more unique but vibrant life. A tourist can experience multidimensional tourism together here. Majhfal
1. Yarcha tourism
Many people remember Yarcha when they hear Dolpa's name. The locals are taking advantage of the valuable herb yarcha in an annoying way and the outside traders are making a profit. Despite knowing little about the benefits, more than 20,000 people from dozens of districts outside Dolpa enter the central Patan areas every year. Pokhepani, Saikumari, Rupatan, Bagdanda, Chinarangsi, Majhagadi and Dhokeni are the main roofs. If tourism infrastructure is built to attract tourists, the locals will not have to collect yarcha with grief and hardship. Instead, tourists will be able to earn a living by helping them to eat, drink, and pick yarcha. Majhfal
2. Horse / horse rider in the mountains
Hearing the word Himal awakens energy in the body and excitement in the mind of many. What would it be like to enjoy such a facility if you can only imagine the scenery of the white mountains all around on horseback at Yarcha Patan? Suitable for horse riders from June to October. Not only horses but also horse riding can be done in the middle of the day. Kheer, silla, curd, honey, ghee, nauni made from cow's and cow's milk can be tasted. There is a taste of Lekali Changra. Majhfal
3. Pilgrimage and religious tourism
Sundaha, Pokhepani, Saikumari, Chinarangsi, Jagadulla, Tripurasundari temple, Vyasrishi etc. are famous in Dolpa which is full of pilgrimage sites. Pilgrims go to bathe in these shrines every year on the full moon of Saun along with the deities worshiped by the nature-worshiping Dolpali. You can bathe in Sai Kumari, Sundaha, Pokhepani and other places of pilgrimage in Madhya Pradesh and take a religious tour. Majhfal
4. Dashain Tihar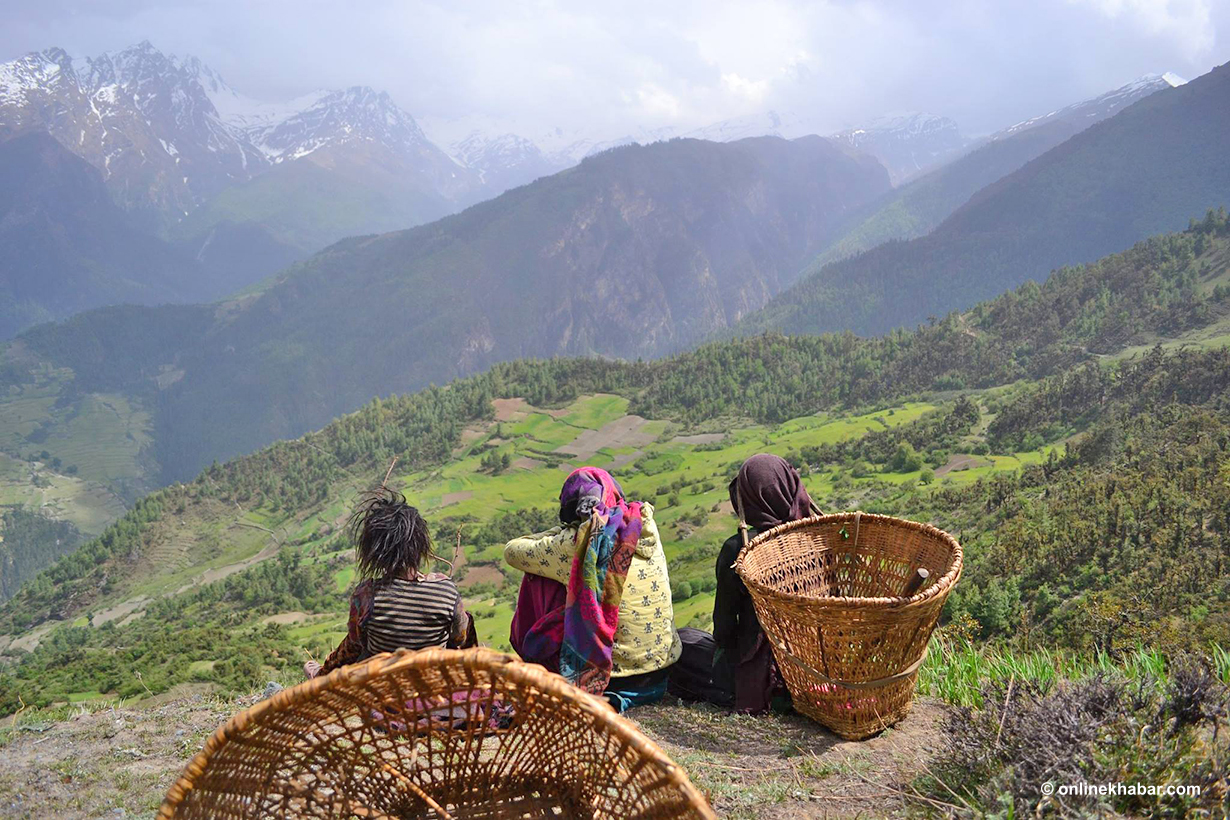 There are nine villages in the area. In Dashain, it is customary to dance in waves in these villages. Tourists will be able to experience different scenarios while celebrating the original festival of Nepal's village along with the fun of Lahare dance and Deuda, which is danced for 22 consecutive days. Majhfal
5. Snow chipleti i.e. ski
Ten km Rupatan is a potential ski resort in the middle of the area. There is a possibility of a mountain resort with the construction of cable car and ski infrastructure from both Rukum and Dolpa. If this is done, there will be billions of rupees from which the locals will directly and indirectly earn millions annually. And most importantly, those who are interested in skiing do not have to go abroad. Majhfal
6. Adventure trekking
For adventurous trekking, hikers choose Upper Dolpa to the north. She Gumba, Dho, Foksundo are widely discussed. Dolpa on the south side is equally full of mountain ranges. Whether it is the way to enter Dolpa from the east and west Rukum or the way to reach Sunda through Pokhepani in the middle, these are exciting and adventurous trekking trails. There is an opportunity to reach the road or near the airport without going too far, but many do not know when it is not open. Majhfal
7. Local organic flavors
There are many dishes made in the middle of the season, such as chino, fapar, millet, maize, barley, potato, apple, okhar, aru and many other herbs made from hundreds of herbs. Of the mountains Local beverages made from local millet and barley can also be consumed overlooking the river at Chiso Sireto. These nutritious foods have become obsolete and, in some cases, rotten. Its utilization will not only increase the productivity of the locals but also improve education and health as incomes increase.Majhfal
8. Traditional original Nepali village lifestyle
Even though the villages of Nepal are losing their originality, they are still there. Khas language, Daura Suruwal, Gunyu Chola and Ghalek's dress. Worship of deities, festivals and Vakas. These can be viewed, observed and participated directly and daily. Apart from these, there are many other dimensions that can be experienced only after entering the village. Majhfal
9. Biodiversity
There are mountains to the north and south. There is a river at 2000 meters above sea level, the village is 3000 meters high and the mountain ranges above the village are 5000 meters high. Even higher are the mountain ranges seen from here. You can also visit the center to observe the flora, fauna, livestock and wildlife found from the river to the mountains. Majhfal
10. The concept of a mountain resort
A special kind of resort can be arranged by combining the traditional caves and cages. It will reflect originality and traditional identity in the design and can be managed in a way that it is no less than a five-star hotel in terms of convenience. By doing so, even the urban amenities can be easily consumed by staying close to the peaks of the mountains. Majhfal
Majhfalis a complete tourist destination in itself, apart from being the gateway to other popular tourist destinations in Dolpa. From here, Tripurasundari Mata's temple, She Gumba, Foksundo Lake and Vyasarishi can also be reached.
Therefore, the tourism potential of this region will create thousands of jobs which can benefit not only the region but also Dolpa district and Karnali.
The locals will welcome and entertain the tourists with various services and facilities. Prior to this, some infrastructures have to be arranged and managed.
Tourism infrastructure needed before unveiling the middle ground
1. Connecting roads and footpaths
No matter how beautiful the place and the environment, it doesn't matter if you can't get there. Despite the rapid pace of road construction across the country, the country's main roads have not yet touched Dolpa. The road track of Bheri Corridor has been opened but it will not be fully utilized till at least 7 bridges are built. Majhfal
An alternative to this is to build a road from Palang, Pokhepani, Majhfal and Jufal to Dunai without making a single bridge to reach the district headquarters and to make it easy to reach the center of the tourist destination. On the other hand, it should be connected to West Rukum through Dwari Lake from Durgaun and Kandatali, to Majhaphal. If a road leads to a certain place, then the footpaths will lead you to the next destination. Therefore, such an infrastructure must be built before the middle ground can be introduced to the outside world.
2. Homestay and resort facilities
Traditional caves, cages and houses should be brought into use with tourist services and facilities. For this, the state has to invest capital as well as assist professional people in building certain infrastructure. In addition, foreign investment can be brought in in partnership with the locals. Majhfal
3. Increase in production of organic grains, fruits and vegetables
Subsistence-oriented agricultural production is taking place. Now we have to focus on food production with the goal of feeding others as well.
4. Tourist guides and other tourism trained human resources
Wherever the place is the guide, tourists can get more services, to understand the village, place, environment and also to make a comfortable journey. Therefore, the local youth should be trained and prepared as skilled manpower for other services from the guide. Majhfal
5. Proper arrangement of health treatment
Health treatment is another essential aspect of living, eating and moving around. Tourists should be provided with at least basic treatment facilities whenever they face any problem. The locals are also planning to set up a hospital for tourists.
Apart from this, sports can be organized by preparing the infrastructure of adventure sports. Such games in the mountains can be of interest not only to the country but also to foreigners. Majhfal
If the potential of this area, Majhfal Yarcha Tourism, could be turned into reality, not only the residents of this area, Majhfal, but also the townspeople of Thulivheri Municipality and the adjoining Tripurasundari Municipality would be able to directly benefit from it.
Looking forward to welcoming you soon, Majhfal-Yarcha is a tourist destination.
Vten : Who Is Vten? Know Every Detail About Vten
FAQ'S
Where is Majhfal?
How to reach Majhfal ?
What is Majhfal Famous For ?
---
---