NTC with varieties voice pack(Day,Night,Unlimited and all time
---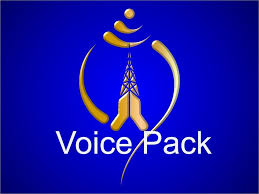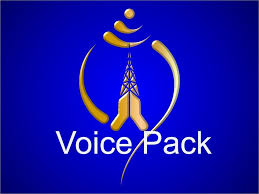 NTC has come up with varities of Voice packages .For affordbale call NTC prepaid or postpaid customer can buy the voice pack. NTC also offers seasonal offers in Nepal like winter ,spring,summer and autumn offer include voice pack. There are different peroids of time and offers for the voice package. Along with the process to suscribe to the pack with code or sms you can find the cheapest cost of call for each peroid
As NTC has a voice tariff of Rs. 1 per minutes call ,you can find all of the voice tariffs in Nepal Telecom services.
The varities of voice packs the Nepal Telecom started providing is illustrated below:
Unlimited Voice pack
All time voice pack
Night time voice pack
CUG Pack
Day pack
Stay connected Voice pack
postpaid pack
NTC used to provide just the night voice pack previously but recently as per the high demand of the customers NTC felt necessary of varities of packs so NTC came up with all-time voice package .Ncell (Their competitor ) had been already providing Voice pack for long time .
Unlimited Voice Pack
Ntc has come up with unlimited night voice pack at Rs.12 for a night time peroid from 10 pm till 6 am in the morning . NVUNL is the code to activate this voice pack from SMS . This is valid for both GSM and CDMA prepaid and postpaid. This is the unlimited voice pack for the night time
NTC has also come up with unlimited pack for all time which includes 1 hour unlimited packs for any time .The unlimited packs cost Rs.20 per hour and the packs are unlimited voice ,data and SMS .Now there are different ranges and time of voice packs are available in NTC.
All -time voice pack
NTC new voice pack can be used for GSM,CDMA prepaid and postpaid suscribers foe one net calls that are within Ntc network.
Ntc
voice
pack
price
(Rs.)
voice
(minutes)
cost
per 1
minutes
call
Validity
SMS code
to send to
1415
12
14
0.85
1 day
voice 14
25
40
0.62
1 day
voice 40
40
55
0.75
3 days
voice 55
100
190
0.52
7 days
voice 190
250
500
0.48
28 days
voice 500
500
1200
0.45
28 days
voice 1200
The cheapest price with all time pack is Rs.45 paisa per minutes with the highest pack of Rs. 500
Night Voice pack
Night voice pack is valid at night time from 10 pm till 7 am in the morning (increased recently by 1 hour from Summer offer ).
The new night voice packs comes with:
Code :NV60 ,60 minutes of night voice pack at Rs.10 for a night
Code:NV200, 200 minutes of night voice pack at Rs. 15 for 3 nights
Code: NV350,350 minutes of night voice pack at Rs.30 for 7 nights
CUG
CUG pack is basically for the cororate users. Package is available for GSM,CDMA,Prepaid and Postpaid SIM card . With the pack, customers within the CUG can make unlimited free calls to each other.With the pack, customers within the CUG can make unlimited free calls to each other.
NTC Day Pack
With the NTC day pack, the customer can make 120 minutes of the voice call to the NTC network at Rs 12. Here the price of day voice pack is 10 paisa per minute. Similarly, Ntc recently adds an unlimited day voice pack at Rs 15 for a day.So, for people who prefer calling in the day time, the unlimited pack is the cheapest. The voice call can be made during the period of 5 am to 5 pm and valid for 24 hours. Read more about the NTC day pack .
Stay Connected Offer
With the COVID-19 lockdown, Nepal Telecom brought affordable packs in voice and data with a scheme called Stay connected offer. There are two on-net voice-packs in this offer namely 60 minutes for a day at Rs 25 and 285 minutes for 7 days at Rs 100. Find more info on Stay connected offer
Postpaid Pack
If you are an Ntc postpaid user, you can take a special voice pack in the postpaid SIM. The month-long voice pack of 800 minutes can be taken at Rs 384. To buy this pack, you need to send a message COMBOVOICE384to 1415 or dial *1415#. The cost of one minute call with this pack is 48 paisa. Find why postpaid pack is better with more offers inside.
How to subscribe/take the NTC voice pack ?
To take the NTC night voice pack, customers need to
send a message NV and respective voice minutes to 1415. Like NV30 for 30 minutes of night voice pack.
To take the Unlimited night voice pack, customer need to
send a message NVUNL to 1415.
To subscribe to the all-time NTC voice packs by SMS, customers need
to send a message of the format Voice and the respective minutes to 1415. For example, for a voice pack of 14 minutes, customers need to send a message VOICE14 to 1415. Find SMS code for the other all-time packs above in the table.
How to know the used and the remaining minutes in the NTC voice Pack?
To know the remaining and used minutes in voice packs, you need to send a
message vl/fr to 1415.
message vlvoice to 1415, which also shows the validity date of the pack.
Ntc is also known to add a few more packs for all time periods. If you have some kind of pack in your mind and the price that you think Ntc should bring, please write it below. If it is for some different combo packs for data, voice, and SMS included in the same pack, you can even mention the price and the offer, in the comment section below.
---
---