What Happened in Bhandarkhal Massacre in Rana Regime??Bhandarkhal Parba
---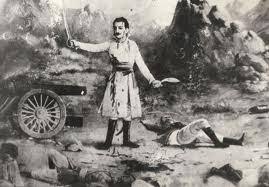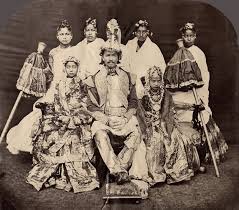 Bhandarkhal massacre occured in the year 1806 BS in the garden of kathmandu ,Hanuman Dhoka which was also known as a political massacre. Kaji Bhimsen Thapa was considered as the perpetrator of the massacre. Trial upon the death of the former king Rana Badhur Shah and the then Mukhtiyar , Thapa instigated massacre as investigation .This happened when the member of Sher Badhur fraction Trivhuvan khabas was imprisoned on charge of conspiracy with the rule British.This incident lead to Knox's mission so on the charge of treason finally was convicted with death penalty. On the night of 1806 April 25 Tribhuvan decided to revel who were involved in dialogues in meeting with British in his house.
He began to torture his step brother when the confession implicated Rana Badhur's step brother ,Sher Badhur Shah .
                                                                            With this Sher Badhur could not bear the desperation and killed Rana Badhur and the massacre was triggered which lasted two weeks.Altogether 93 people along with Kaji Tribhuvan Khawas pradhan , Chautariya Bidur shah ,Palpa's king Prithvi Sen and Kaji Narsingh Gurung.The perpetrators were Bhimsen Thapa along with his faction ,also a Government of Nepal aides.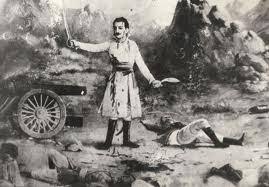 In the year 1806 March 7 , 31 years old Rana Badhur married 14 years old girl named Tripurasumdari ,almost 1 and half month before massacre who was his 5th legitimate wife.with the help pf political chaos Bhimsen Thapa gain the position of Mukhtiyar and the title Lalita Tripurasundari was given to Tripurasundari and declared mother of nine years old son Girvan yuddha Bikram Shah. At that time Bhimsen was the only person who got opportunity to hold the position of Mukhtiyar though he was outside the royal household .Except Subarnaprabhs ,all the wifes and concubines were forced to go for Sati.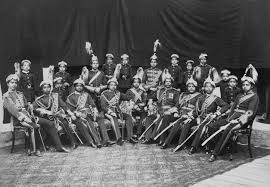 Tripurasundari gave all the royal mandate to Bhimsen Thapa and all the courtiers were commanded to be obedient to him. Bhimsen replace all his courtiers with his relatives who were his yes men. On the place where Rana Badhur took his last breath, Bhimsen built commemorative Shiva temple in the name of Rana Badhur Shah and named it Rana Mukteshwar.
---
---