Everything you need to know about Manaslu
---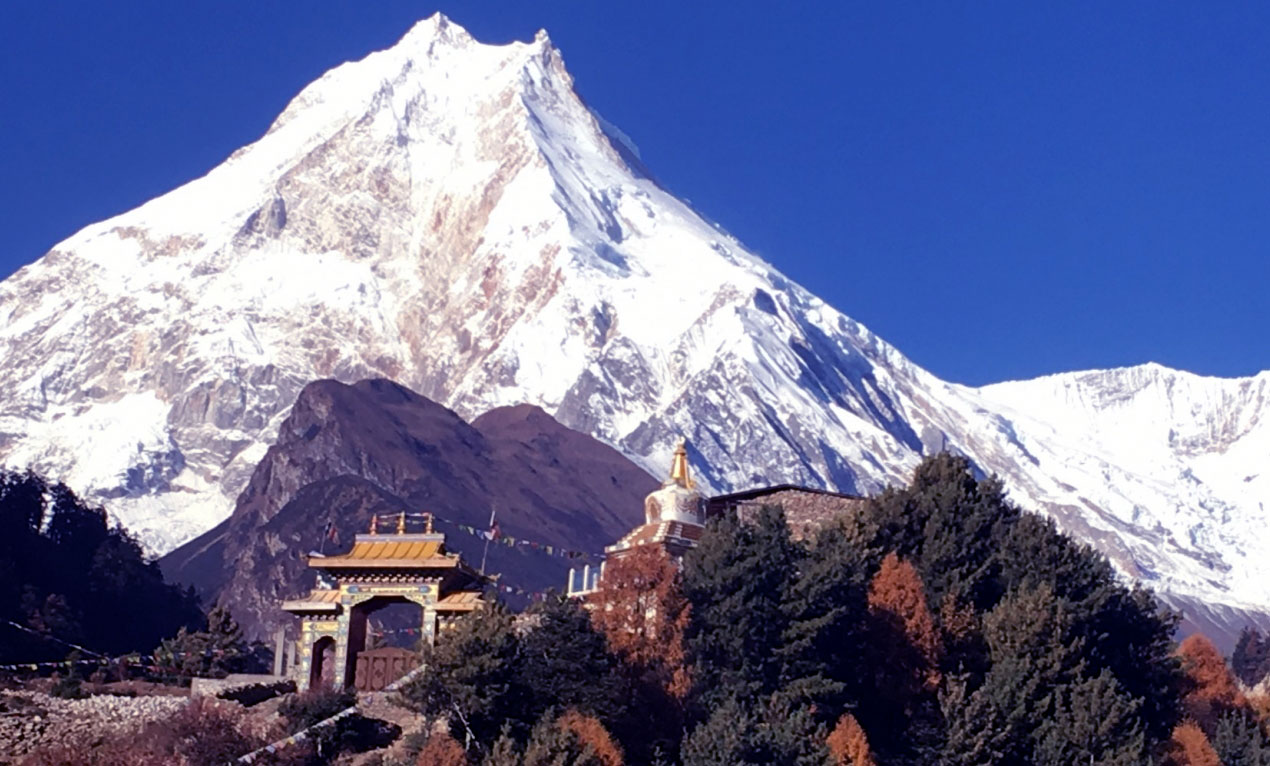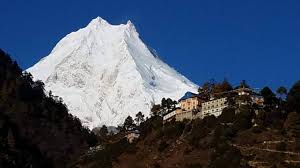 Manaslu is also called 'Kutang' which is the 8th highest peak in the world which is in the height of 8,163 m from the sea level . Manaslu refers to "mountain of spirit" .In sanskrit it is called manasa which mean "soul" . Member of Japanese expedition Toshio Imanishi and Gyalzen Norbu climbed it in May 9,1956 . Manaslu les in Gorkha district .There are varieties of trekking option in Manaslu .Himalayas and Mansiri Himal is the mountain range of Manaslu .
Manaslu contains various trekking routes which is a pristine trekking route which allows to make a round around Mt.Manaslu along with the mesmerizing local culture of rural Nepal . This region receive number of trekkers and offer different experience of Everest and Annapurna region treks. You can get all the services like phones,internet access . The culture and tradition of Manaslu inhabitant matched with the neighboring territory ,Tibet .There are various Buddhist monasteries and the Buddhism is the main religion of this region . This region used to fall under the restricted zone but it was officially opened in 1991 for foreign tourist .Tourist are not permitted into this reason if the Department of Immigration with TIMS card is not with tourist .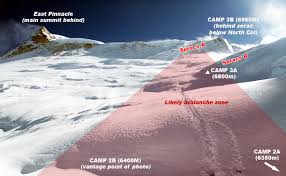 In December 1998 Manaslu was declared as a National Park and conservation area named Manaslu Conservation Area subsumes Manaslu within it . In 1997 Manaslu Conservation Area (MCA) was established with objective of sustainable and achieving conservation . The journey to Manaslu includes deserted and rocky landscape,lush forest and the mountain Manaslu .
This region holds its natural beauty with mothers nature creation . The highlight of Manaslu is to climb Larkya La Pass which is difficult part of trek .After climbing this difficult pass you will get to see the mesmerizing view of the majestic mountain Manaslu ,Tibetan border to north . You can also experience the deciduous and temperate coniferous forest .The hike under such beautiful forest is pleasant .The weather is unpredictable ,it may gets rain sometimes and gets cloudy sometimes .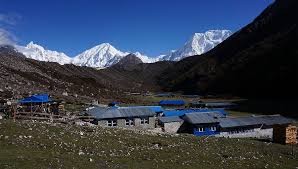 Things that you can experience here in Manaslu is :
1.Village Tour
2.Trekking
3. Mountaineering
In Manaslu Glacier there is one lake called Birendra Taal where 'Taal' means lake which is freshwater lake and can only be guided by the expert guide . To make the visitors trip memorable ,Government has taken all the steps for the improvement to easy gateway in Manaslu .Sufficient number of hotel ,lodge are available according to desire . To attract tourist again more workout should be done by government .
---
---