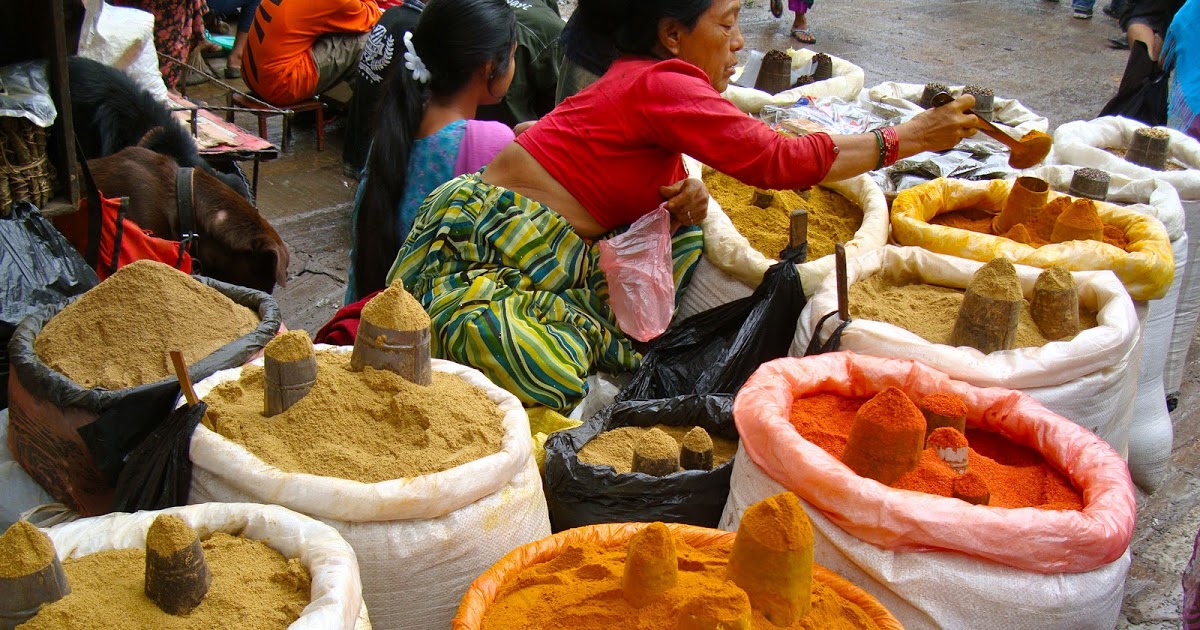 Nepal is one of the mountainous country which is diverse,multi-religious ,multi – ethnic where there is unity in diversity,rich in archaeology in which some of them carry hidden meaning.Nepal has its top list in selling its artistic hand made good where different stories and meaning is hidden .Metalwork handicraft ,art are the main items that are export mostly by Nepal. Archaeology has been handed from one generation to another and contain uniqueness .As a gift or memory you can buy varieties mementos ,artistic and culturally rich handicraft and other man made product.As kathmandu's shopkeepers are well known about the test of foreigners,they provide culturally rich unique product.
Thamel and Lakeside are the best tourist destination for shopping.The main thing to remember is that they sell same product around but in different price so be careful while buying the product.You can visit each shop and can find out the cheapest price.I have bought various souvenirs for my homers  and my self,gift to the friend and for decoration purpose .so I decided to give you tips to buy the Nepali products .Question may arise like:Where to buy?How to buy ?And for new comers the question can be What to buy??.so I'll provide you some idea on What to buy??
1.Pashminas/ scarves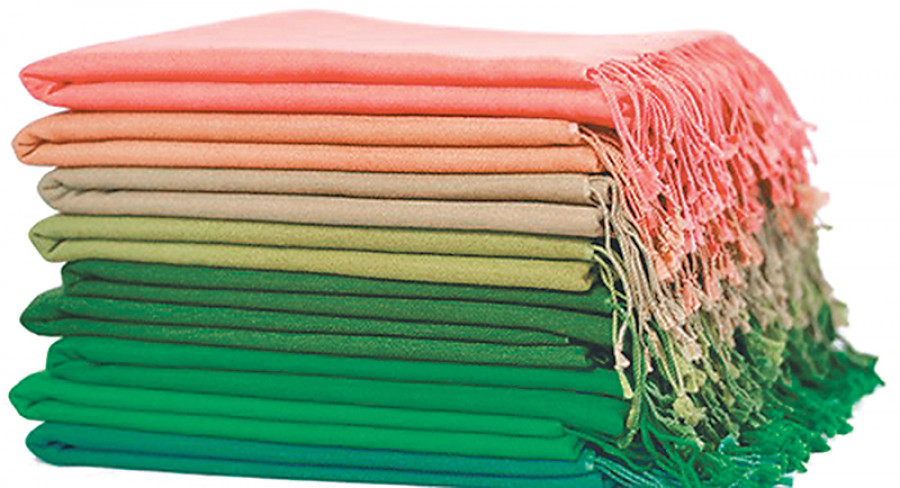 Nepal is the best seller of Pashmina where different brands of Pashminas are sold.You can get Pashmina according to brand and quality ranging from $5 to $500 per piece .You can also get hand knitted woolen scarves at reasonable price
Place to buy :You can find best Pashmina around Thamel area and also in Durbarmarg .If you want the Pashmina in cheap price then you can visit Ason and Makhhan tol.
2.Thangka Painting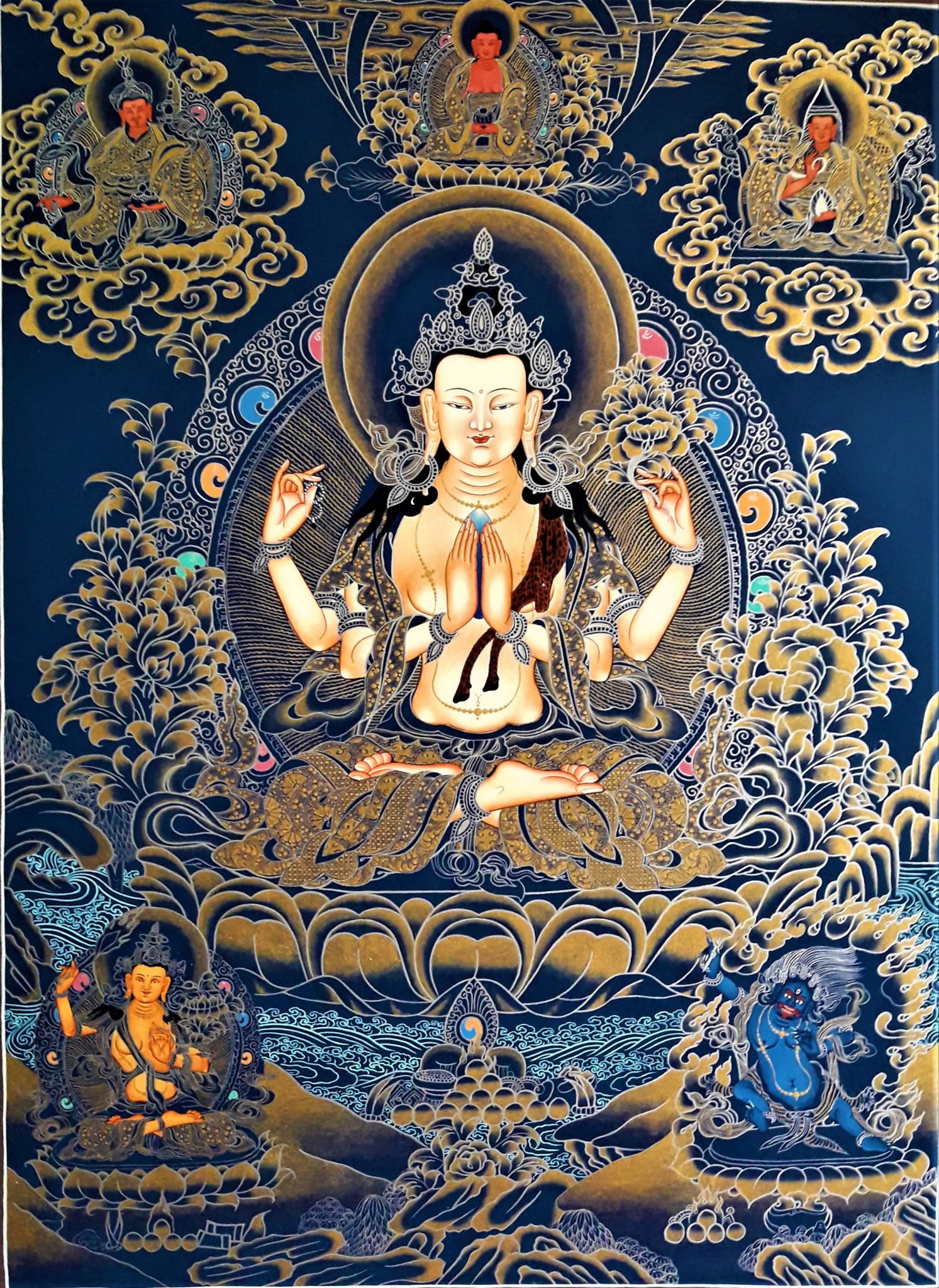 Thangka is the best thing you need to buy in Nepal.Number of tourist from different part of the world comes to Nepal just to buy Thanka.Thangka are basically made on cotton,silk ,paper.Each Thanka takes a couple of month to be ready because Thangka holds a story hidden i it.
Price Range : $20 – $10,000
Best Places to buy : You can get best Thangka around Thamel areas . Price varies according to the time taken and the hidden story behind it .You can get it in Changunarayan areas as well .
3. Singing bowl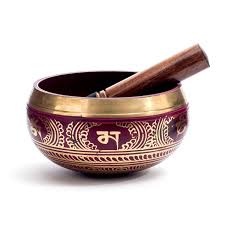 Singing bowl is interesting item to can buy in Nepal .I have several collection of singing bowl and kept for the decoration purpose at my home . The sound that comes the bowl is pleasant if you know the idea to play it  by using different Chakras . The bowl is made by both hand and machine so the price varies.
Price :According to size
Best place to buy : Singing bowl is basically found in Budhist religious sites .You can get it in Thamel areas,Lakesides ,Lumbini
4. Yak Wool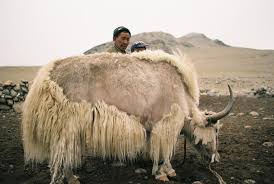 Basically Yark are found in mountainous reason .They are the species like the cows with heavy fur in it with short leg . The heavy fur is also called wool which can be used in making various hats,sweater ,carpet .Finding 100% pure yak wool is difficult even if the place ad it as 100% pure . Lama and sherpas of mountain reason rare Yak.
price : According to purity of product
Best place to buy : There is no guarantee that the shopkeeper sells 100% pure Yak wool even if they ad it as 100% pure . You can get it in mountainous reason where they rare Yak and also in Thamel areas  .
5. Spices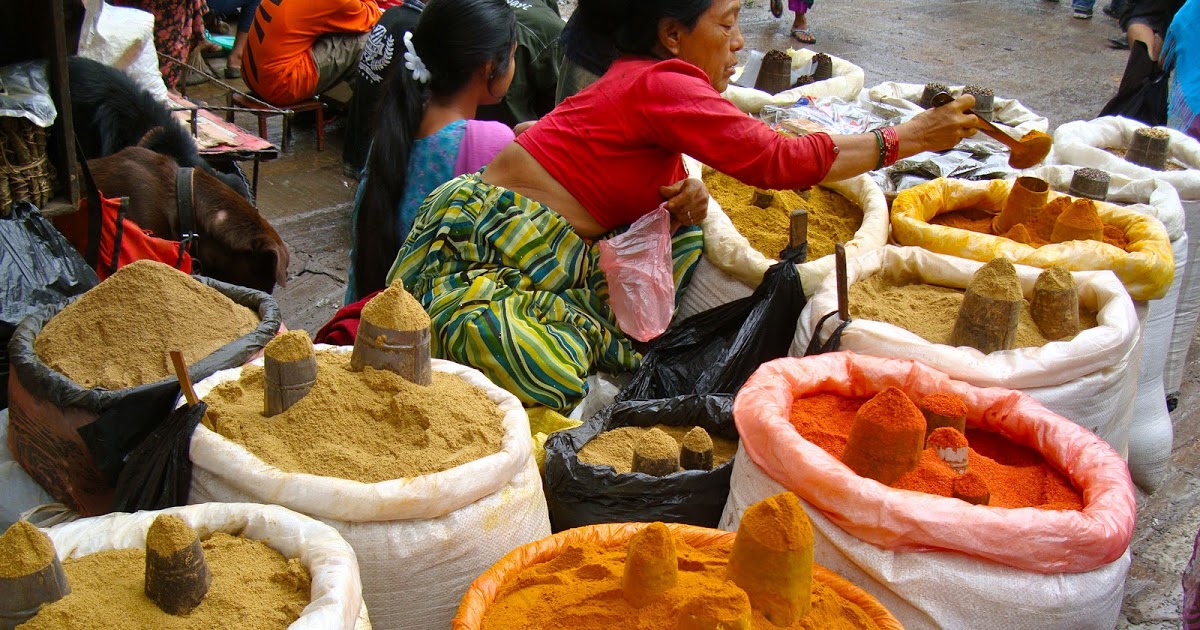 I am a crazy buyer of spices in Nepal .People outside of Nepal can enjoy the unique taste of spices in Nepal . You can get spices in cheaper price which is mixed with different Masala's .Himalayan salt are the item that Nepal export the most .Spices like Garam masala,Turmuric ,fish masala ,Organic cardamom,Cinnamon etc are the masala that the Outsider prefer the most
Best place to buy :  We buy most of the spices from Makhan Tol newroad .Mostly those spices are available at small shops
6 . Tea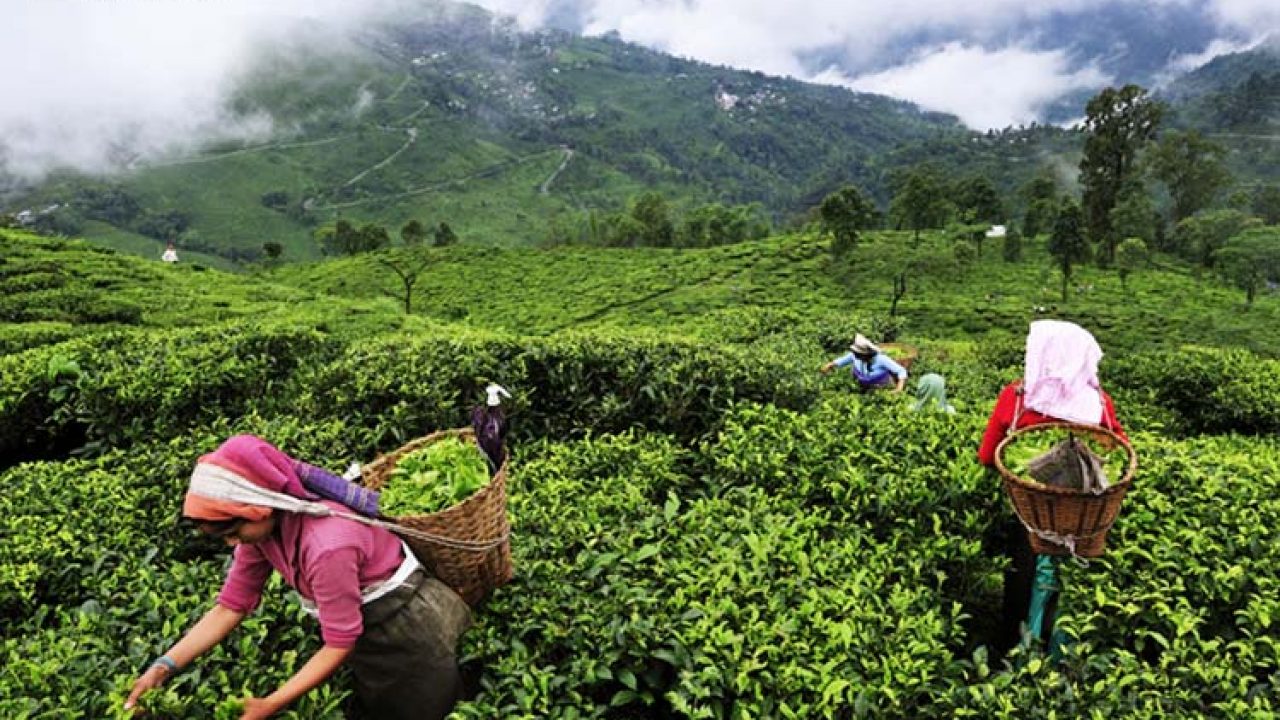 I am a crazy fan of tea . I drink more than 4 cups of tea daily so i can give you idea about the place to buy it and the use of it . Tea can make you refreshed and stressed free.Tourist enjoy the local and organic tea of Nepal .Tea are basically produced in Illam .Various brands of Organic tea is sold in Nepal .
Best to buy : Tea house in Basantapur is the best place to buy tea .You can get varieties like green tea,masala tea  and many more . You can get tea in cheapest price in all most all the groceries shops .
7 .Wood carving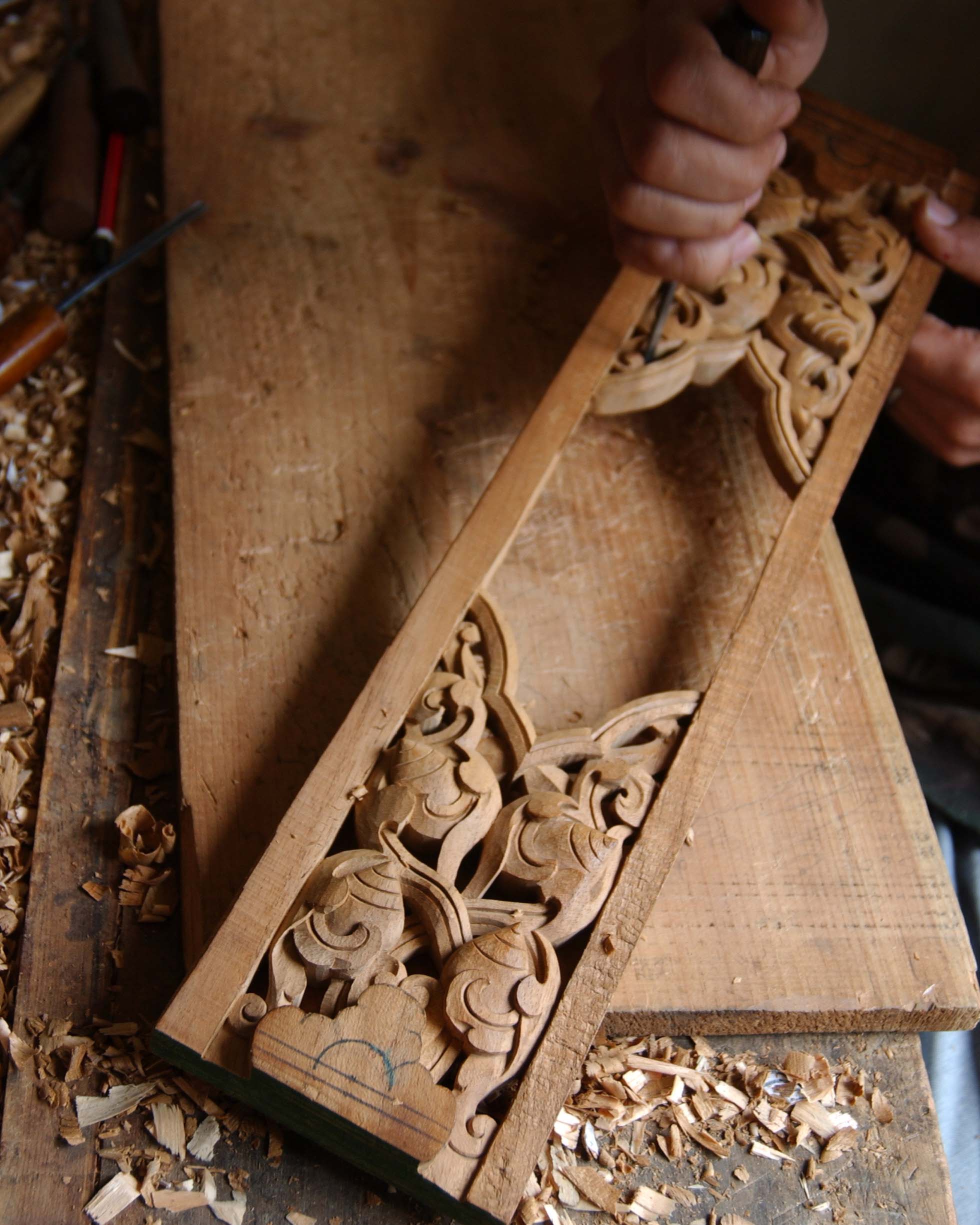 It is the most famous item in Kathmandu .There are various experienced architecture  .Carving can be done both by hand and different machines or tools .The carved wood reflect the our culture ,tradition .Wood carving of Ganesh ,Buddha ,god ,devil are the main art of Nepali artist .
Best place to buy : Basically wood carving are found mainly  in religious sites .They are also found in Thamel .
---
---