Kusunda Tribe : Nepal's Mystery Language On The Verge Of Extint
---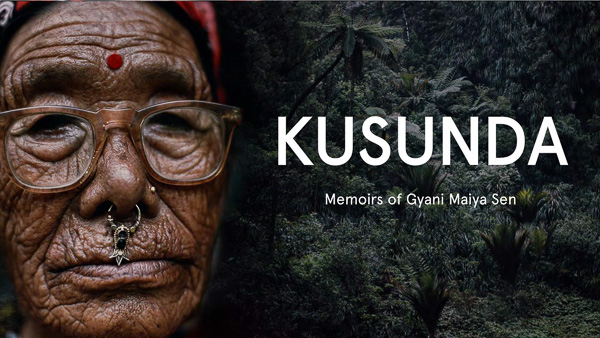 Kusunda Tribe
Kusunda Tribe : After the death of Gyanimaiya Sen at the age of 85 on 11 January, news came in the media that the Kusunda Tribe language had disappeared. Someone also made public the lie that another speaker, Kamala Khatri, was left, but that she did not know how to speak that language like Gyanimaiya. Newspapers also reported that the last speaker of the Kusunda language had been killed during his stay in Tanahun.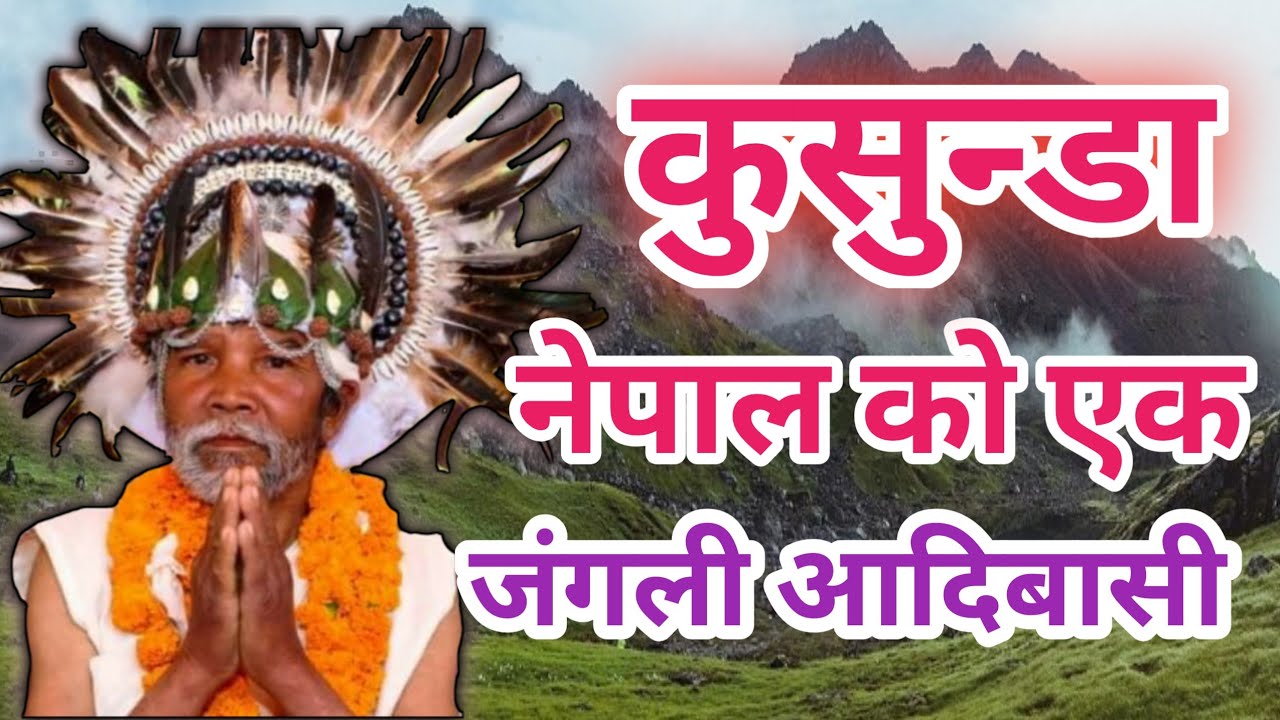 In fact, Kamala Khatri of Rolpa is the one who knows Kusunda Tribe language the most, Gyanimaiya's number came only after that, then Prem Bahadur Shahi of Dang. Rajamama knew only a few words (22%), not sentences. Dr. Courtesy of Chudamani Bandhu, Prem Bahadur is the first speaker of Kusunda Tribe I met (in 053). He also did not know sentences, only basic words (64%).
The Janajati Development Committee brought Rajamama to Kathmandu from Tanahu in 1957 BS. Dr. The brother had met Rajamamaki's mother (Vishnumaiya). He could speak. I also have a conversation with Bishnumaiya recorded by him. BK Rana had informed me that there are Gyanimaiya of Deukhuri and Puni Thakuri of Rolpa who can speak Kusunda language fluently. Based on the same information, the committee sent a team to the west to search for the Kusundas. Sangini Rana Magar, a member of that team, published information on where the Kusunda Tribe were found ('Culture of the Kusunda Caste', 'Kantipur', 057 July 14).
Dec. In April 2018, the Janajati Mahila Manch brought three Kusundas (Jnani, Kamala and Prem) to Kathmandu. One of them was Gyanmaiya (67). She is Prem Bahadur's niece. She is able to speak Kusunda language fluently. She had told me that her mother was Kusunda Tribe Babu Magar. According to Gnanimaiya, her youngest mother, Puni Thakuri, could speak Kusunda more fluently than her. Gnani had told me that she was also Prem Bahadur's sister.
Prem Bahadur and Puni's parents are both Kusunda Tribe. Kamala is Pune's daughter. I met both Jnani and Kamala there for the first time. When I met him, both Jnani and Kamala could speak fluently, but Prem Bahadur forgot more than eight years ago. With the participation of Janajati Pratisthan and the Department of Linguistics, Tribhuvan University, we (David Waters, Balram Prasai, Yogendra Yadav and I) documented the Kusunda language for three months by keeping Gyan, Kamala and Prem in the same house in Kirtipur.
As a result of that study, a book called 'A Notes on Kusunda Tribe' (2005) was published by the Foundation. I published an article titled 'Pronouncing the Kusunda Language'. After living in the same house for three months and speaking the Kusunda language, the language that Gyanimaiya had not been able to speak for almost sixty years became even more frightening, while the language that Prem Bahadur had forgotten to speak for about 65 years grew a little.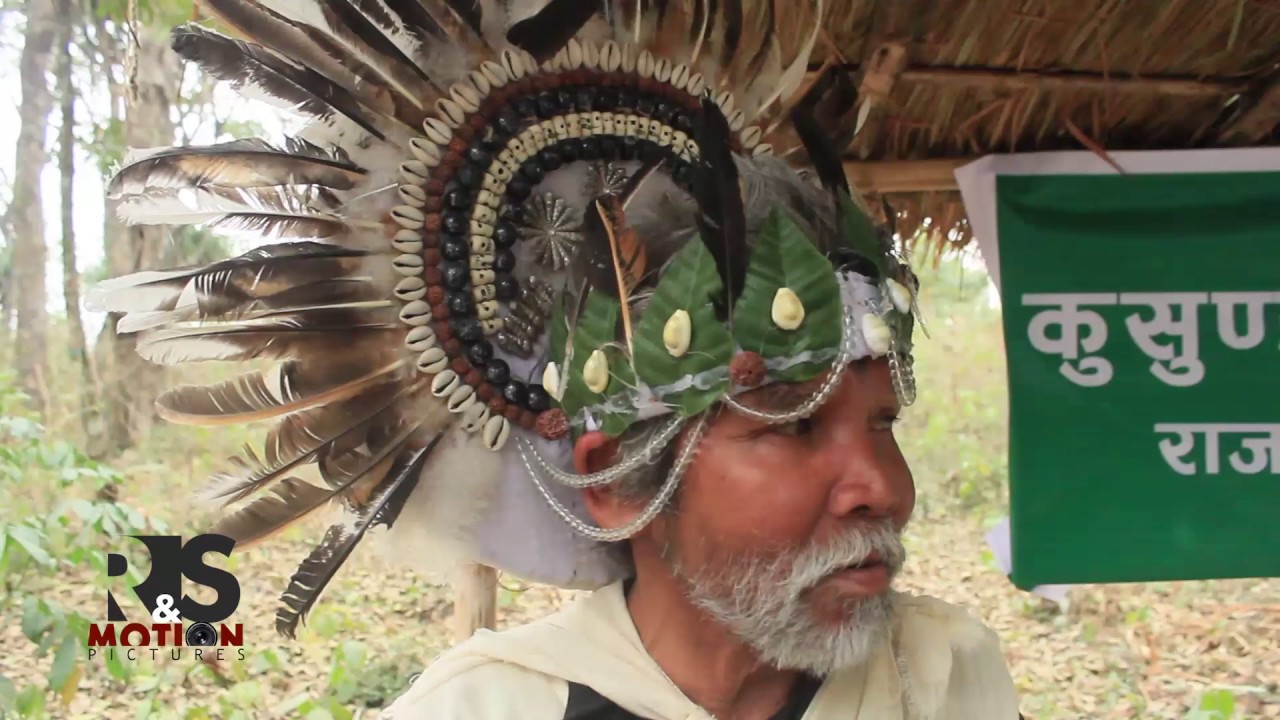 In the year 067, Dr. of Australian National University. Mark Donohue asked me for strength to study Kusunda Tribe. He decided to pay the expenses and I would take care of it. I accompanied Bhojraj Gautam, an excellent student of linguistics, to Kathmandu to meet Puni Thakuri in Rolpa. Before reaching Dang, it was learned that Puni Thakuri had passed away a year ago and had crossed the Mahakali River to become a caterpillar.
After that, we were forced to archive the language of Gyanimaiya and reached Kulmohor. I arranged for Bhojraj to eat and drink in Gyanmaiya's neighborhood, taught him how to collect and analyze his language lessons, and I returned. After learning, speaking, recording and analyzing Jnani's language for three months, Bhojraj has been able to speak Kusunda with Kamala. We have a 20-hour record of Kusunda Tribe language collected by Bhojraj, but it is expensive to analyze.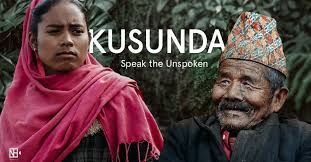 Three or four years ago, a Bhandari brother, who was conducting research in Yunnan, China, asked for help in studying the Kusunda genealogy. I sought the help of Dhan Bahadur Kusunda, the president of the Kusunda Society. Dhan Bahadur gathered the Kusunda Tribe of Rolpa, Surkhet, Dang, Arghakhanchi, Pyuthan and Kapilvastu in Dang. There I asked Bhojraj to explain to Kamala in Kusunda why we had arrived.
I asked Kamala, 'Does my disciple know how to speak your language?' Kamala said, 'She seems to be better than me.' Donohue studied our content and conversations with the wise. He was most interested in the subject of 'Akaran of Kusunda Tribe language'. A letter has been published in the world famous research journal 'Language' (2014) in the name of Mark, Bhojraj and me.
Kusunda Tribe is a single language, that is, most of the 7097 (Ethnologue, 2019) mother tongues in the world today belong somewhere in the 135 language families of the world (World Atlas, 2018 E), but the Kusunda language is nowhere to be found. There are two other single languages ​​in South Asia, Burusaski in Kashmir and Nihali in Madhya Pradesh.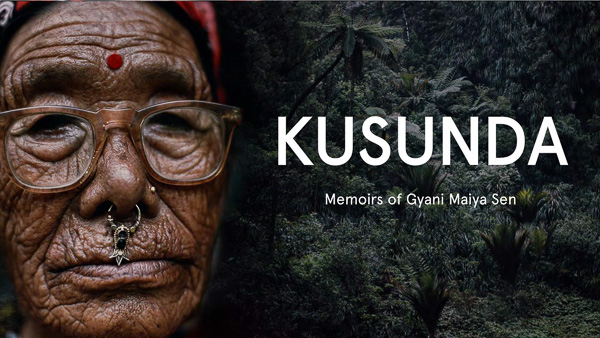 Some have called the Kusunda caste the true indigenous people of Nepal. Some have speculated that the human race was left behind in Nepal as it moved from Africa to Southeast Asia and Australia. Paul Whitehouse, a professor at the University of Hong Kong, has tried to link Kusunda Tribe words to the sign of the Pacific Ocean, while Reinhart and Toba (1970) have tried to link the sign to Burusaski, but no Kusunda tribe has been found.
---
---