Jhiziya Nach : Dance Performed By Women During the Dashain
---
Jhiziya Nach
Jhiziya Nach :Since the days of Ghatsthapana, women have been performing wonderful dances at night in the Mithilanchal region. The women are seen dancing in groups with up to seven burning fires on their heads. Such a dance is performed every day on the occasion of Durga Puja organized by Ramananda Youth Club at Ramananda Chowk in the center of Janakpurdham. Similarly, in various Shakti Peeths, including the Rajdevi temple in Janakpur, women are seen dancing to Jhiziya's song.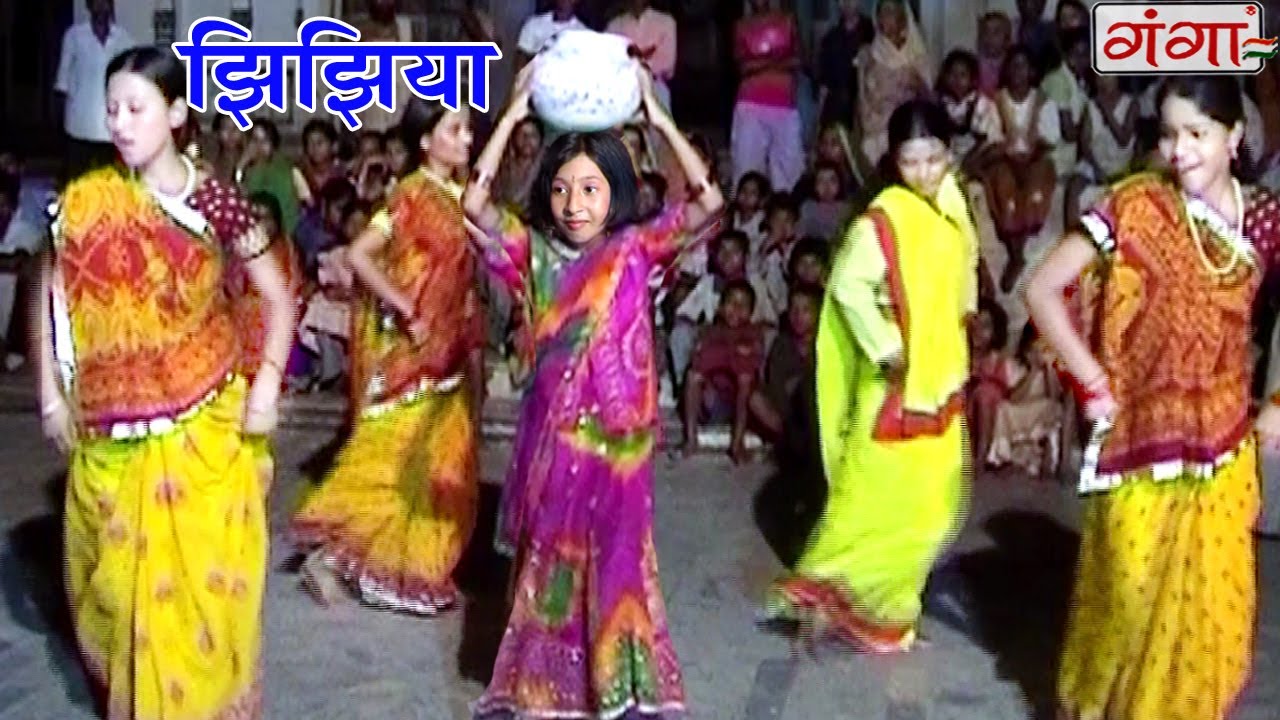 It is a dance performed by women during the decade – 'Jhiziya Nach'. It features a jingle bell ringing and the women dancing riskily. A woman has up to 7 hours on her head, in which a lamp with fire is burning. Again the flame of the burning lamp is also more. In such a dangerous situation, women are seen dancing tirelessly for hours.
Jhiziya Nach is usually very difficult to dance. There is a danger of burning the body if even a small mistake is made. Even more so that the clock is spinning. There are many holes in the clock and the clock has to be rotated so that no one can count that hole. The clock is burning over the head. Other young women are dancing together.
In order to keep the lamp from burning, the other helper puts oil on the burning lamp and the light of the flame becomes brighter. Balancing is not a normal thing. Generally, it is difficult for a person to dance with even a few simple things in his head, while dancing with up to seven burning hours on his head is an extraordinary ability. There are no female professional dancers in it. Ordinary housewives and young women of the village are dancing and singing.
Jhiziya Nach  requires extreme balance. If a professional dancer is asked to do this kind of dance, he has to think many times. But in Mithila, women succeed in performing such a wonderful Jhiziya Nach
What is Jhiziya Nach?
Since the Middle Ages, indigenous women in Mithila have been performing Jhiziya Nach  in villages and towns to quell the effects of witchcraft. Although there is no such thing as witchcraft in the law of Nepal now, in ancient times, witchcraft and ghosts were believed to be very prevalent in Mithila.
It was customary for witches to learn witchcraft on the occasion of Durga Puja by chanting tantras, chanting mantras, attaining perfection and then becoming witches and having a negative impact on the society. Parameshwar Kapadi, a retired head of the Maithili department at Tribhuvan University, says, "It is a tradition for women to organize and sing songs and dance while cursing witches so that the influence of witchcraft does not affect their families and children."
According to Kapadi, women believe that witchcraft will not have any ill effects till the light of the burning hour reaches the light. "Even though the law recognizes that there are no witches or ghosts in the society, it is believed that witchcraft has been practiced in Mithila society since the past and its effects have been there," he said.
He says that Jhiziya dance has been traditionally performed to quell the onslaught of negative forces. He said, 'Magic, sorcery is always a thing in Mithila. Otherwise, why do people chant mantras? The effect of the mantra is still there! The work of attaining power and perfection by chanting mantras is done especially on the occasion of Durga Puja. '
He said that those who use sorcery negatively when there is an opportunity to gain power by awakening Bhagwati are called witches. According to him, there has been a tradition of women waking up by dancing Jhiziya Nach to avoid being attacked by witches.
"If the witch counts the hole in the ghanto, it is believed that the dancing woman may be unlucky, so women do not dance the ghanto while dancing," says Ram Narayan Thakur, a senior actor of Maithili Language Theater. Here, on the occasion of Durga Puja, witches awaken their sorcery and women organize and wake up in Jhiziya Nach to escape its attack. '
Maithili language lyricist and writer Ashok Dutt said that Jhiziya Nach  has shown women freedom since the past. "The village society was able to organize and dance and sing in public. It can be understood from the Jhiziya Nach  that the society of that time was also liberal towards women," said Ashok Dutt, a lyricist and writer of Maithili language. It can be understood from the dance that it was. '
According to 82-year-old Professor Mahendra Narayan Mishra, the folk songs sung in Jhiziya Nach have been sung in Mithila for thousands of years and Jhijiya has a glorious culture of Mithila civilization. "No one can make so many holes in a normal hour, if they make a hole it can burst." But to be able to make a hole in the clock, to be able to dance with a lamp on your head, is a kind of miracle, 'Mishra added.
Jhiziya dance is gradually disappearing from the past. The potter community makes jhizari by making special preparations for Jhiziya Nach. From Ghatsthapana to Vijayadashami where the total Bhagwati is kept Ghanto (Jhijhari) .
Witchcraft : Where Did The History Of Witchcraft Begin? Truth & Illusion?
---
---