Great Women Of Nepal : Who Introduced Nepal To The World
---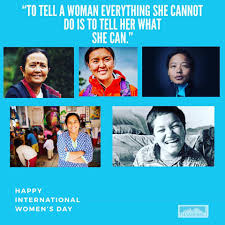 Great Women Of Nepal
Great Women Of Nepal : In a Nepali society that is already becoming patriarchal, it is difficult to find the existence and respect of women. Due to which, the same woman who became patriarchal is still called a witch, is given black hair, is given direction and is evicted from the village. The load of nine months' milk of one's own mother is taken to the old age home and paid.
Despite being born and raised in such a narrow society, many women in Nepal have risen above the level of gender inequality and succeeded in reshaping their rights. The flag of Nepal has been hoisted in front of the men who consider women as untouchables. They have also sent a message to the world that women in Nepal are capable, courageous and can maintain their prestige in the society.
In this regard, today, on the occasion of Women's Day (February 25), we are going to give you some information about the great women of Nepal.
1. Pasang Lhamu Sherpa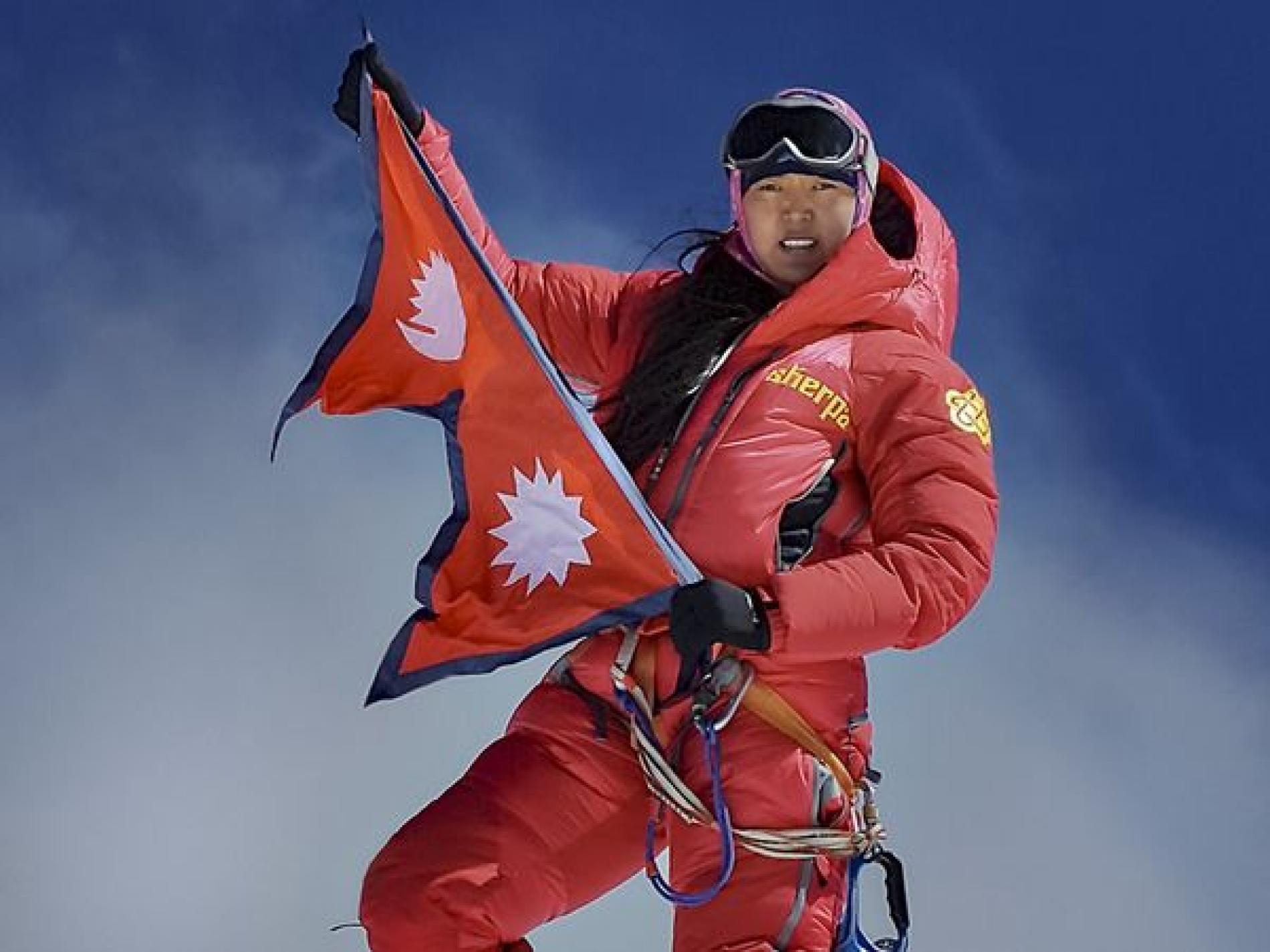 Pasang Lhamu Sherpa is the first Nepali woman to climb the world's highest peak, Mount Everest. He received his B.Sc. She had successfully climbed Mt. Everest on April 26, 2010. Before that, his attempt to climb Mt. Everest had failed three times. Pasang lhamu sherpa
Pasang Lhamu, who was born in Lukla Surke-4, Chaurikharka, Solukhumbu district on December 10, 2017, had climbed Mont Blanc, Cho Yu and other mountains before climbing Mt. Everest. She had climbed Mt. Everest from the southern face while returning from the summit with her husband Sonam Chhiring. He died on 10 April 2050 at the age of 32. pasang lhamu Statue
Respecting the courage of Pasang Lamu, the Government of Nepal He was declared the National Hero of Nepal on April 26, 2010. He was also awarded the 'Nepal Tara Alankar' by the Government of Nepal. In addition, a full-length statue of her and a postage stamp with her photo were also published. The Pasang Lhamu Mountaineering Foundation is also named after him.
2. Tara Devi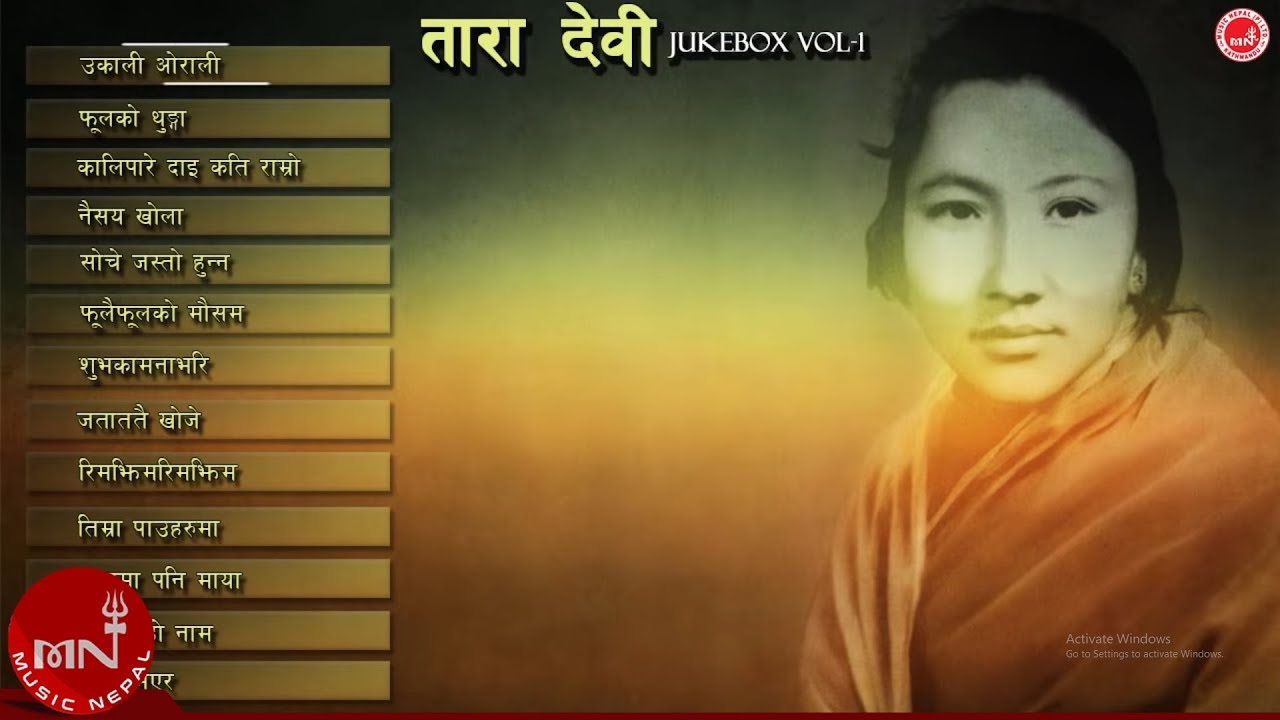 Tara Devi is a famous Nepali singer. V.S. Born in Kathmandu on Tuesday, January 2, 2002 to father 'Krishna Bahadur Karki' and mother 'Radhadevi', Tara Devi has sung more than 4,000 Nepali songs in her lifetime.
Tara Devi's Shiva Bahadur Shrestha with B.Sc. The love marriage took place in the year 2022. Her husband was a pilot. From these two husbands, a daughter 'Charu' and two sons 'Shashi' and 'Ravi' were born. Tara Devi's young son 'Shashi' B.Sc. She died of cancer in April 2051 BS and her husband Shiva Bahadur also died in a plane crash in 2055 BS.
The tragedy of losing her job, the loss of her son and the death of her husband four years later were the most traumatic moments of her life. Achieving excellence in singing through 4 decades of untiring practice, he made the Nepali language popular in the country and abroad through the melody of music and made a remarkable contribution to the flourishing of Nepali literature.
In the year 2050, he was honored with 'Jagdambashree Award'. She received the 'Indra Rajyalakshmi Pragya Award', 'Chhinnalata Award', 'Maina Award' and 'Nai Sur Samman'. Not only that, but Tara Devi was also adorned with the well-known strong Gorkha Dakshinbahu I. Apart from Mahendra Ratna Jewelery, Gaddi Arohan Silver Medal, Virendra Aishwarya Sevapadak, she also received many other medals, awards, honors and congratulations from home and abroad. Even though she is a woman, she has made history in the field of singing. He passed away tragically in 2062 BS.
3. Aruna Lama
Aruna Lama was also a well-known singer in the Nepali singing field. Rich in melodious voice, Aruna was known as 'Swar Kinnari'. V.S. Aruna Lama, who was born on September 24, 2002 in Darjeeling's Ghoom Pahad to father Surya Bahadur Lama and mother Sanmaya Lama, had her first song 'A Kancha Malai Sunko Tara Khasadeu Na' and her song 'Kin Yawan Udas Udas Cha Mero'.
Empress Lama's first song of songs of anguish, pain and suffering B.S. It started playing on the radio in 2012. Aruna Lama
She received many awards from both Nepal and India for her singing skills. He has won many awards like Music Award, Sur Shringar Sammelan Award, Mitrasen Award, Dishari Award (Kolkata), Bhanu Academy Award (Darjeeling), Nepali Film Award (for Maitighar Song), Chhinnalata Song Award, Urvashirang Award, Gorkha Dakshin Bahu Award, Sadhana Award. Was found.
Aruna Lama succeeded in stealing the hearts of all Nepalis and Indians in the field of music. She passed away on Wednesday, January 10, 2054.
4. Jhamak Kumari Ghimire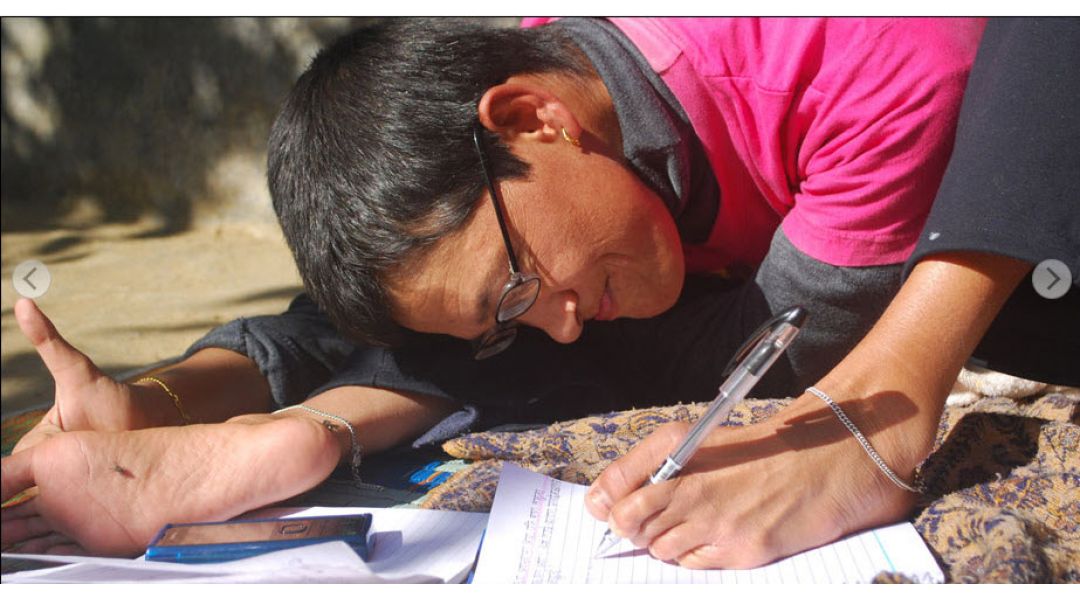 Jhamak Kumari Ghimire is a talented Nepali woman creator. Ghimire, who suffers from cerebral palsy, is one of the 10 most talented writers in the world. V.S. Jhamak Ghimire, who was born in Kachide of Dhankura on July 7, 2037 BS, has been suffering from inability to walk, stand, walk and speak since birth.
Walking only 3 toes, she has published many works with the help of those 3 toes. Unable to get a formal education, Ghimire developed her abilities by watching and listening to her brothers and sisters read and write at home.His interest in writing has increased since 2053 BS. His regular columns are also published in Kantipur and Blast Times magazines
He is Nepali from his autobiography 'Jeevan Kanda Ki Phool' She has also received the most prestigious 'Madan Award' in the field of literature and has received dozens of awards and honors including Prabal Gorkha Dakshin Bahur.
5. Anuradha Koirala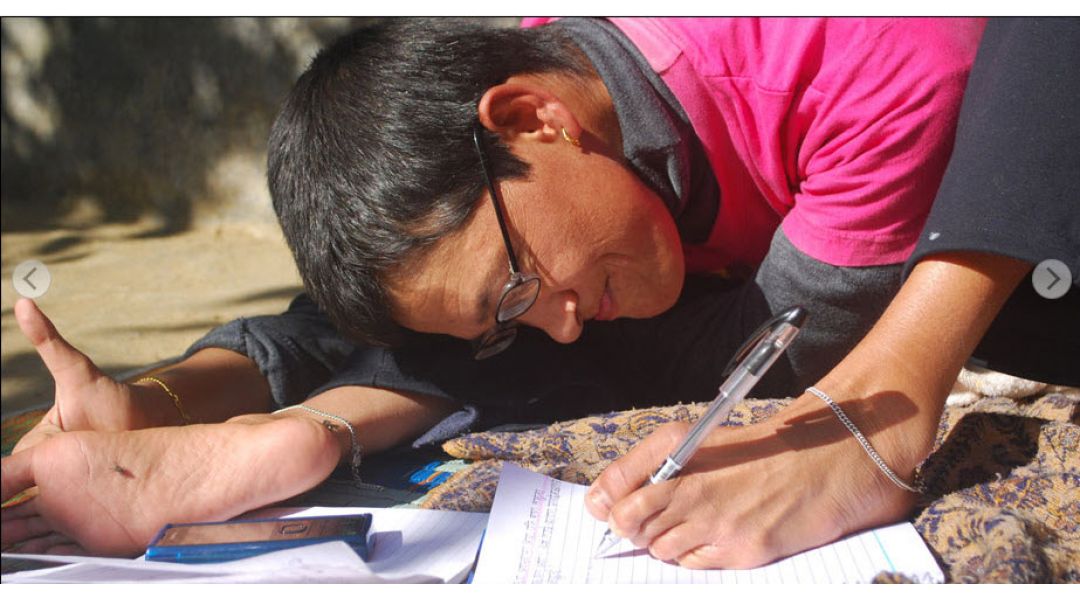 Anuradha Koirala, the founding president of Maiti Nepal and a well-known social worker, was born in It took place on April 20, 2006 in Rumjatar, Okhaldhunga. She has been rescuing Nepali girls sold through her NGO 'Maiti Nepal'. CNN Hero Anuradha Koirala
His organization is especially active in rescuing and rehabilitating Nepali girls who have been forced to live hellish lives by being sold in Indian dormitories. Anuradha  In the year 2066, she also got the title of CNN Hero. He also passed away in B.Sc. due to his social work. She also won the Mother Teresa Award in 2070.
6. Pushpa Basnet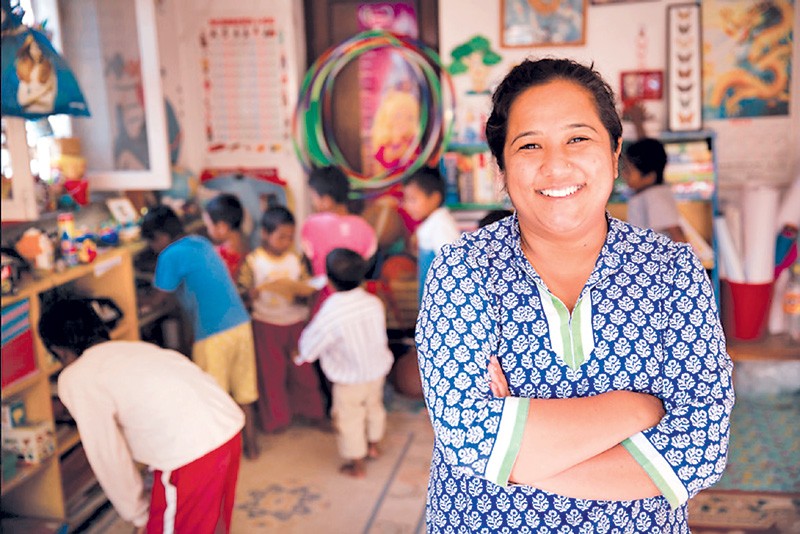 Pushpa Basnet is also a social worker working in Nepal and the founding chairperson of the non-profit NGO 'Early Child Development Center' and 'Putali Ghar'. Pushpa Basnet He and his organization work to protect the rights of children of imprisoned parents for various reasons. After being nominated for the CNN Hero Award 2012, various national and international media outlets began to publicize his work.
Pushpa Basnet, who works for the rights of the children of imprisoned parents, was declared a CNN Hero for 2012. These great Nepali women have established the existence and dignity of women in a patriarchal society. These characters have a great contribution in widening the narrow minded society to some extent.
---
---