Niluwa Is Becoming An Important Destination For Domestic Tourists
---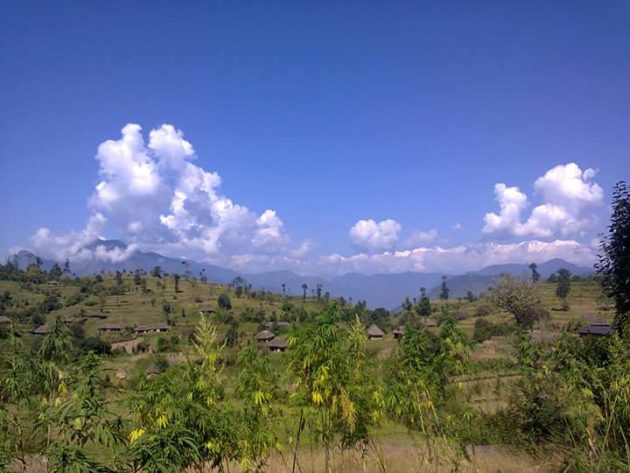 Niluwa
Niluwa Lake, located in Galkot Municipality-4, is becoming a tourist destination. Niluwa with its natural beauty has recently become the choice of domestic tourists. Infrastructure construction work has also started in Niluwa, which has a lot of potential for tourism development. Tourism development of it has been started under the leadership of Niluwa Tourism Area Promotion Center.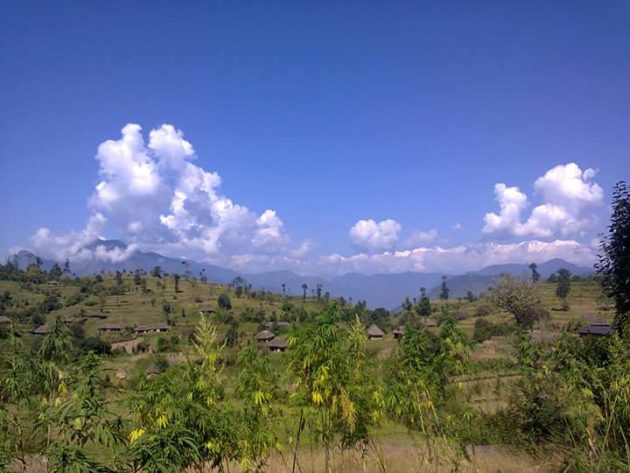 The center is carrying out promotional work including construction of footpaths, heritage protection and publicity.  Lake was previously limited to farmers' herds. Chairman of the Center Omkar Subedi said that Niluwa is becoming an excellent destination for scenic views. "The topography and climate are very attractive," he said. "You can see the mountains nearby, you can also enjoy hiking.
" From Niluwa, one can observe the Dhaulagiri, Annapurna and Machhapuchhe snow ranges. More than 80 farmers' traditional cowsheds have also attracted tourists here. Nowadays, the cowsheds are empty after the farmers stopped coming to raise livestock and farm. The center is taking initiative to preserve the cowsheds which reflect the old lifestyle of the farmers.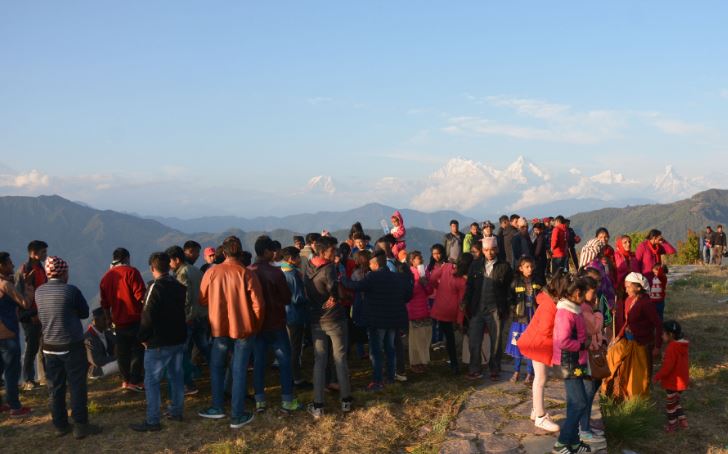 Niluwa Lake, situated in the middle of a dense forest, is situated at an altitude of 2,500 meters. Domestic tourists visit there  for trekking, picnics, photography, sightseeing and camping. It lacks tourism-friendly infrastructure. Basic facilities like food, shelter, drinking water are yet to be provided. Even if footpaths are built at some distance, further expansion work is required.
Chairman of Ward No. 4 Bal Bahadur Khatri says that the work of tourism promotion has just started. "We think it  should be made a tourist destination," he said. "There is still a lot of work to be done." He said that the state should also pay attention to tourism development. A honey hunting honey hunting festival was also organized last Saturday to promote tourism.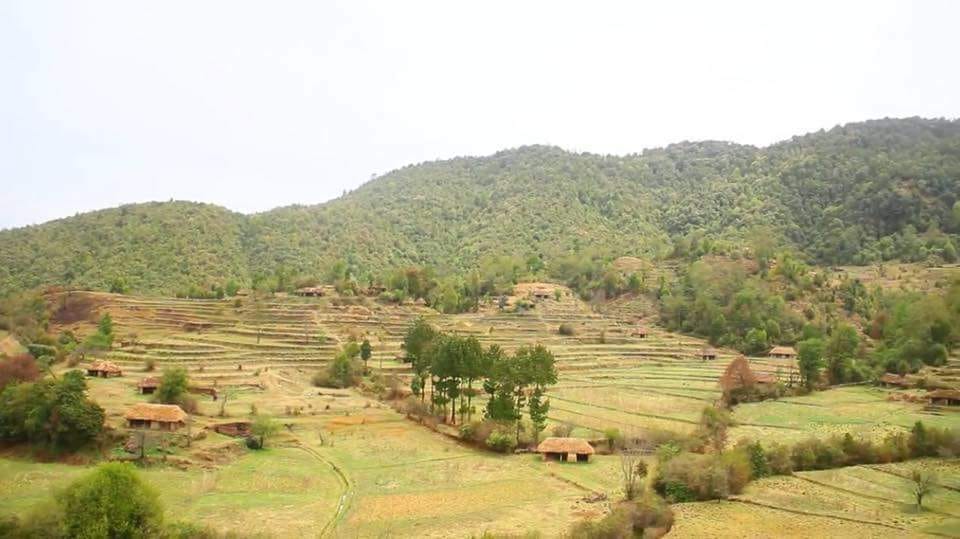 The hunters had taken the risk at a 500-meter-high beehive in Niluwa. Thirty-six years later, hundreds of people flocked to see the honey hunt. Ward Chairman Khatri said that the festival was organized to attract tourists as honey hunting is an adventure art. To reach  Lake, which is located in Lekali climate, one has to travel 45 kilometers by car from Baglung district headquarters. You can even walk for two hours uphill to reach  from Dandakhet on the Mid-Hills Highway.
Gehendra Shumsher : History About First Scientist Of Nepal
---
---