Galeshwordham: A Supernatural Pilgrimage,Gods To Sprout On Stone
---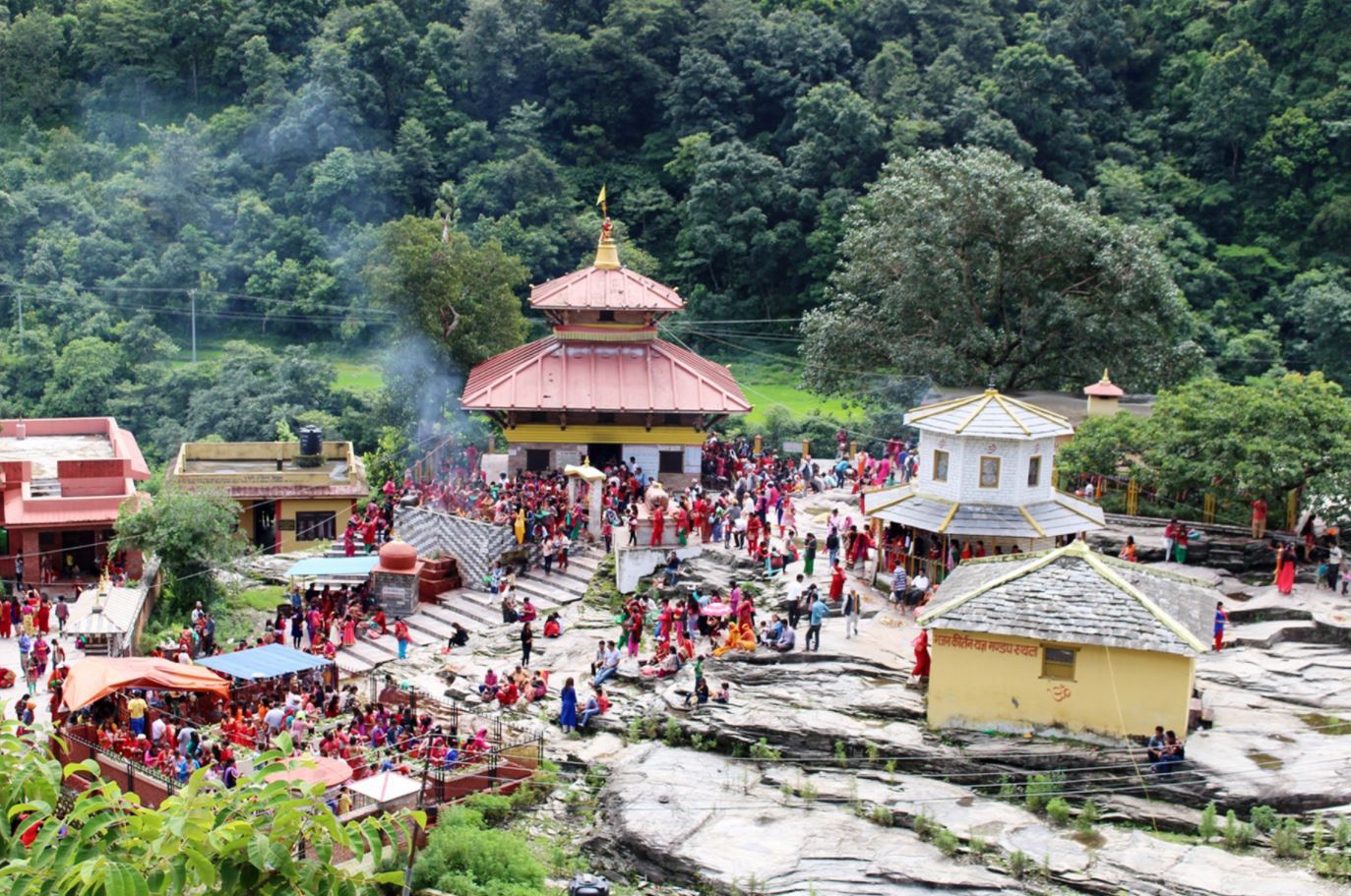 Galeshwordham
Galeshwordham – An ancient Nepali proverb that says, "Stones do not sprout, unyu does not bloom" is prevalent in the vernacular, but Galeshwordham, located in Beni Municipality-9 of Myagdi, is a supernatural place where gods sprout on stones. Swayambhu Jyotirlinga, Shaligram Jalbarah Kunda and Devdevi, which are spread over an area of ​​nine ropanis, are becoming a special destination for religious tourism.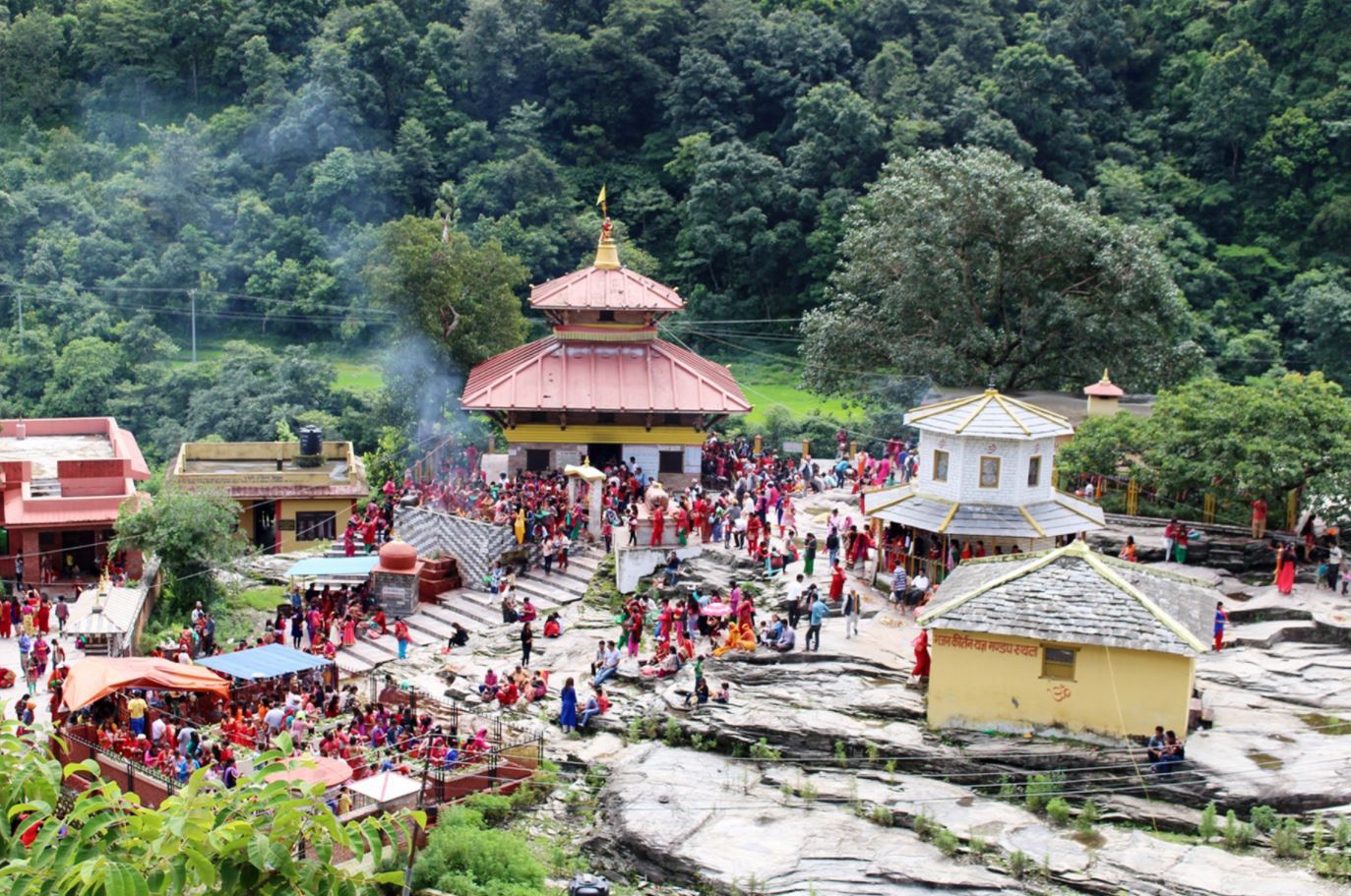 According to Pt. Bhim Nath Adhikari, vice-chairman of the Galeshwordham Area Development Fund, visitors come from far and wide to see the image of the goddess that sprouted at different times on the Jalbarah tank and the rock. He said that the supernatural religious heritage, glory and natural beauty of Galeshwar has succeeded in attracting pilgrims, devotees and tourists from home and abroad.
Chairman of the Galeshwor Shivalaya Area Development Fund, Rudra Bahadur KC, says that the number of devotees and tourists visiting Galeshwor has increased due to the infrastructure, management, publicity and road facilities being developed in recent times. "The number of donations collected with the arrival of devotees is increasing every year. In the fiscal year 2073/74, donations of Rs 3.73 million have been collected," he said. Galeshwordham
According to the secretariat of the fund, donations of Rs. 28 lakh 27 thousand 979 were collected in the fiscal year 2072-73. "Operation of Beni-Jomsom road, promotion of Galeshwar's religious and historical significance as well as transparency of income and management of infrastructure have significantly increased the number of devotees," said Chairman KC .Galeshwordham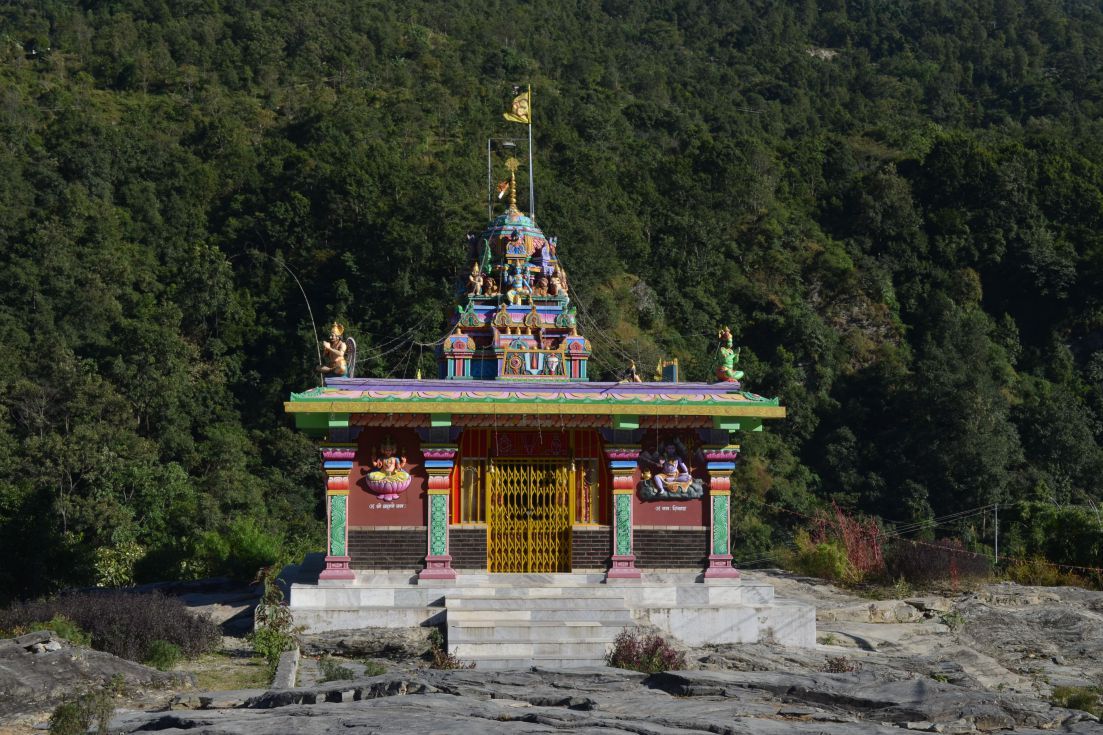 According to Pt. Parajuli, vice-chairman of the fund, King Bharat, the eldest son of Rishabhdev, attained salvation by performing penance in Galeshwor.
According to him, sages like Pulastya Pulah, Vashishta, Galavarishi, Rajarshirahugan, Kapil Muni, Galeshwar Baba, Jadbharat have performed penance in this place and it is believed that the attainment of virtue and aspiration will be fulfilled.
Galeshwordham, situated on the banks of the river Kaligandaki, which flows through Shaligram, is considered to be the gateway to Muktinath, a common pilgrimage site for Hindus and Buddhists. Pradip Basyal, who came from Palpa to visit Galeshwar, said that he was impressed by the religious glory, temple management, infrastructure and unique scenery. Galeshwordham
Pushpakala Parajuli, 60, from Kathmandu, expressed happiness over seeing Galeshwar and bathing in Kaligandaki on the same wheel. "I have come to visit Galeshwar after getting information about the importance of Galeshwar from my neighbors," said Parajuli. "I have never been to a supernatural place like Galeshwar."
Another feature of the place is to see the Shivalaya, Jalbarah Kunda, 108 Shivalinga, Ganesh Temple, Shaligram, Jyotirlinga and Laxminarayan Temple in one place.
"Jalbarah Kunda at the highest point of Chakrashila and Shaligram Galeshwar, which manifests itself in the rocks, is the basis for recognizing Galeshwor as a supernatural place," said Chairman KC. There is a religious belief that worshiping Vishnu by anointing the water of Jalbarah Kunda, which reminds us that Lord Vishnu took the form of Baraha and saved the earth, destroys sins and fulfills desires. Galeshwordham
There is a statue of Sheshnath in the middle of Barah. There are rare Shaligram stones in different parts of the world. Religious personalities here claim that Lord Vishnu manifested himself as Shaligram and sprouted stones. In addition to this, 108 Shivalingas and a cave where Jadbharat performed penance is another attraction of Galeshwar. Galeshwar, where special worship is performed on Mondays, Balachaturdashi and Shivaratri in the month of July, has been deserted for over a decade, but in recent years, devotees have been coming there almost all the days. Galeshwordham
The Galeshwar Shivalaya Area Development Fund, which has been making public the monthly and weekly donations to the temple, has been using the donations and donations for the construction of infrastructure. Secretary of the fund Madhav Prasad Regmi said that the office and Sanskrit Pathshala were run from the meeting.
According to him, Satsang Bhawan, Pujari Ashram, paved footpath from the entrance to the temple and Kaligandaki river, entrance and Shivalinga have been constructed through donations and donations. Galeshwordham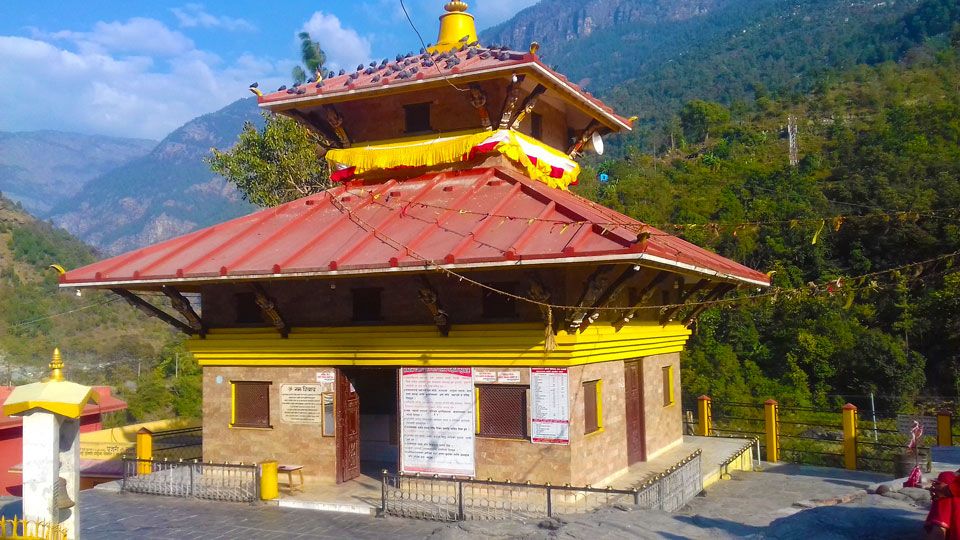 Similarly, CCTV cameras have been installed in the temple premises for the security of the devotees. At the initiative of the fund, a camping site, garden, public toilet and playground have been constructed on the vacant land on the bank of Kaligandaki river near the temple with the help of Tourism Office Pokhara. Construction work of footpath connecting Gauleshwor to Paulatsya Ashram has been started. Galeshwordham
A bus park has recently been constructed at Galeshwor, three kilometers north of Beni on the Beni-Jomsom road. Accommodation for pilgrims in Galeshwar and free meals have been arranged for them. The Annakshetra Ashram Management Committee has been arranging free meals for the senior citizens and pilgrims visiting Muktinath at Galeshwor Old Age Home by collecting handfuls of donations, said Vice-Chairman Parajuli. Galeshwordham
Pull water from Kaligandaki river with the help of electrical equipment Treasurer of the Galeshwor Shivalaya Area Development Fund, Bam Bahadur Pun, said that arrangements are being made to bathe in Section 108 of the temple premises. The process of construction of 108 taps has been taken forward in coordination with the Drinking Water and Sanitation Sub Division Office. Galeshwordham
Gehendra Shumsher : History About First Scientist Of Nepal
Damodar Kund To Trivenidham : Take A 10 Minute Walk From Damodar Kund To Trivenidham
---
---