Muktinath,Mustang Journey
---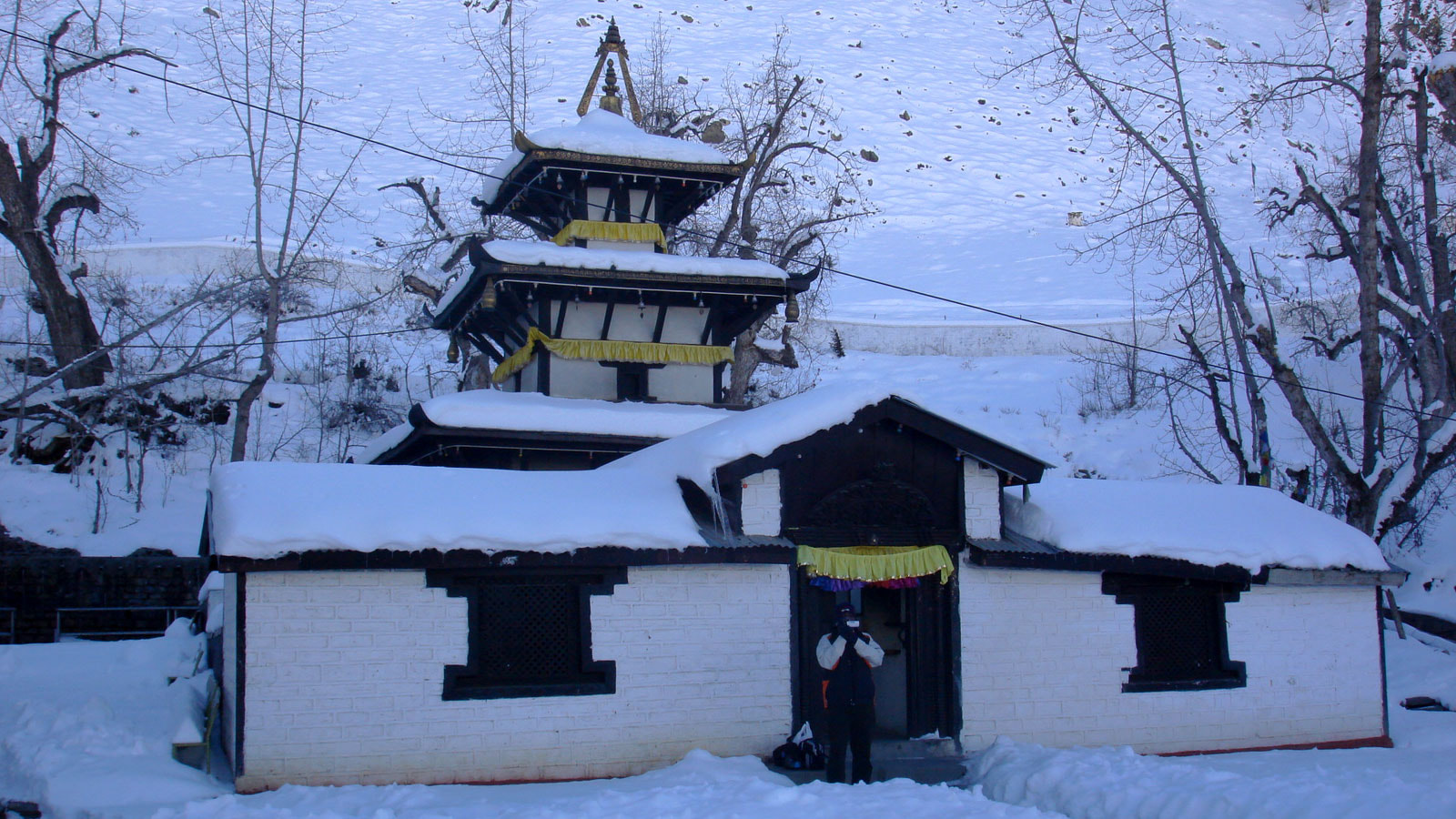 Muktinath,Mustang!
Muktinath,Mustang is a major destination for hiking and recreational tourists and a major pilgrimage site for Hindus and Buddhists. You can easily do the journey  from Pokhara to Beni in any vehicle. It takes about three and a half hours to cover the distance of about 90 km. It is easier to travel from Beni to Muktinath,Mustang in a medium length bus or four wheeler jeep. However, even in a two-wheeler car, the journey to Muktinath,Mustang  can be completed with a little effort. It takes about 6 hours to cover a distance of 100 km from Beni to Muktinath,Mustang.
On the way to Muktinath, Dulegonda, Pokhara, Kushma, Baglung and Beni are places to visit. A four-day trip from Pokhara will take you all the way around. There is a Dhorbarahi temple 5 km to the left of Dulegauda in Tanahu, 28 km from Pokhara. It is a temple of the goddess surrounded by beautiful scenery on a cool and green hill. The source of clean water and big fish sports is also an attraction here in Muktinath,Mustang.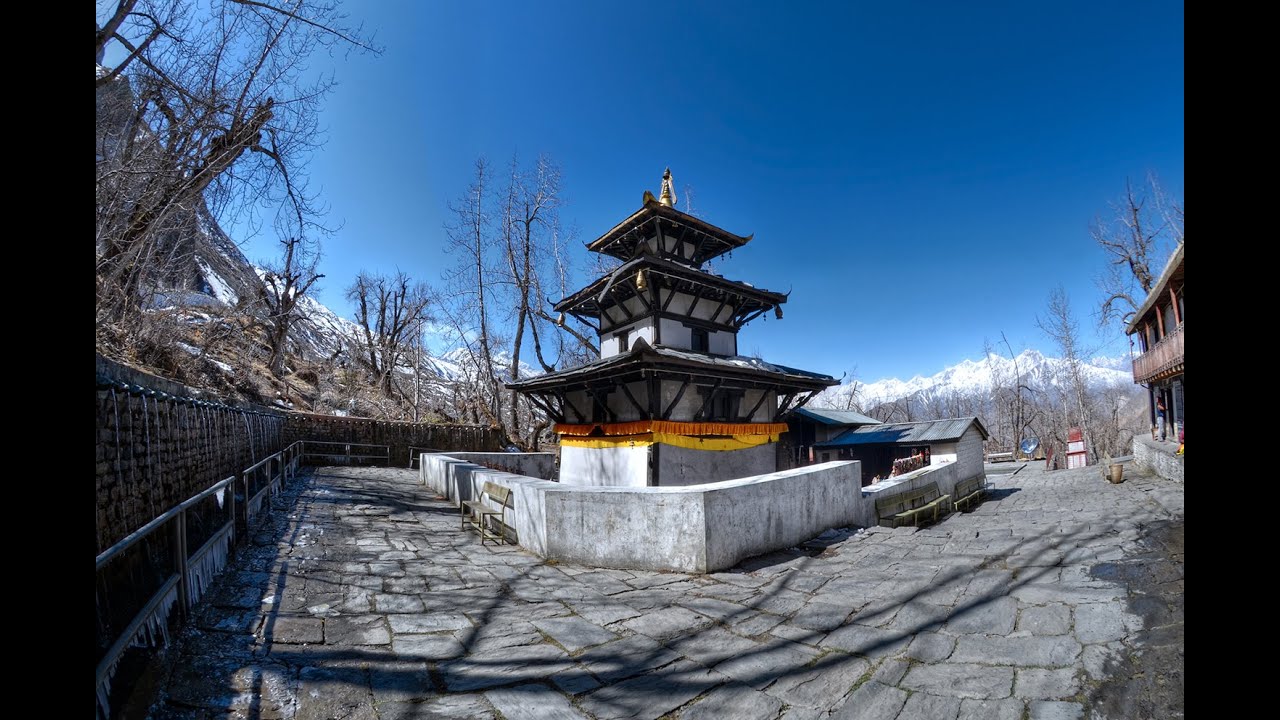 Journey Towards Muktinath,Mustang
For the journey towards Muktinath,after entering Pokhara, the places to visit are Parangliding.  Sarangkot, Fewatal, Gupteswar Cave and Patle Chhango. The wettest place in Nepal is on the road from Lumle Pokhara to Kushma. Kushma Bazaar, 60 km from Pokhara, can be reached in about two and a half hours. There are four suspension bridges from Kushma Bazaar to the villages. Two suspension bridges connecting Jyadi and Mudikuwa on Modi river. And two suspension bridges connecting Kaiya and Kurgha in Kaligandaki have been constructed.This is how you start journey to Muktinath,Mustang.
On the way to Muktinath,these suspension bridges, which are more than 300 meters long and more than 150 meters high. And have become a tourist destination. Another tallest bridge for bungee jumping in Kaligandaki is currently under construction. Alpeshwar Mahadev Cave can be reached in 15 minutes from Jyadi Bridge. The cave is about 1 km long. There are pools of water inside the cave. Similarly, there is another important Gupteswar Mahadev cave in Kushma which is miles away from reaching Mustang.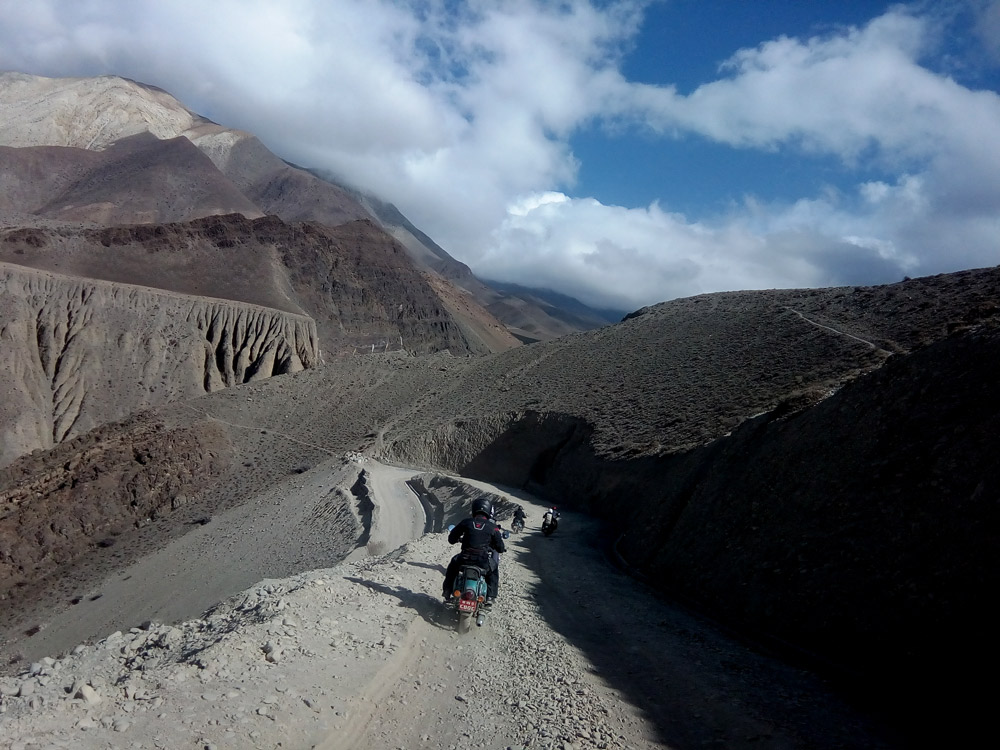 From Kushma to Kagbeni, Kaligandaki does not leave with the passenger. Beni is at a distance of 28 km or an hour and a half from Kushma. Right in the middle of it is the Baglung Kalika Bhagwati temple on the west side of Kaligand. There is a main entrance on the west side and a steep goreto staircase on the east side of Kaligandaki. It takes about 15 minutes to reach Bhagwati Temple.
Mid-Way to Muktinath,Mustang:
This makes you reach half way towards Muktinath,Mustang.The Bhagwati Temple, is located in the middle of the forest. It has facilities like painting, sanitation, trekking route, forged bar, toilet, drinking water. There is a small zoo for the fun of children. Donation boxes have been set up at all possible places for offerings and space has been set aside for beggars. The floor is cleaned with a regular brush. If you clean the tail or vacuum cleaner regularly, there will be fragrance in the gold.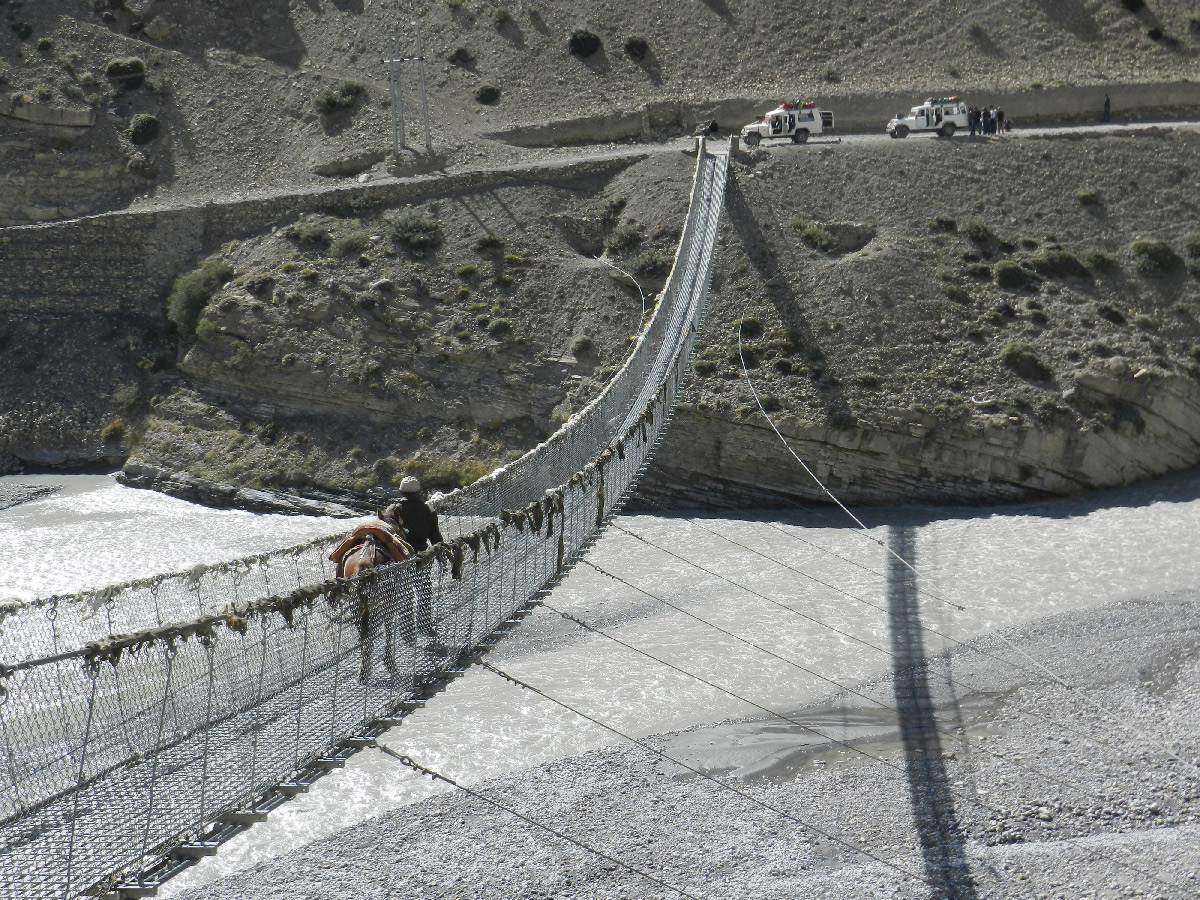 There is a temple of Galeshwar Mahadev at a distance of 3 km from Beni Bus Park. It  is the last stopping point before reaching Mustang. A Shivalaya, a temple and 108 Shivalingas have been established on the same rock with an area of ​​nine ropanis. Located on the west side of Kaligandaki, this temple is very beautiful and delightful in itself. It is said that the shape of various deities can be seen on this rock which is flat but not complete. Pitru Shraddha is also performed here by bathing in Kaligandaki. There is even a tank in the whole rock.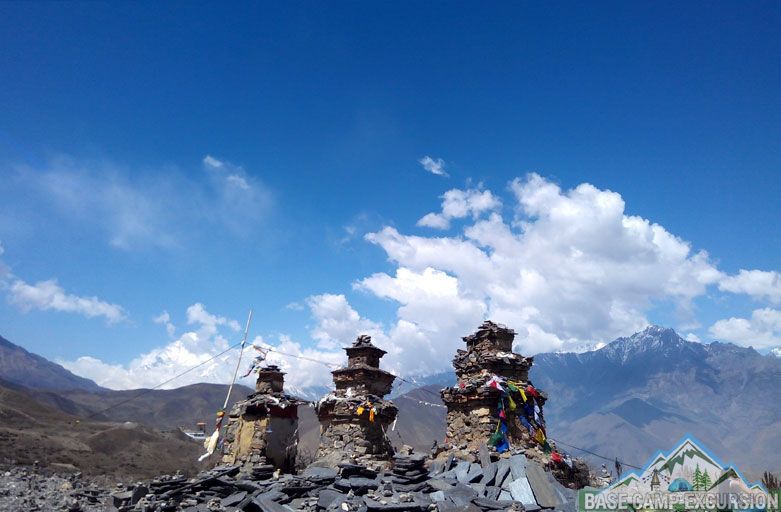 After going towards Mustang from Galeshwor, you can reach the beautiful Rupse waterfall at a distance of 27 km. There is a Rupse waterfall on the left side of the road and you can walk to the blind gorge on the right side. Rupse waterfall Indicates,Your arrival to Muktinath,Mustang is near. This is the deepest gorge built by Kaligandaki. After a short journey, the hot water tank is reached. It is also found that bathing in water regularly is believed to cure diseases.
Arrival To Muktinath,Mustang :
Kagweni,Mustang is reached by looking at Chauri and Changra who walk in search of Butyan on the soil and rocks. Kagbeni Bazaar is located in the middle of Muktinath,Mustang  24 km from Jomsong. Here the father is paid homage by bathing in Kaligandaki. It can be felt that not enough attention has been paid to the cleanliness of the place of worship and the cleanliness of the streets of the market.
Muktinath,Mustang  is reached from Kagbeni by a beautiful paved road.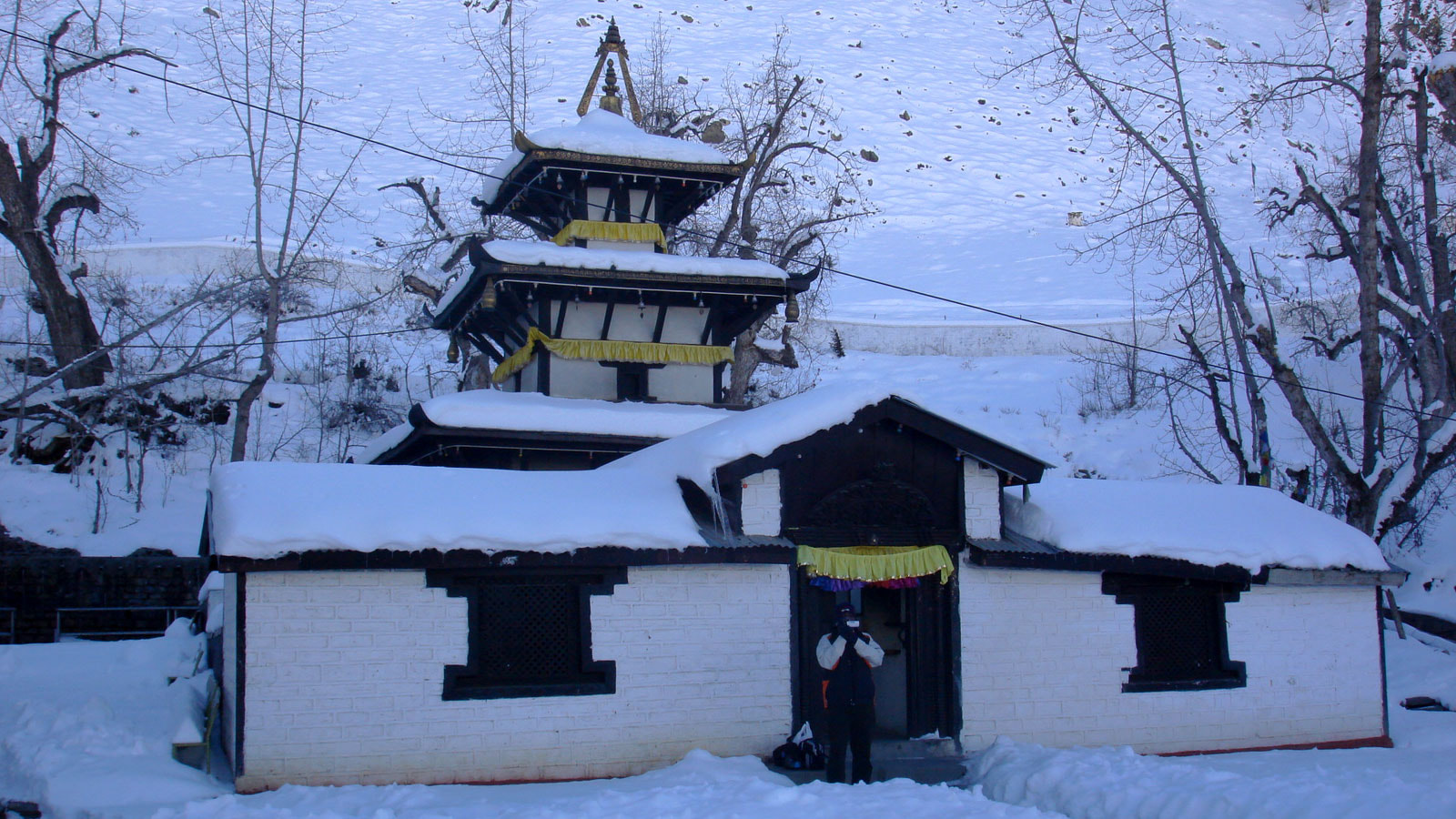 There is no lush greenery in the area, but the surrounding white and clear mountains provide beauty. The temple is reached after a 1 km walk from Muktinath's car parking. There is a temple of Vishnu in Muktinath . The water from the melting snow has been divided into 108 Gaumukhi streams. There is also a large statue of Lord Buddha nearby.
The horse-drawn carriage, the private carriageway, and the passenger carriageway are the same in Mustang .Similarly, hotels and shops are allowed to operate within 200 meters of the Muktinath temple. Local vehicles reach there. Similarly, horse and motorcycle riders can reach close to 100 meters around Muktinath . Due to this, the roads have become dirty and congestion has increased. Lomangthang can be reached by crossing 42 km from Kagbeni. There are ancient attractive and beautiful caves here.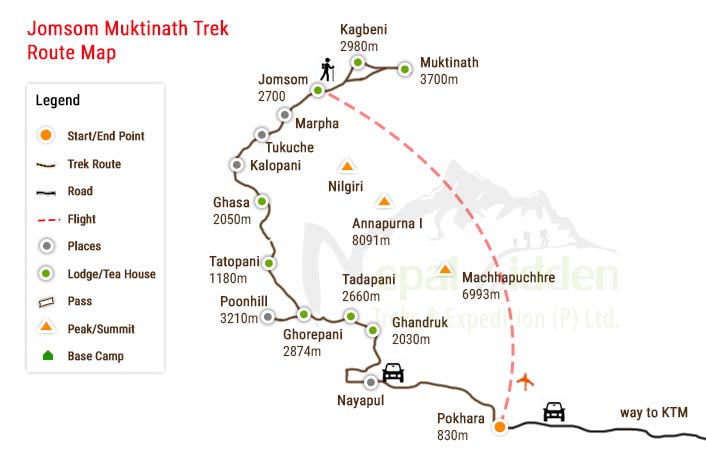 Here in Muktinath,Mustang you can have all the experience in same time. Which includes religious and trekking adventure. So are you ready to visit Muktinath,Mustang??
FAQ's
What is the easiest way to go Muktinath,Mustang?
What is the route of Muktinath,Mustang?
How to Reach Mustang?
---
---